Branding & Identity: M&B Construction
Construction company M&B Contractors were looking reposition themselves in the marketplace and differentiate themselves from competitors. Surgery & Redcow designed a new brand asset symbolising the letters 'M' and 'B' with a constructive approach, this was applied across all aspects of their identity. The use of a consisent grid, punchy typography and modern colours enables M&B to sit apart from competitors in the industry.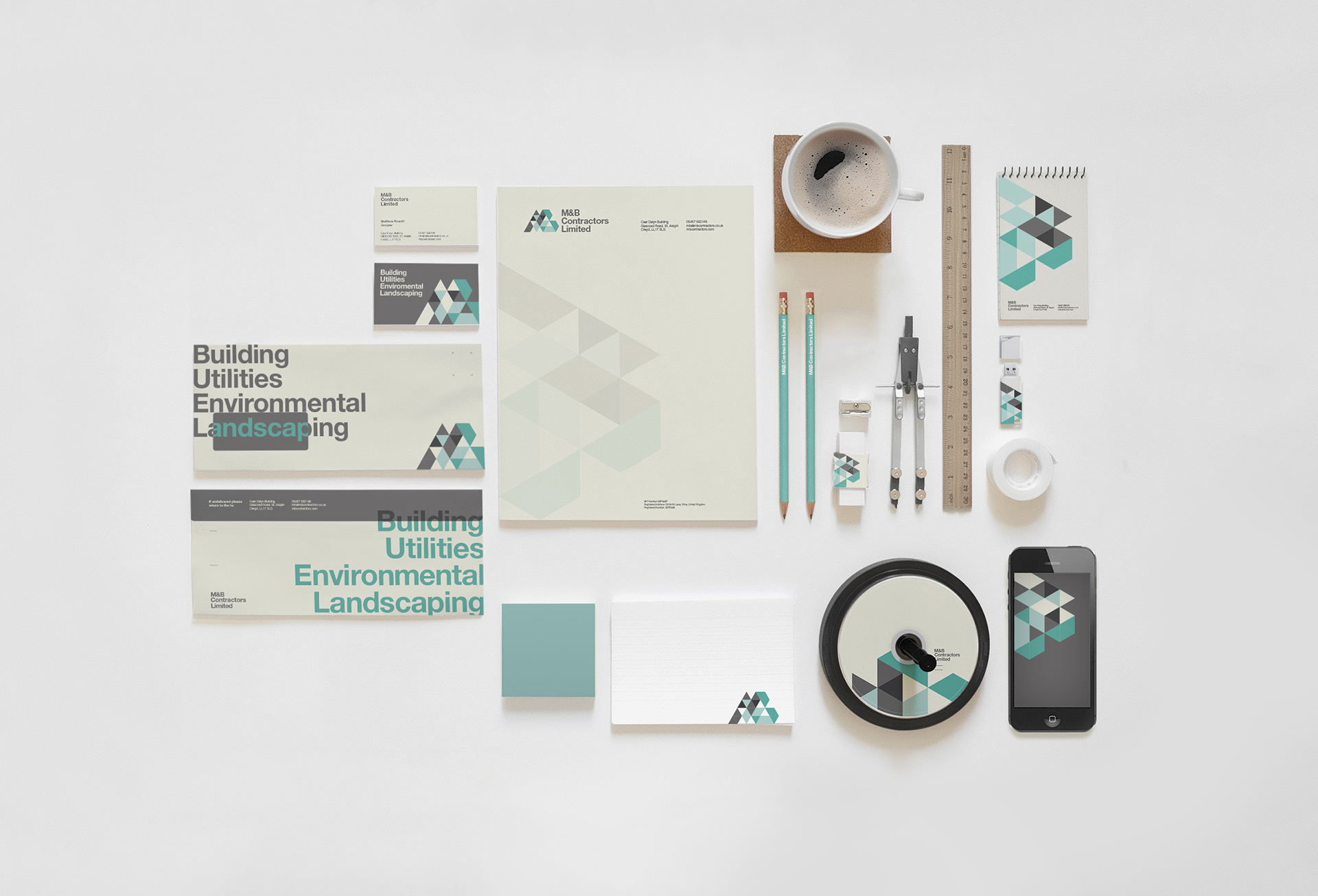 We regularly post other works on Facebook that we don't upload to our Behance page. 
If you would like to receive a update in your news feed that we have posted new
works and to discuss your thoughts around any of our projects with us, please like
us on Facebook and follow us on Twitter.