Knight Frank - Global Cities 2017
For the third year running, Knight Frank's Global Cities report, released September 2016, was designed by our proud team here at The Design Surgery. This eagerly awaited C-suite guide to the future of global real estate in 2017, is a cornerstone industry publication and can be found year round on every senior leaders desk, from London to Bangkok. It was essential that the new piece stayed true to the established 'Global Cities' brand, yet displayed a reinvigorated and uplifted look and feel. The publication was refreshed with a lighter aesthetic, supported by a vivid and contemporary suite of colours. The ongoing story of commercial property in global cities was given a renewed editorial focus, with engaging features, data visualisation and a cohesive family of photography. To bring it all together, The Design Surgery worked with renowned illustrator Malika Favre to commission a bespoke cover piece on the theme of 'Creative Cities'.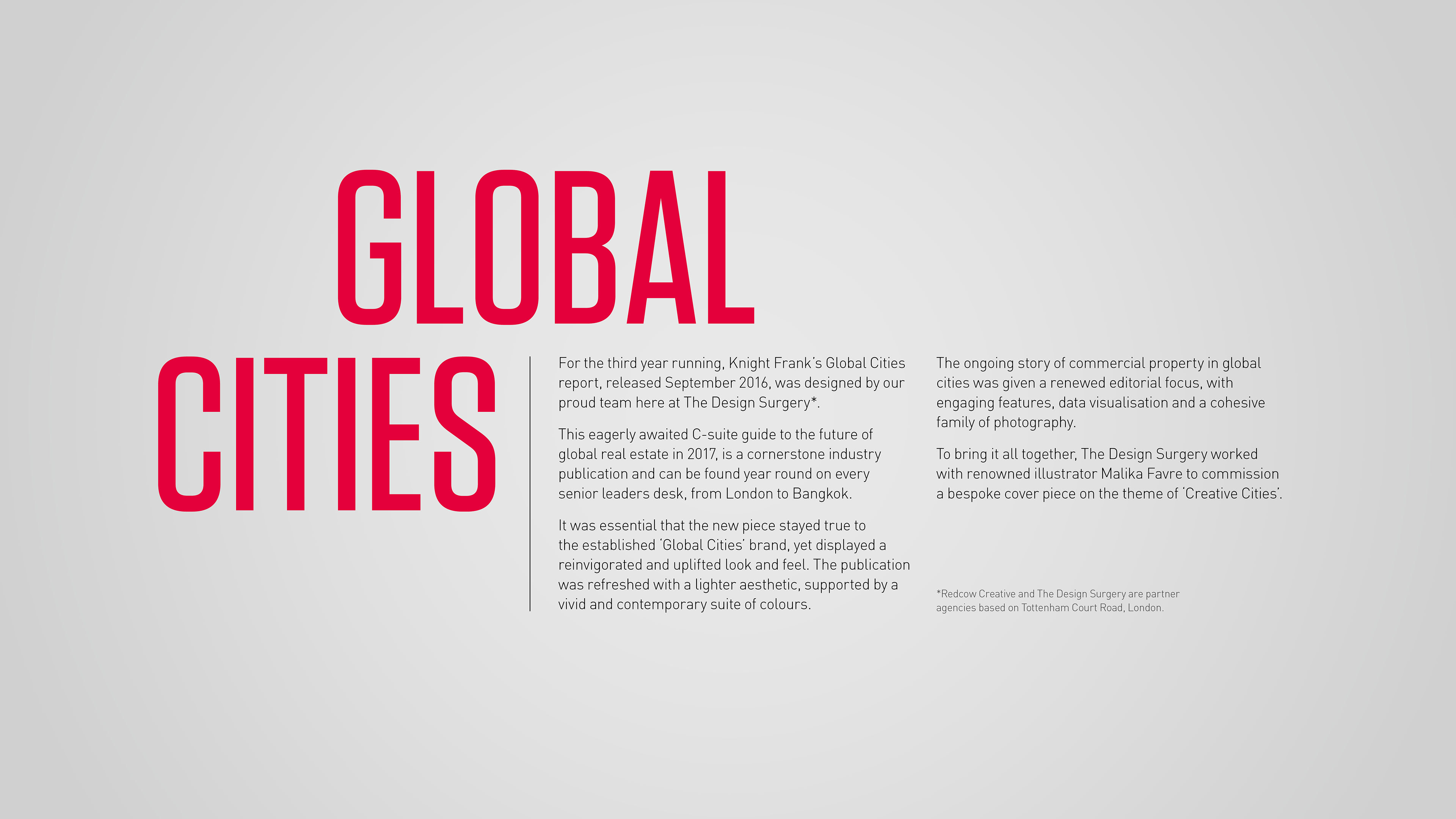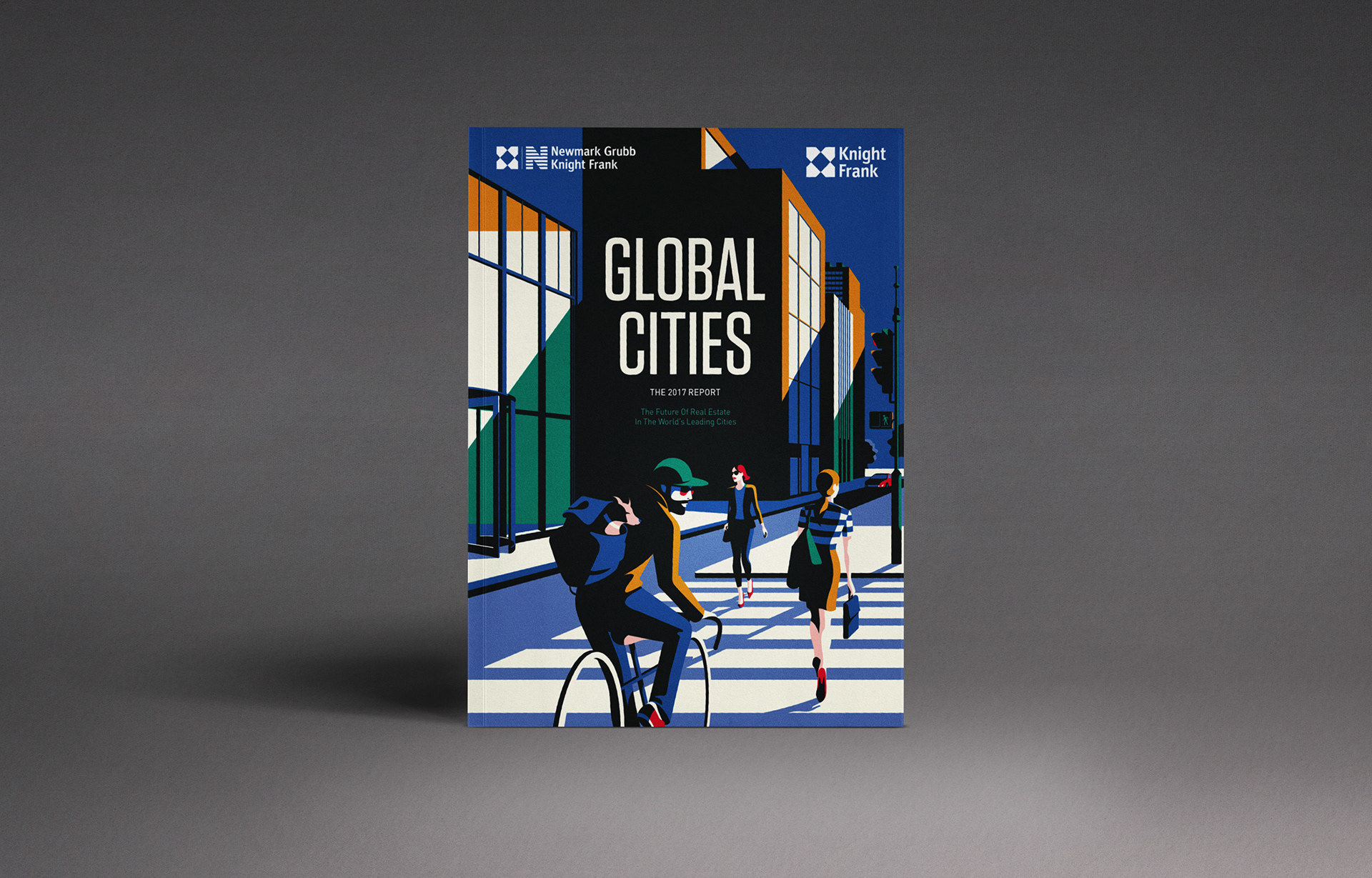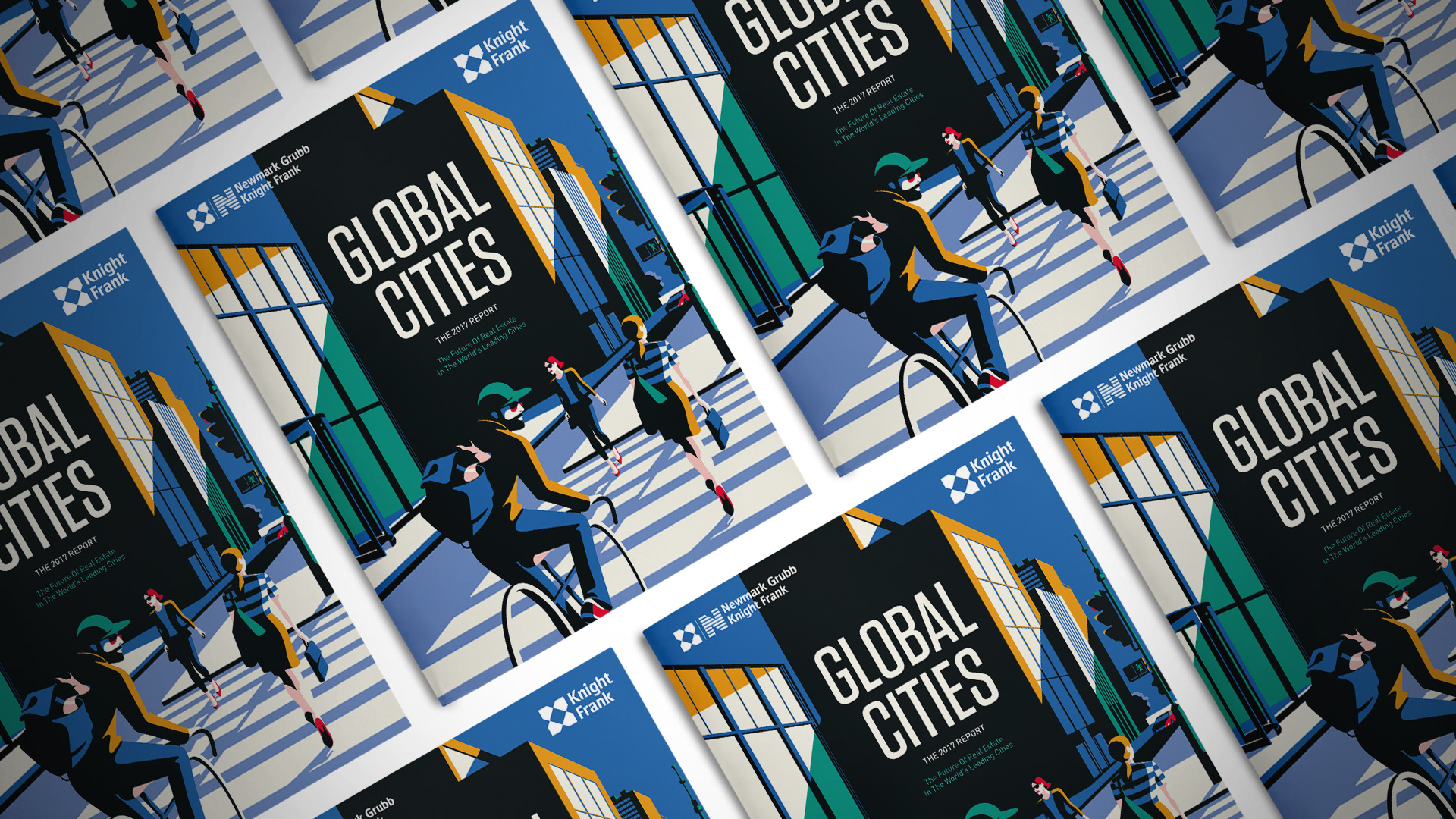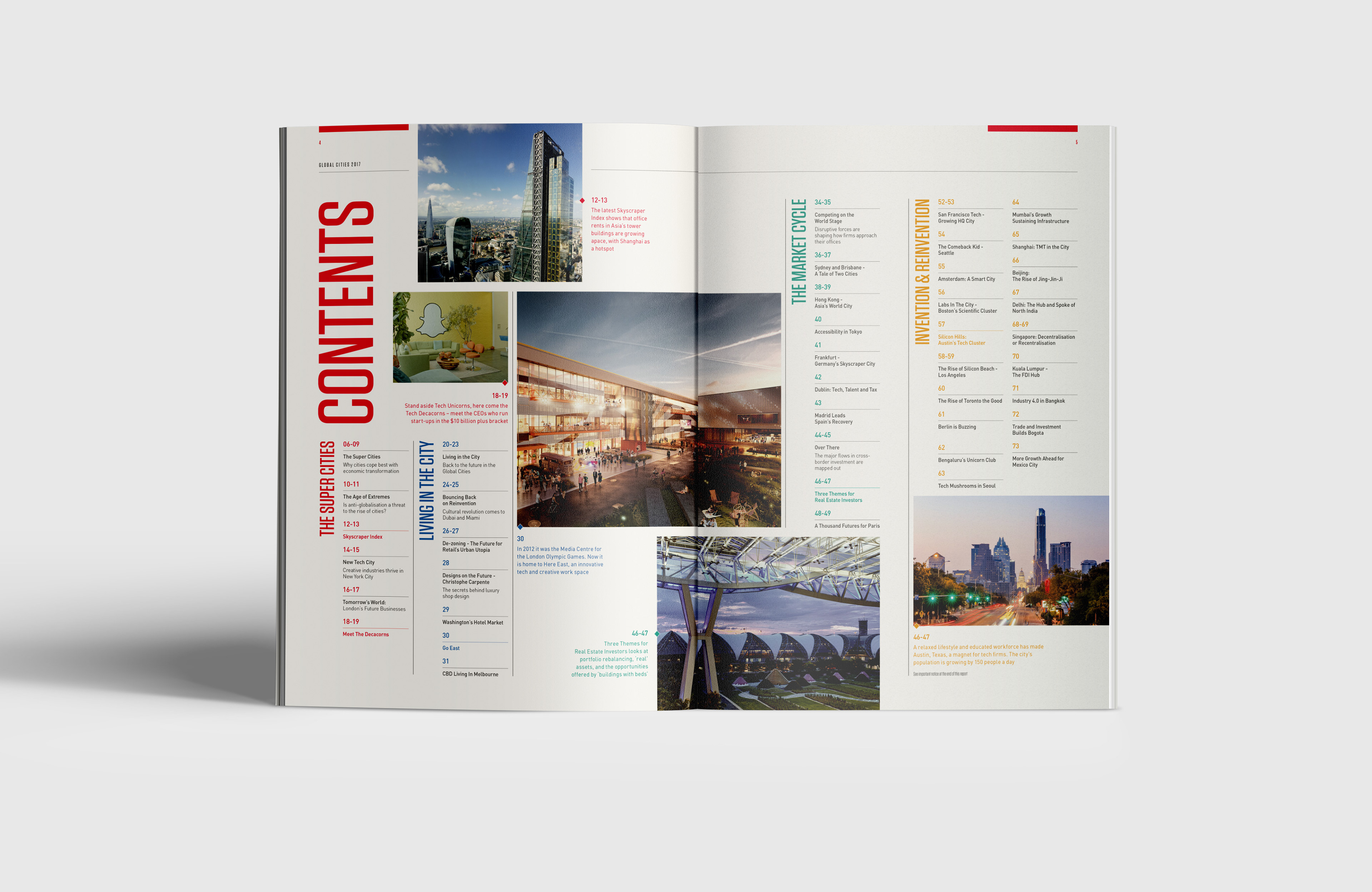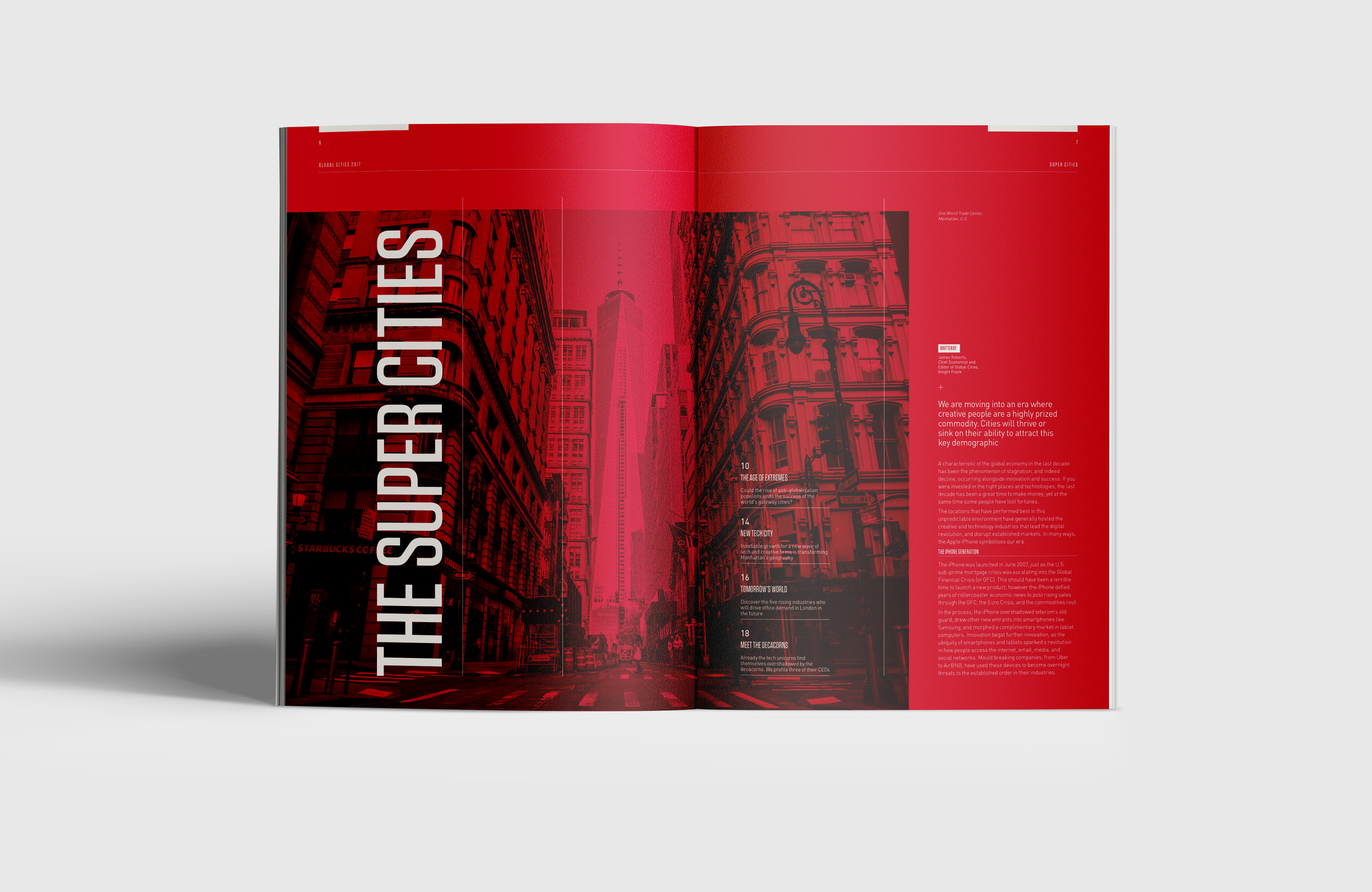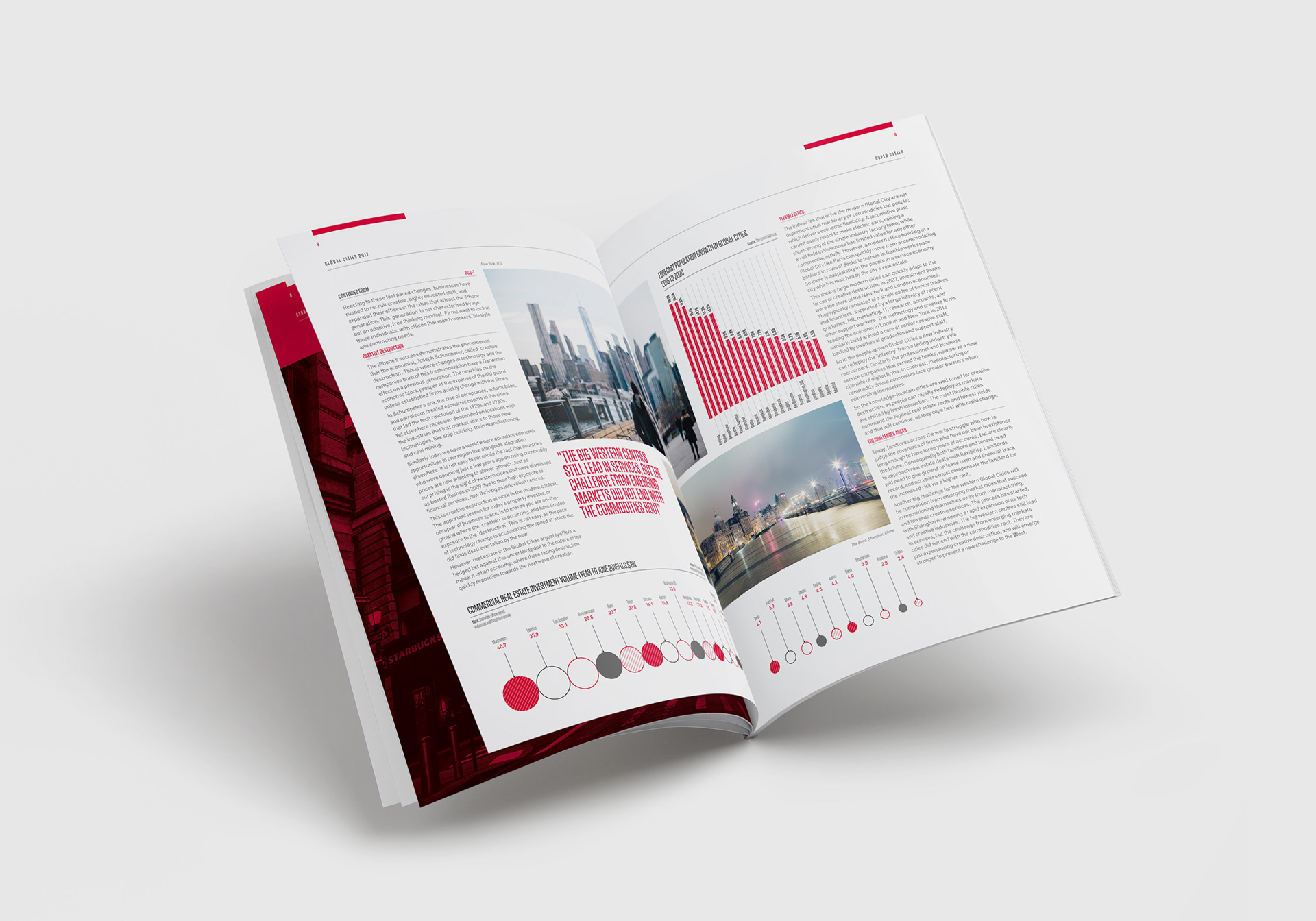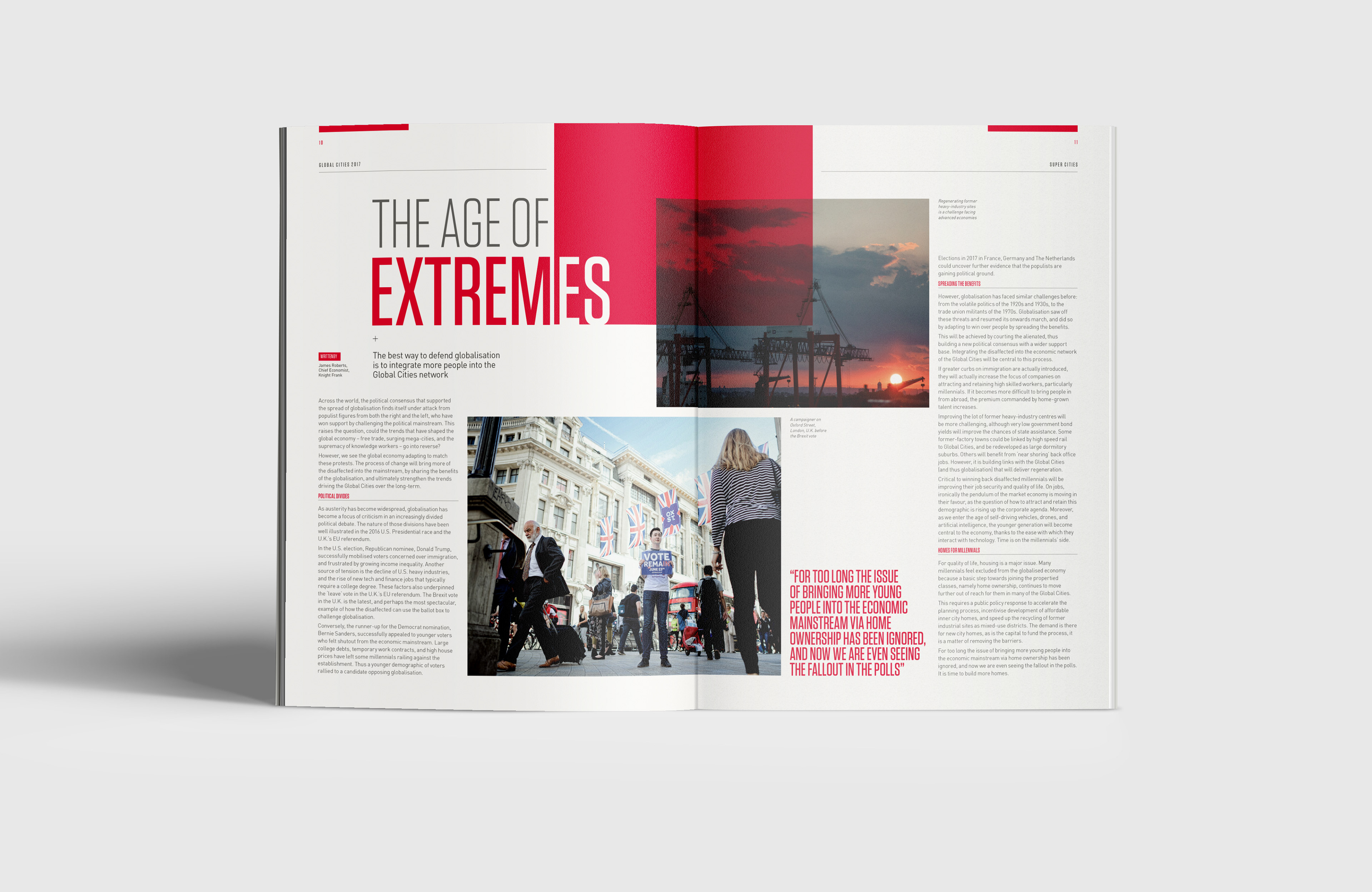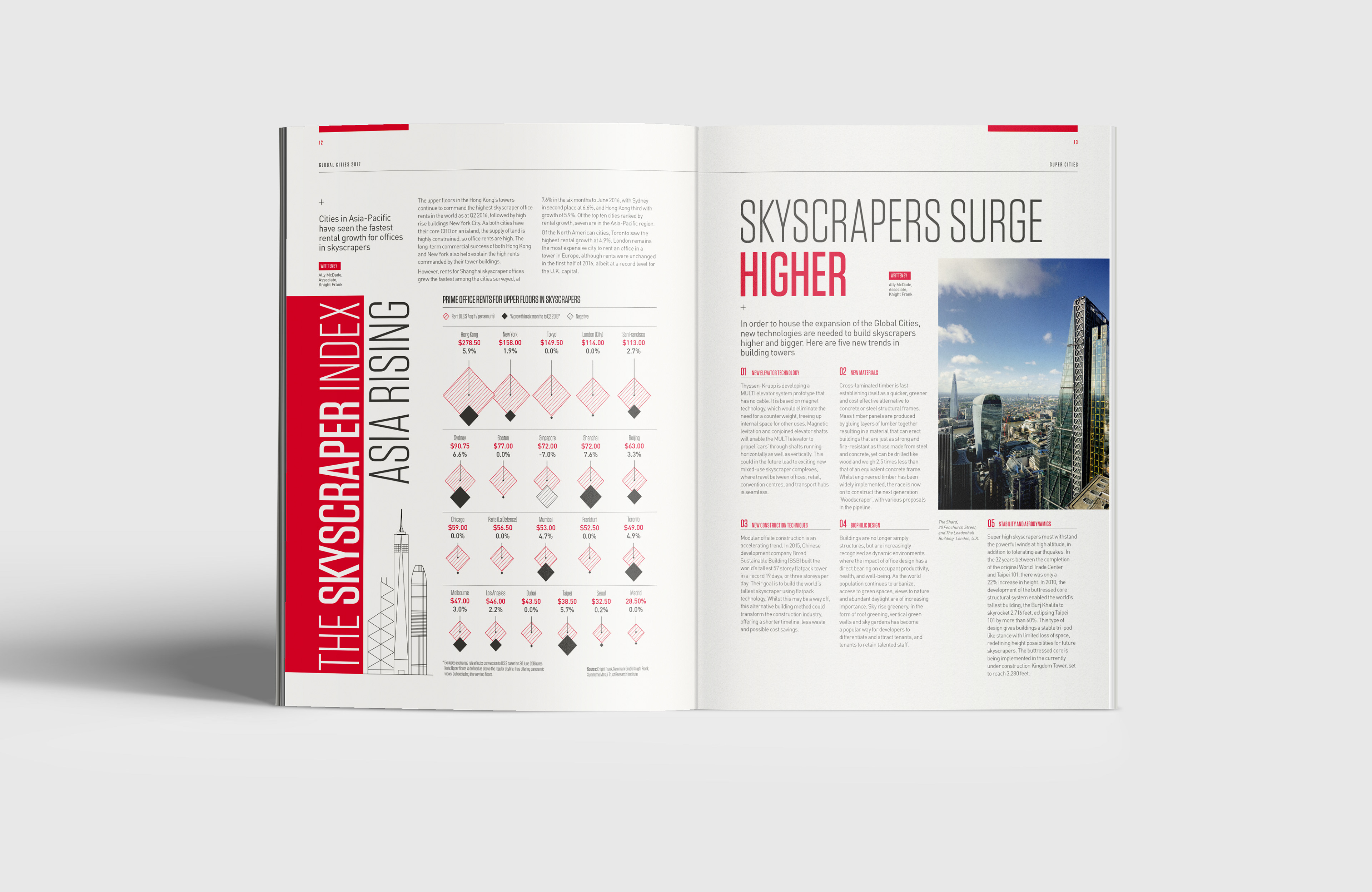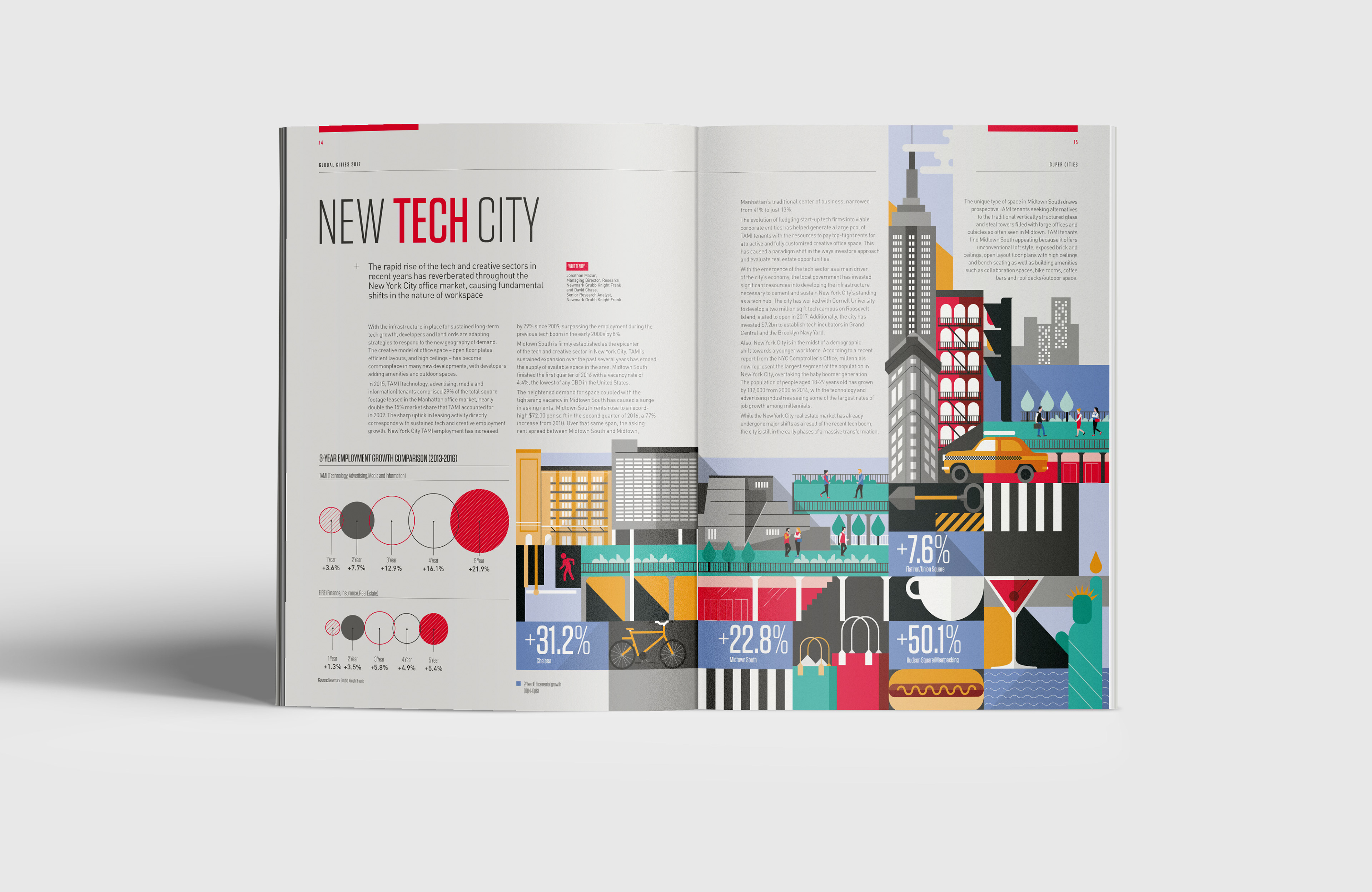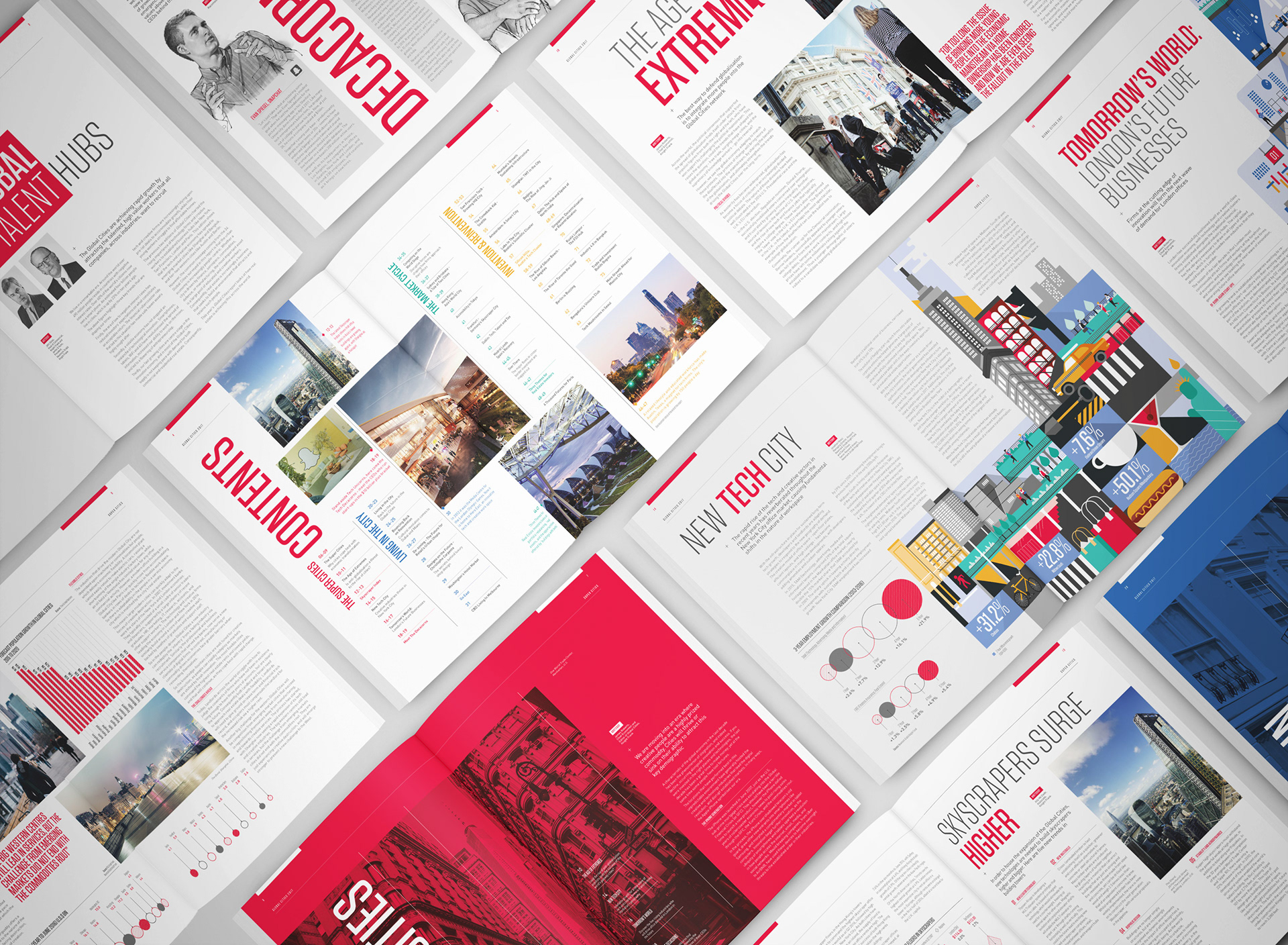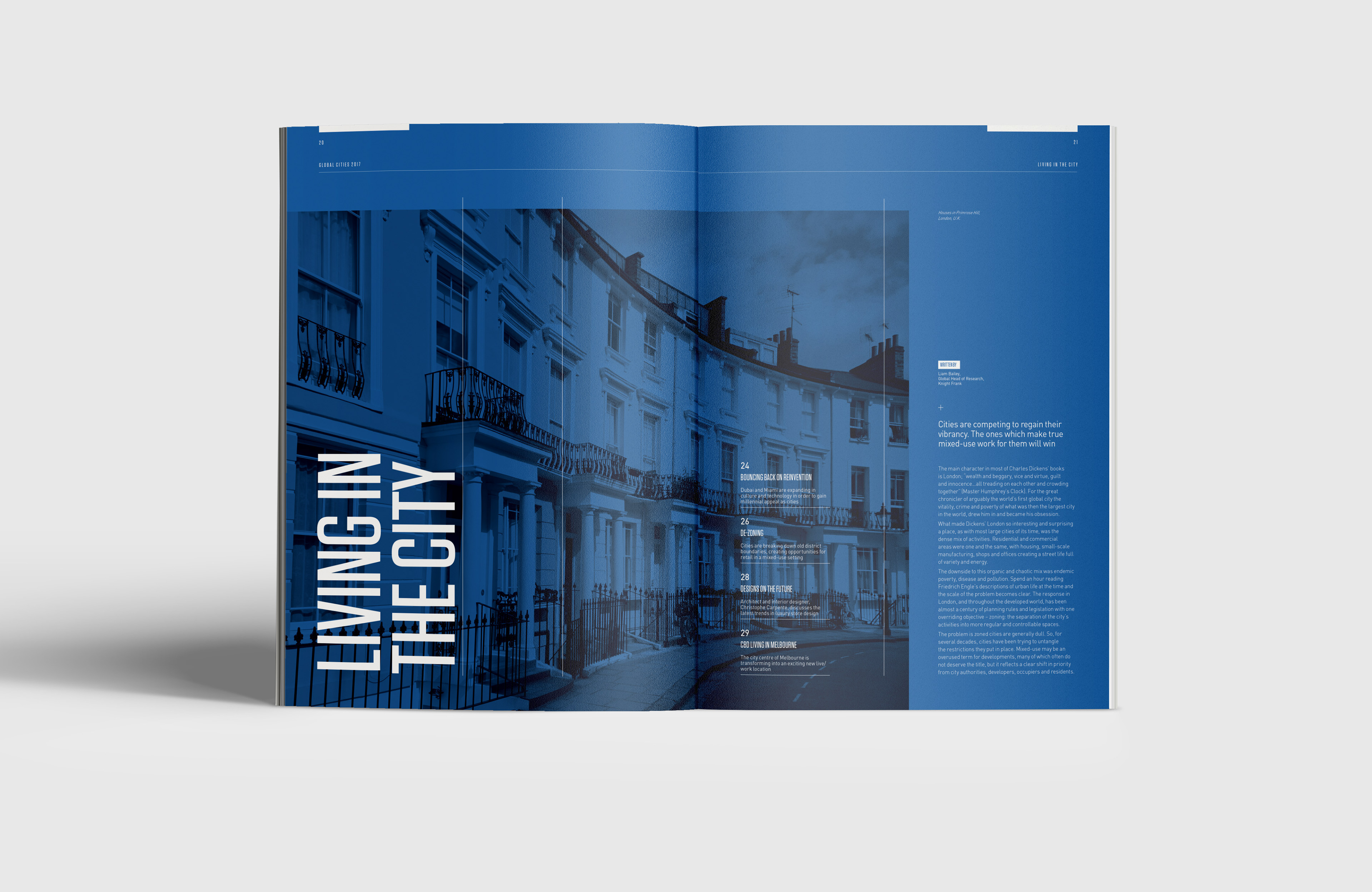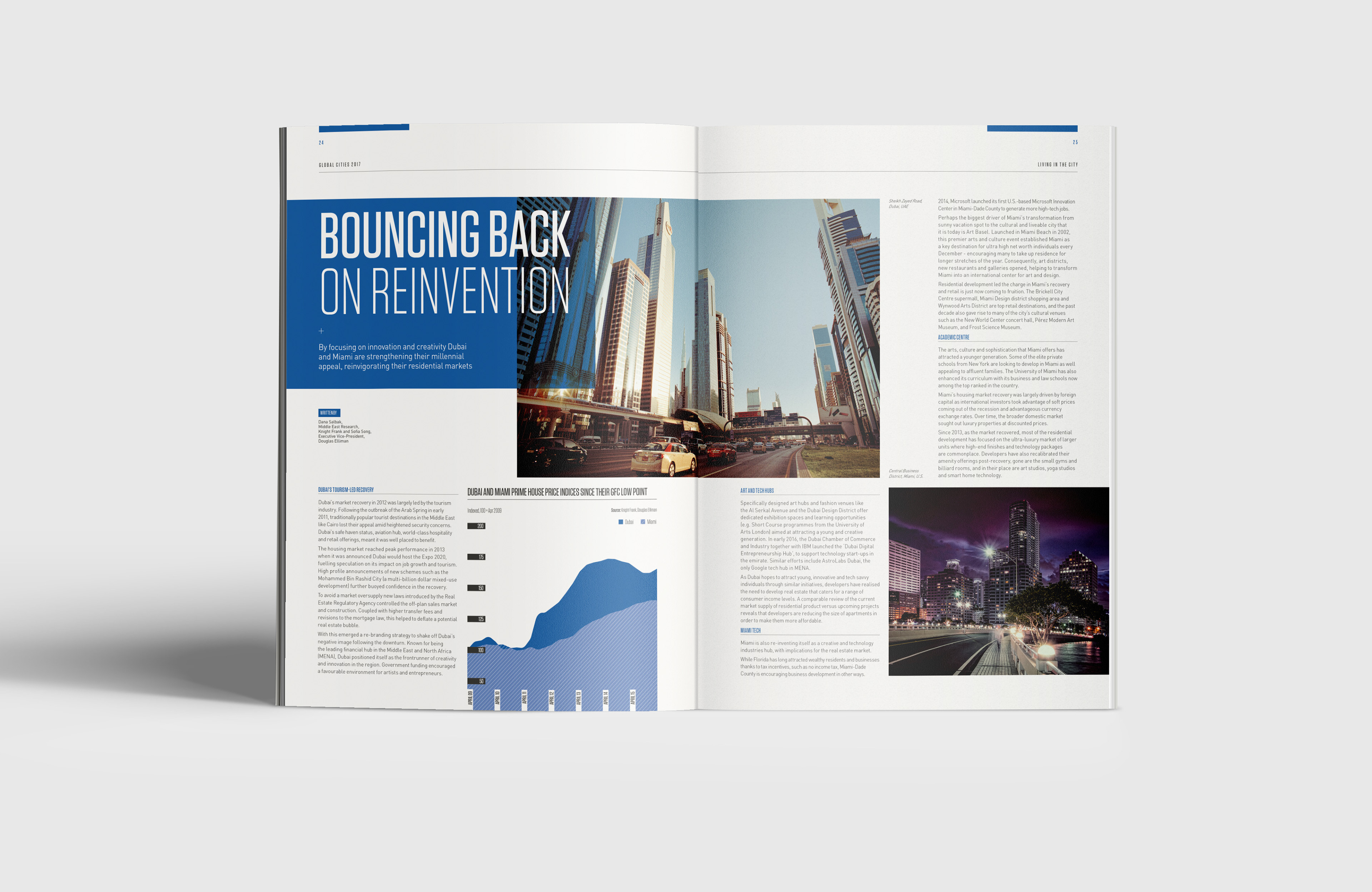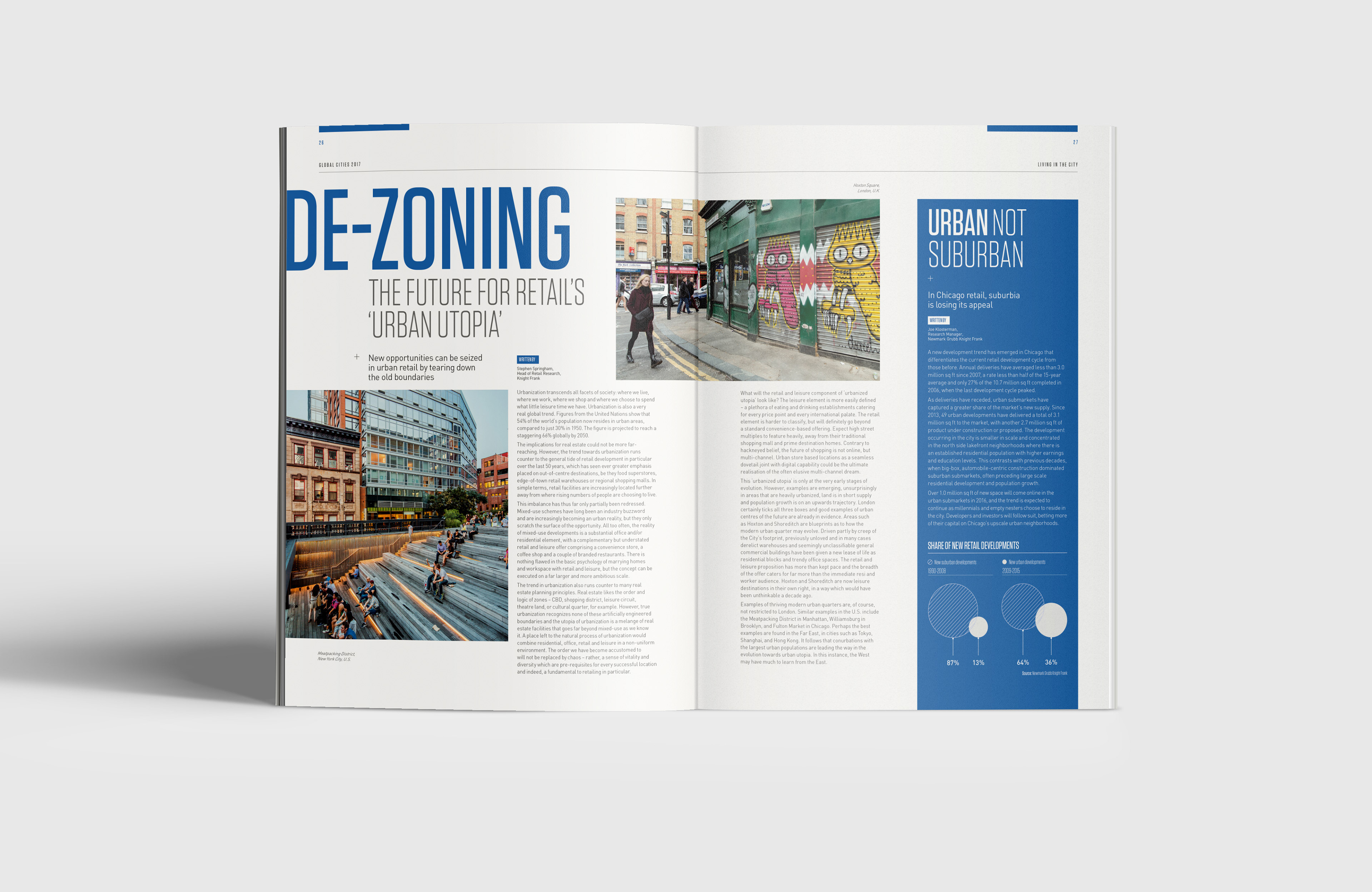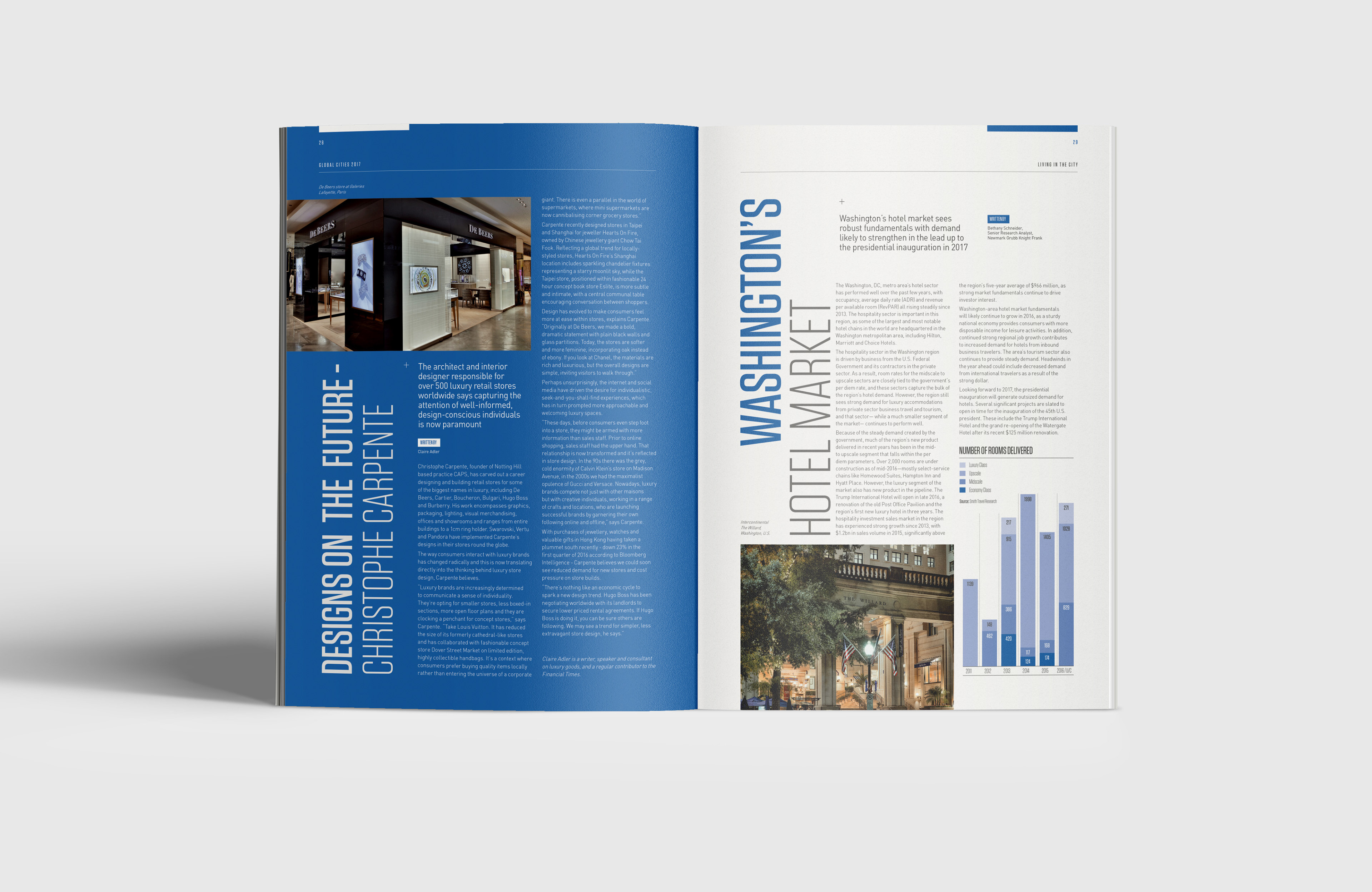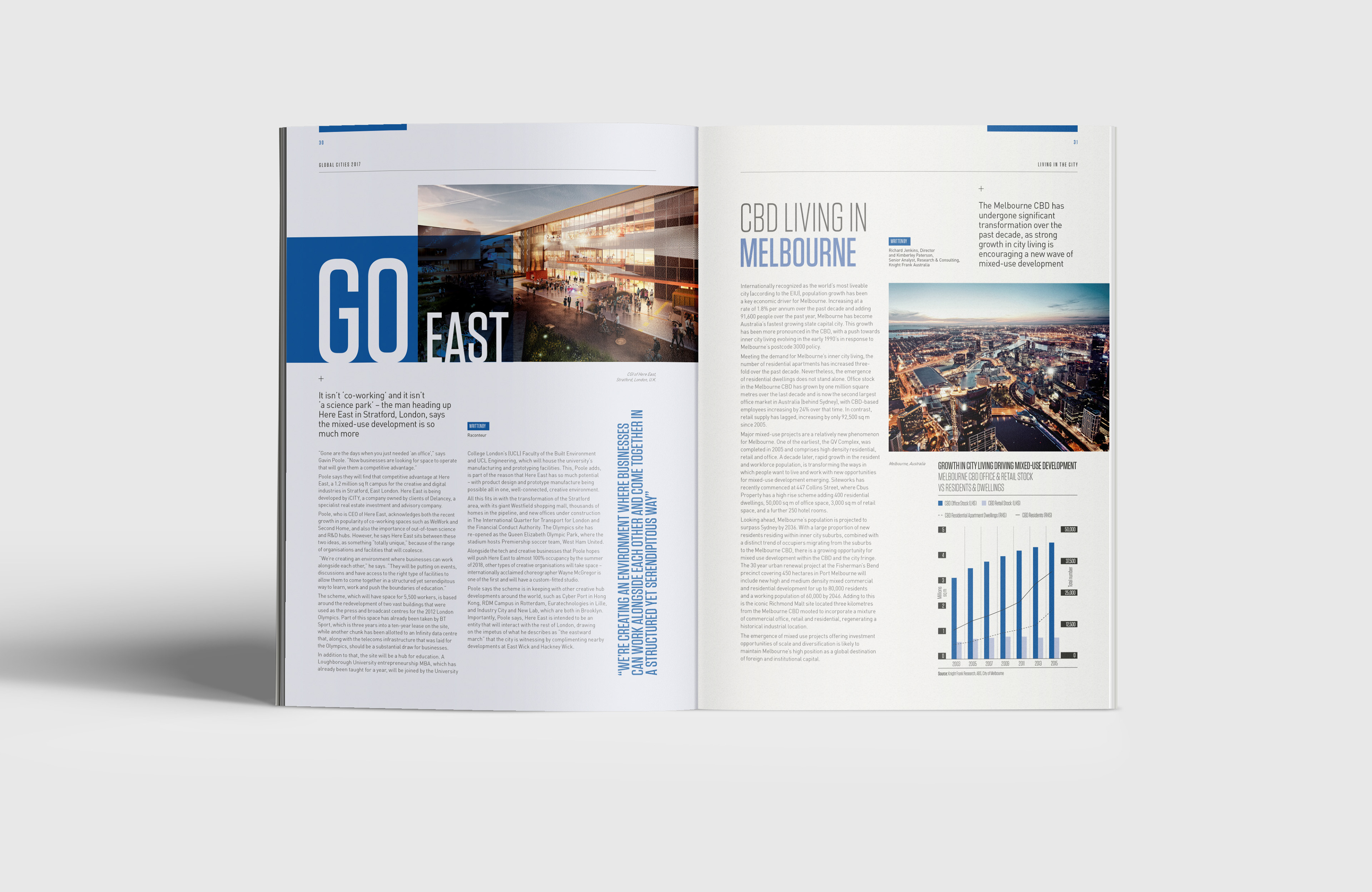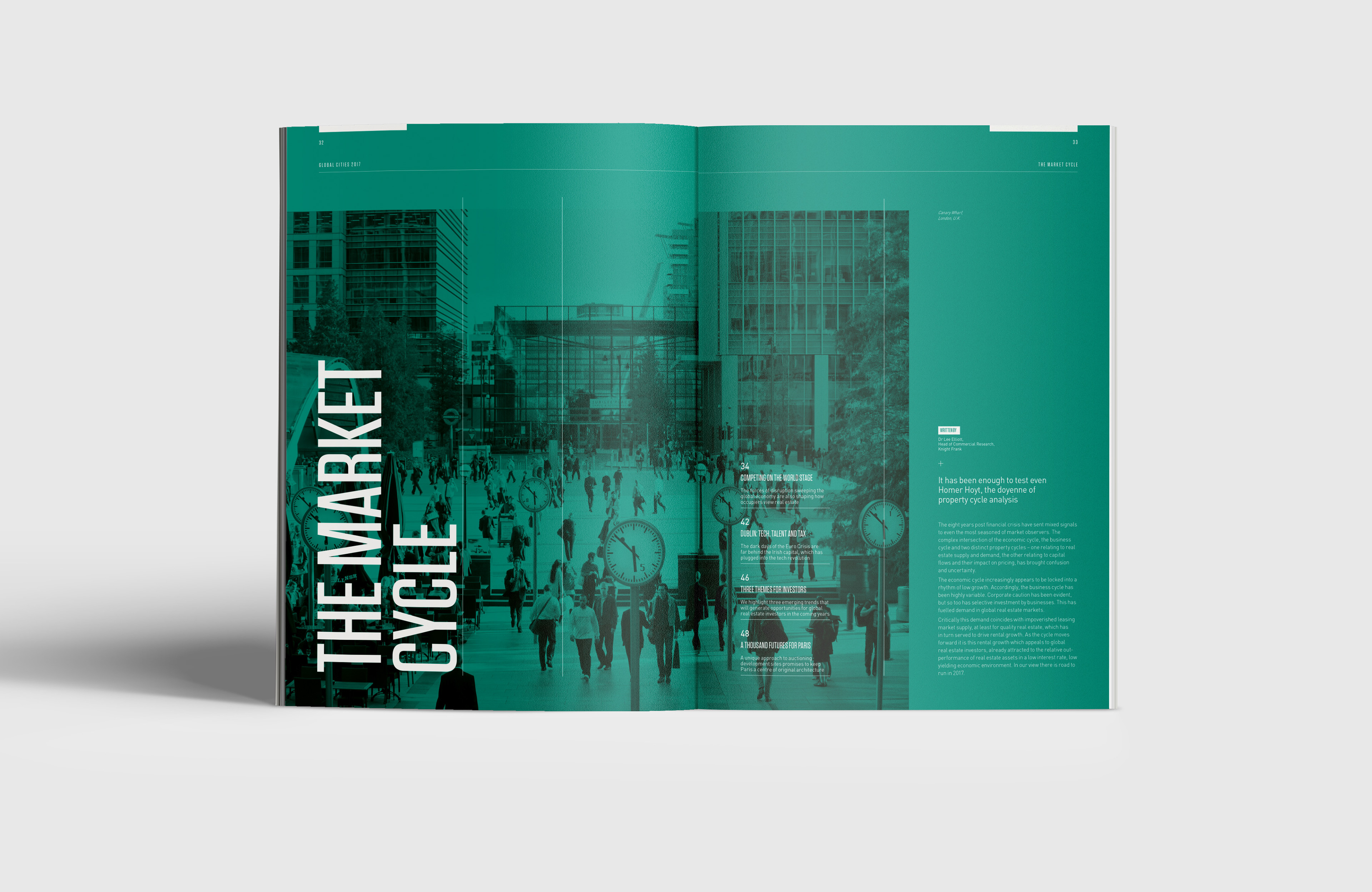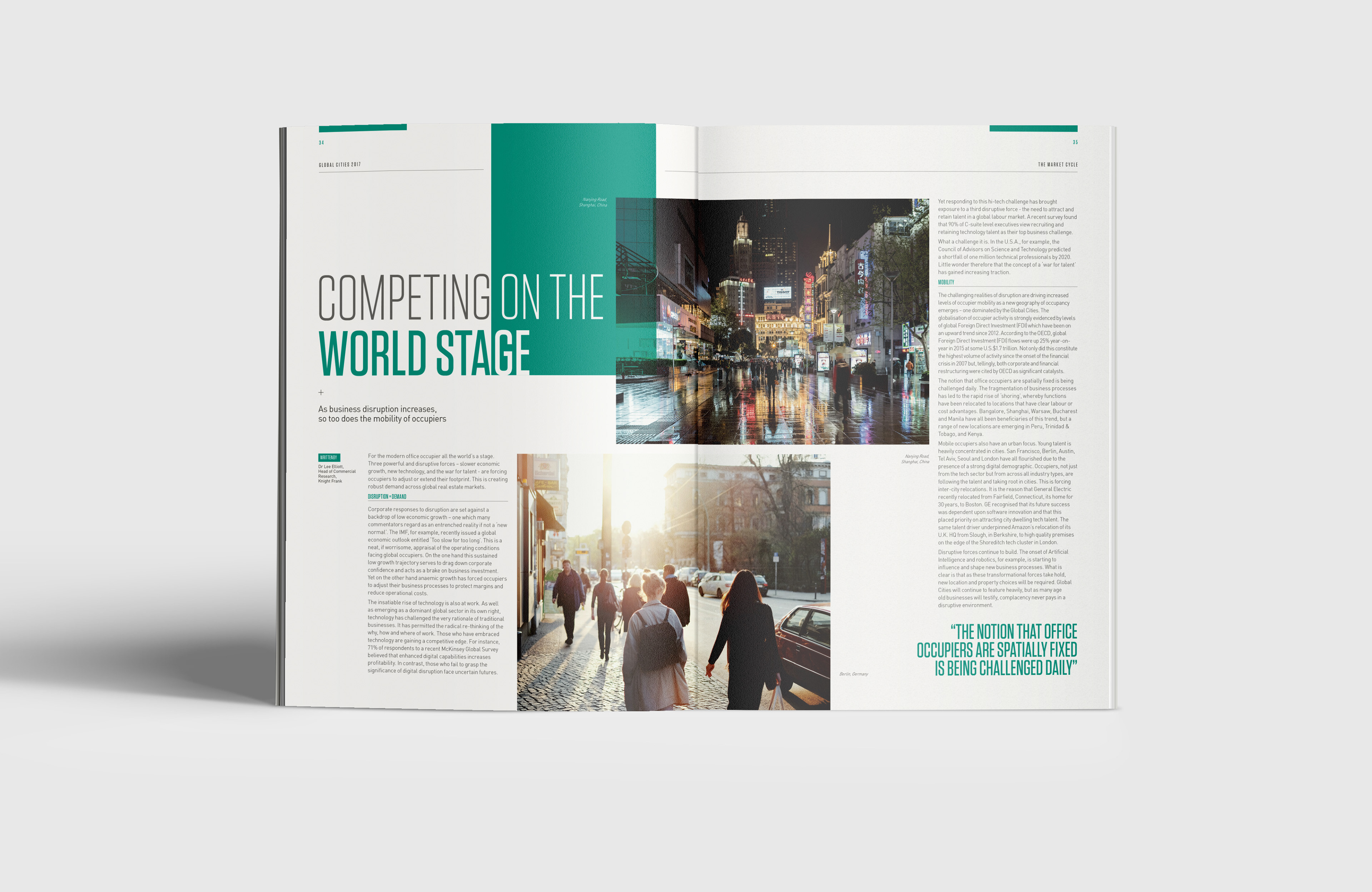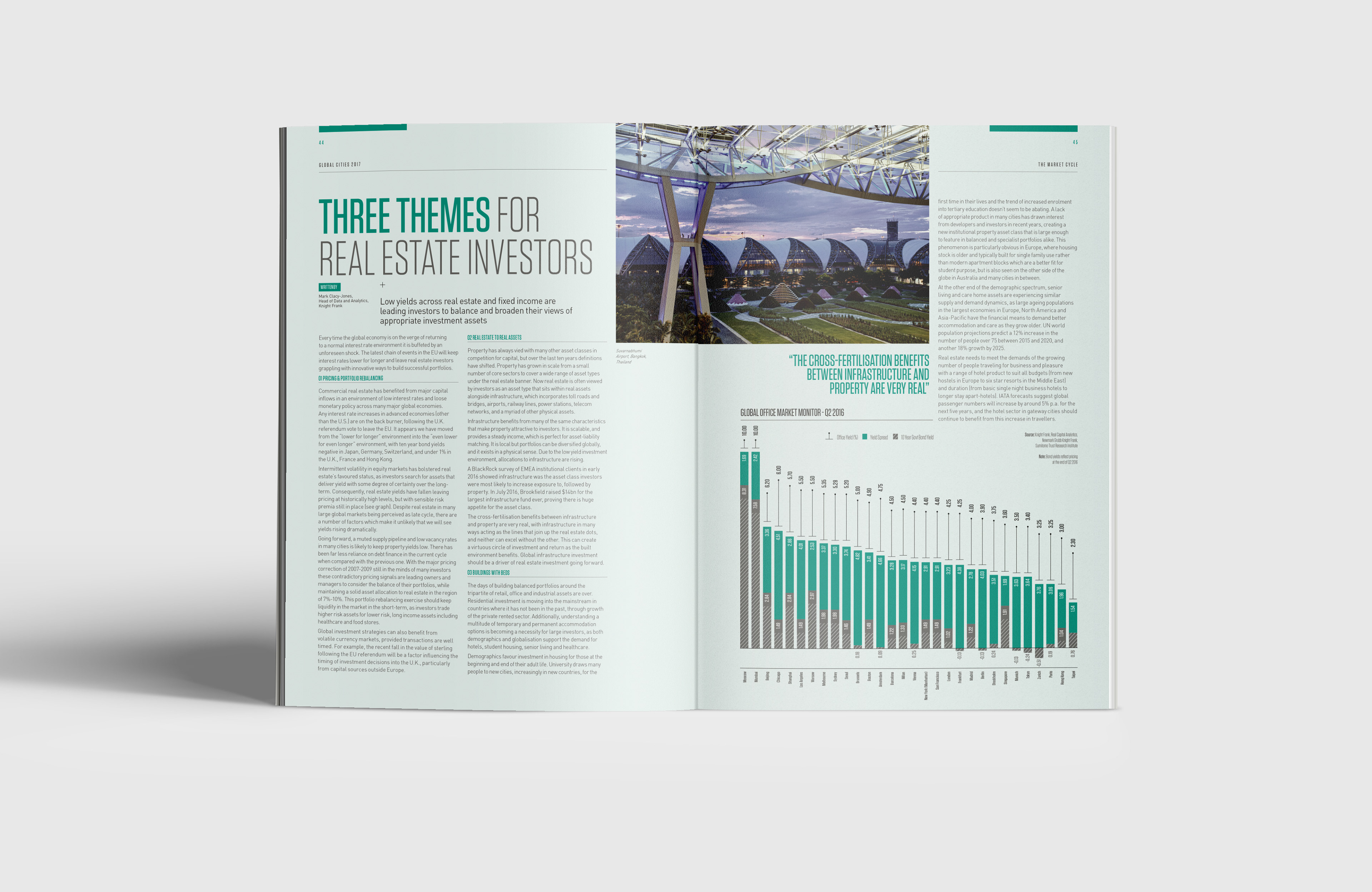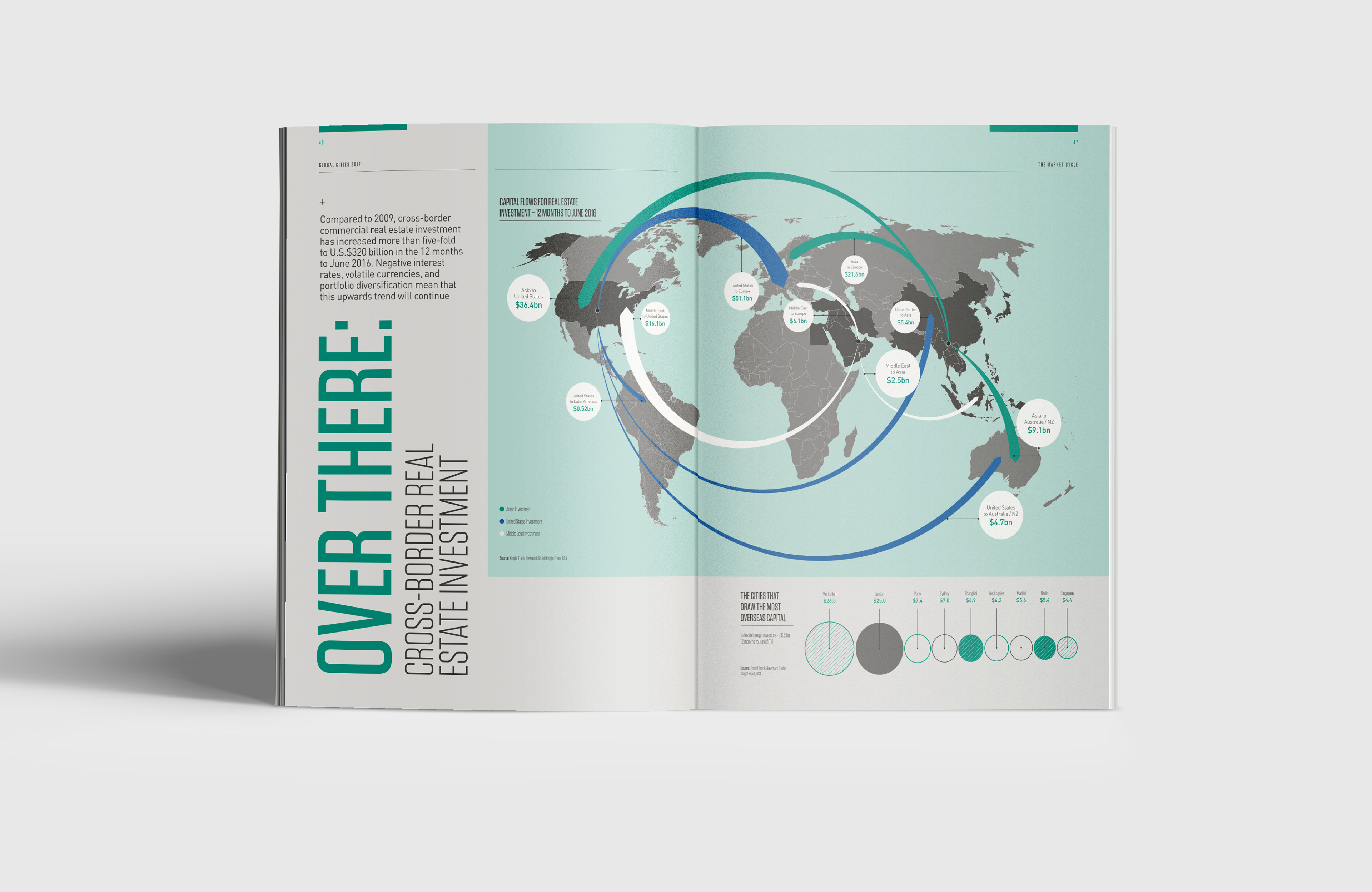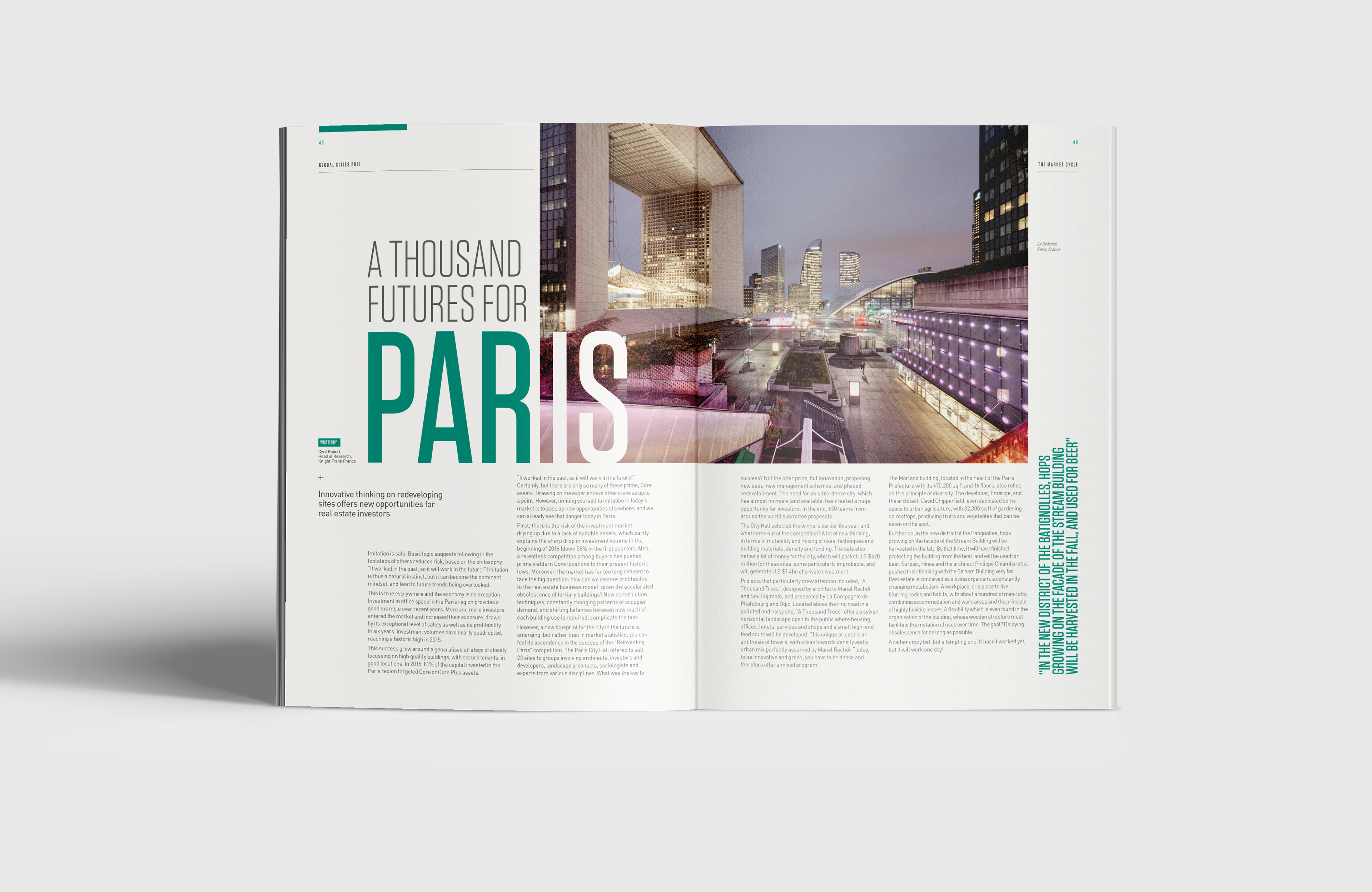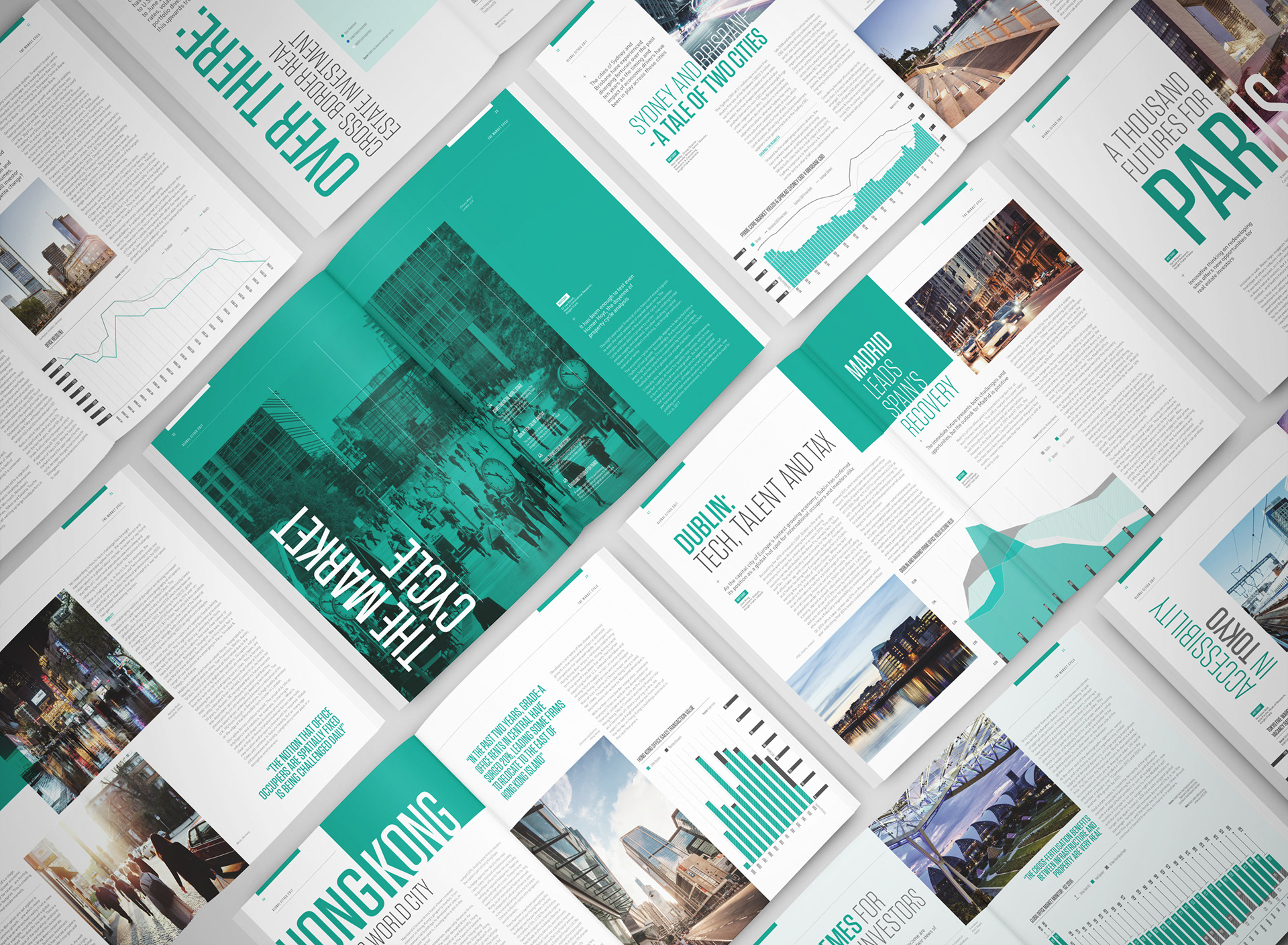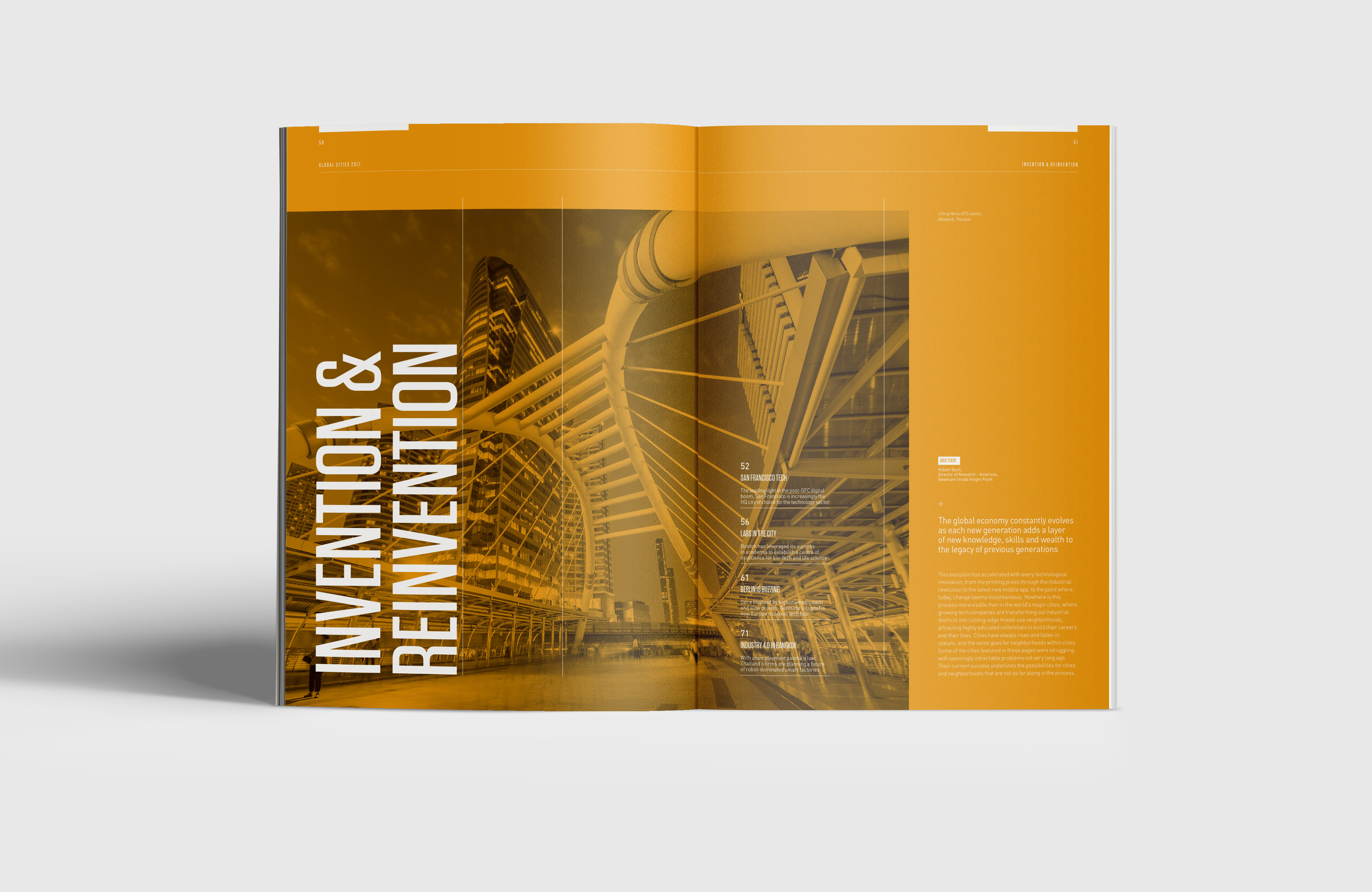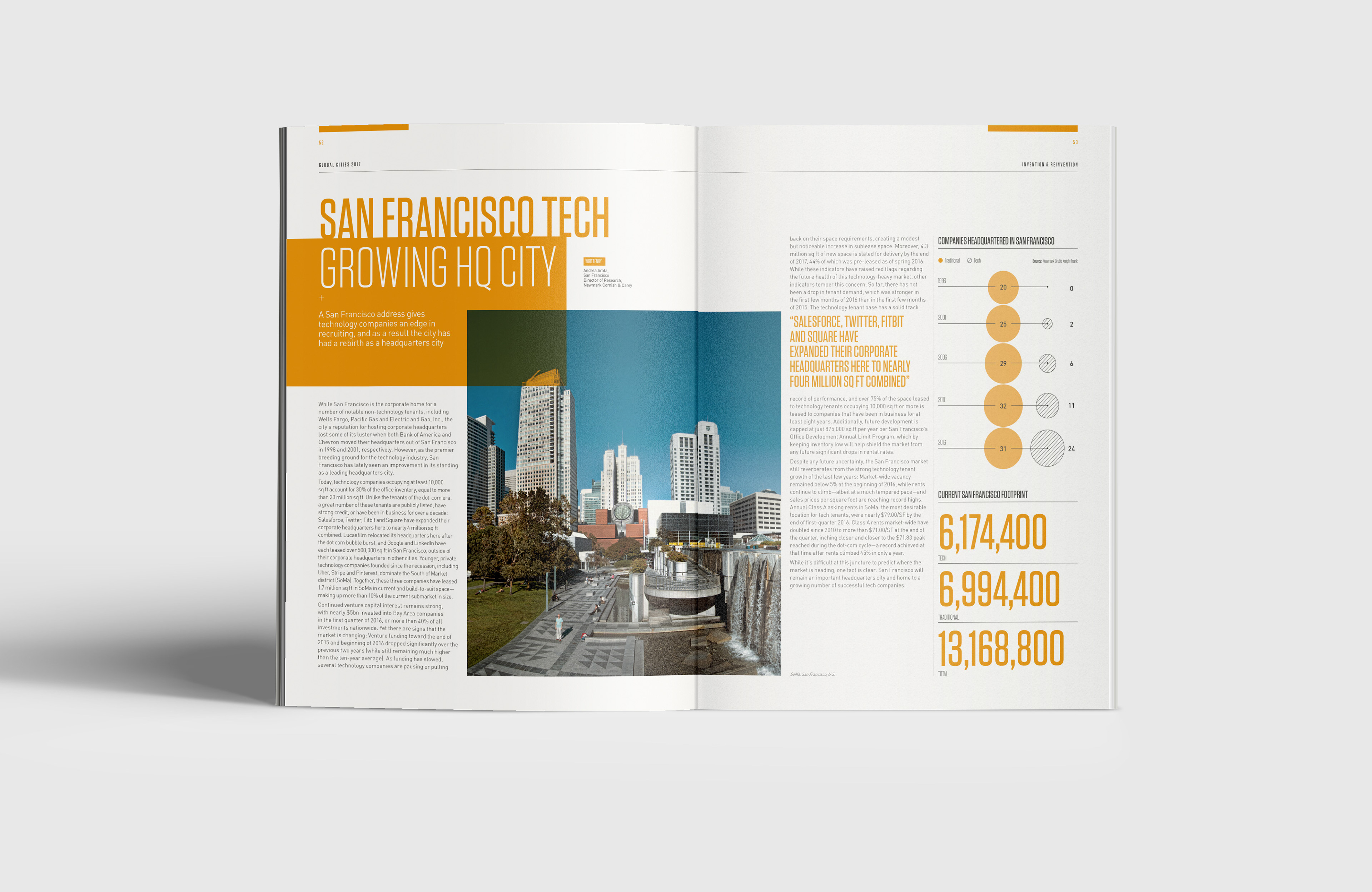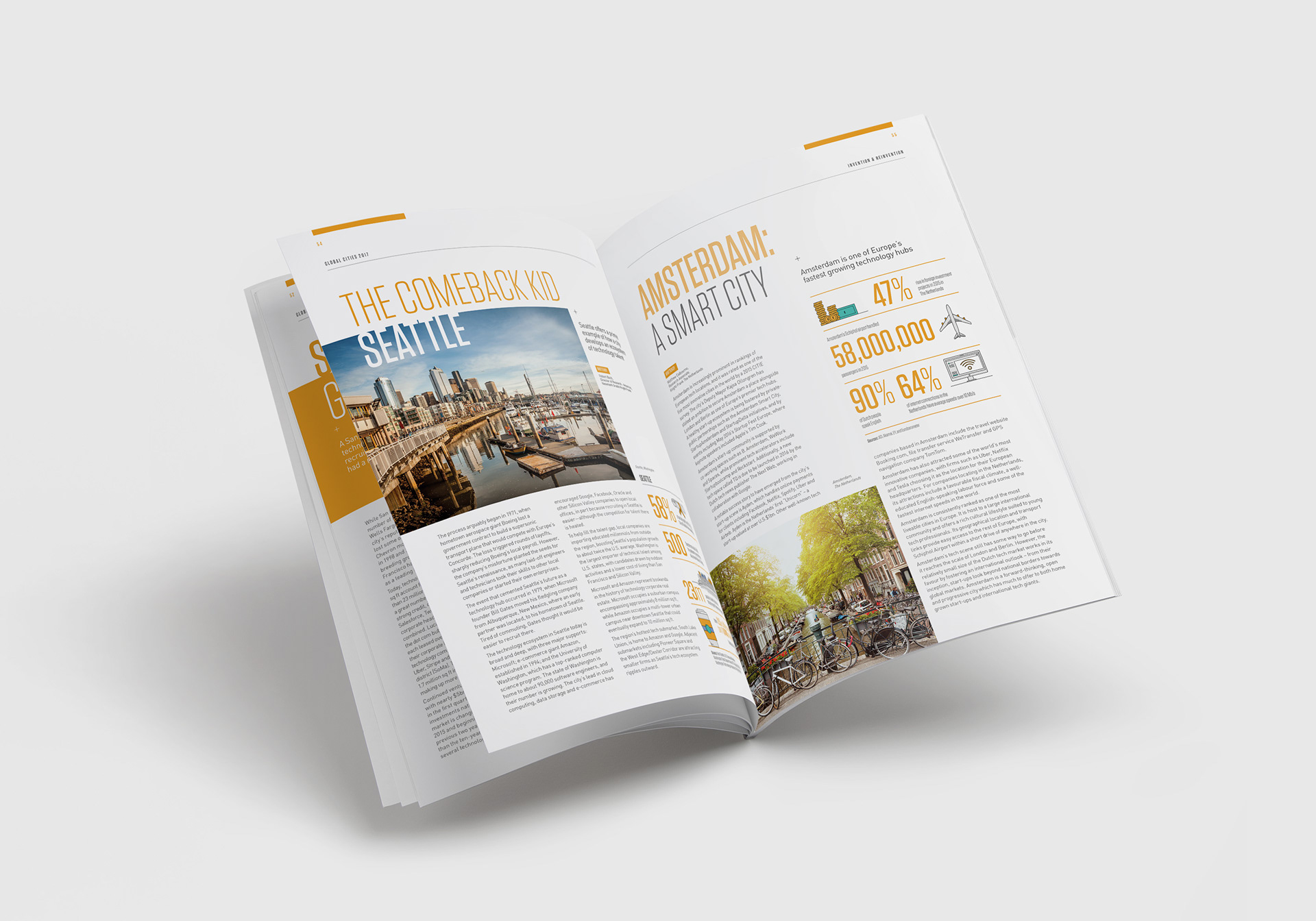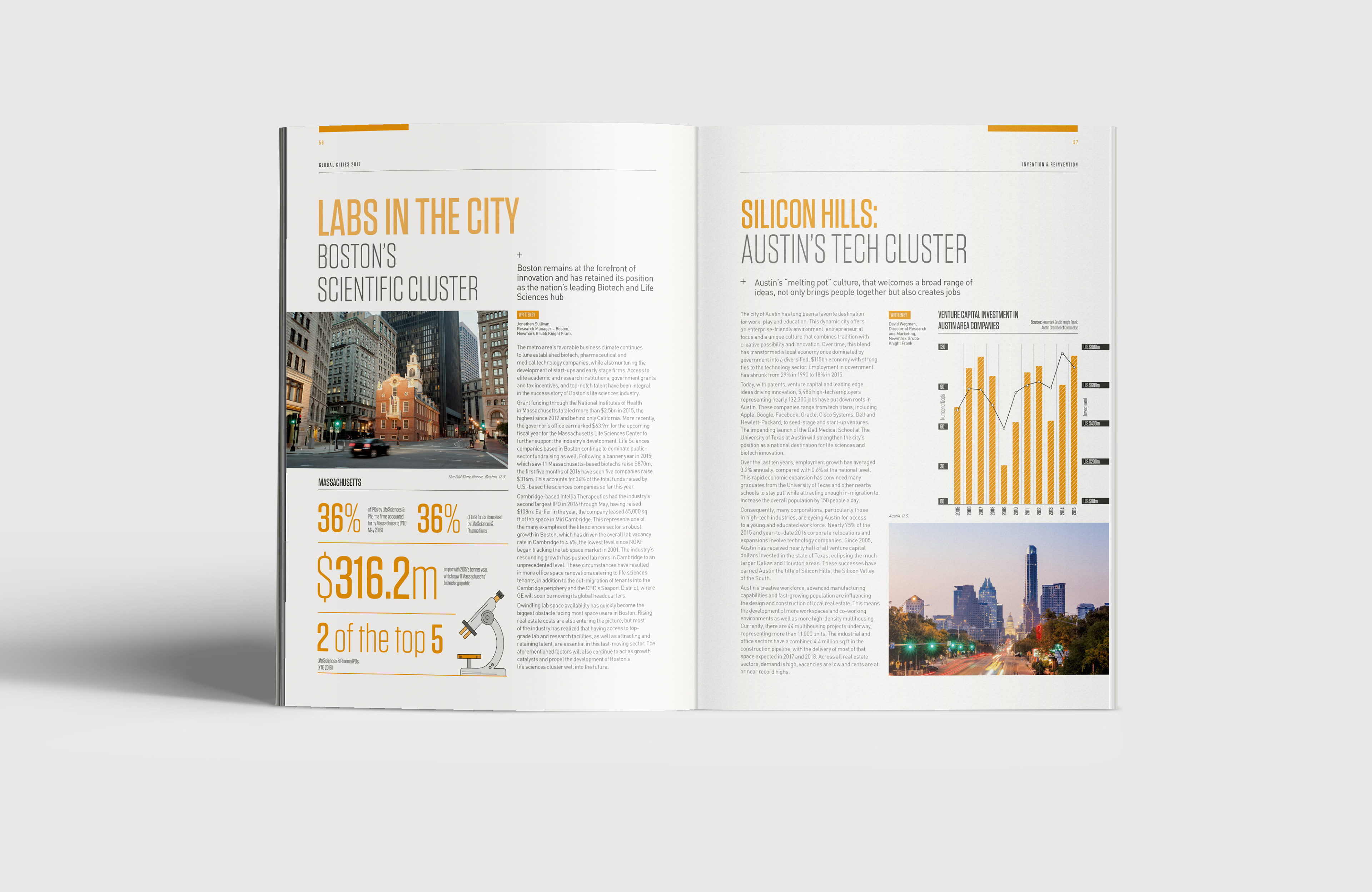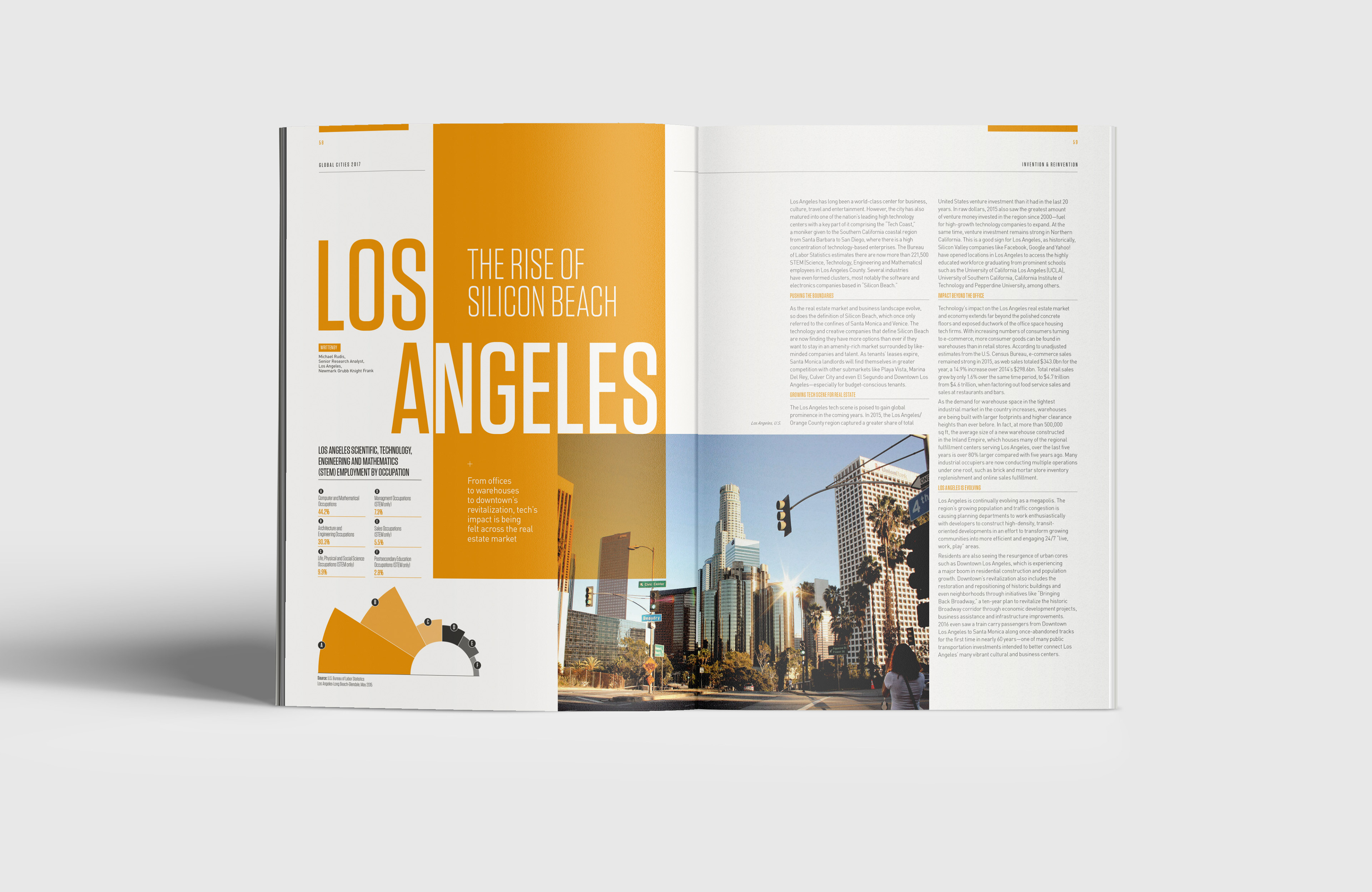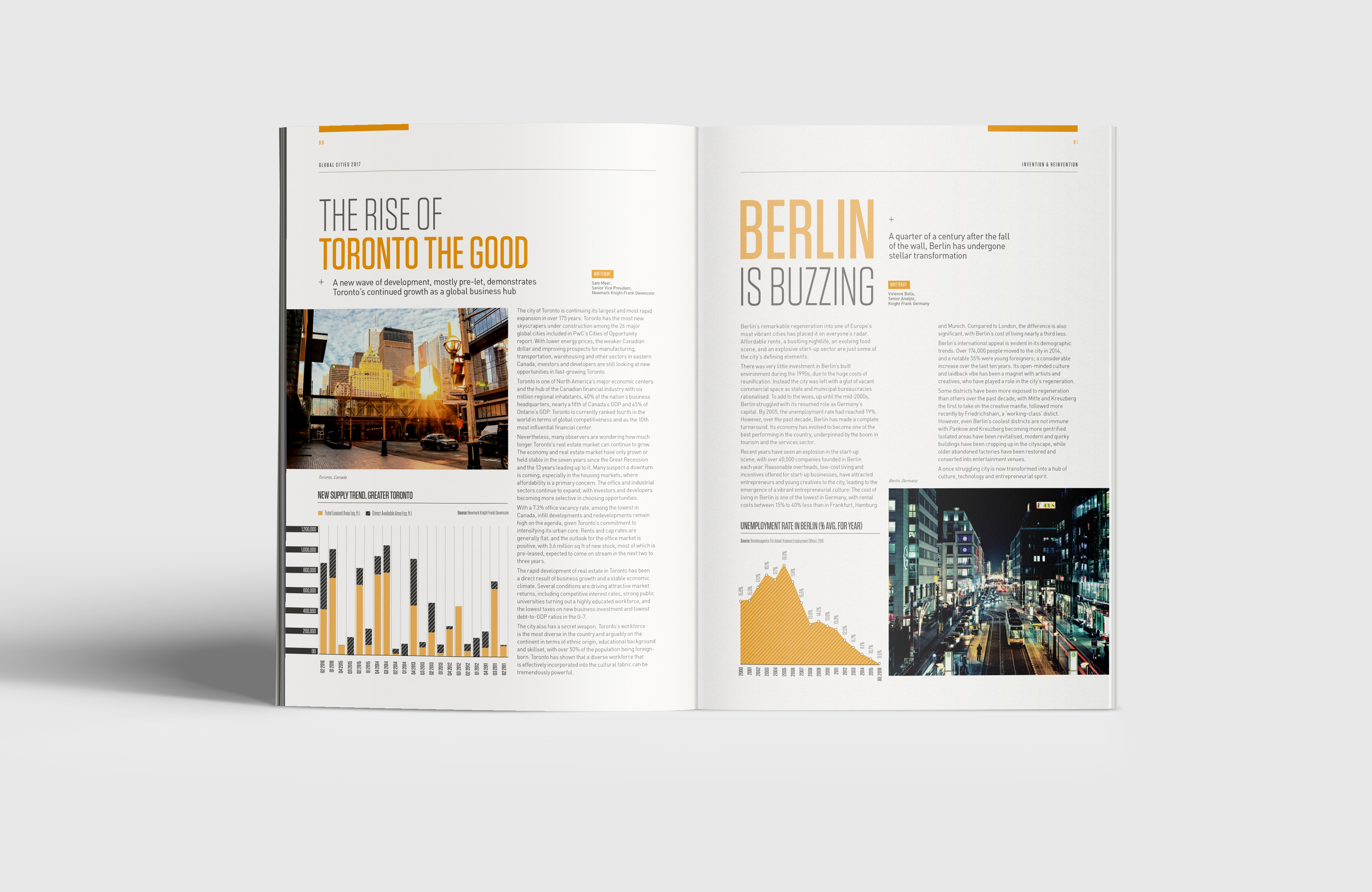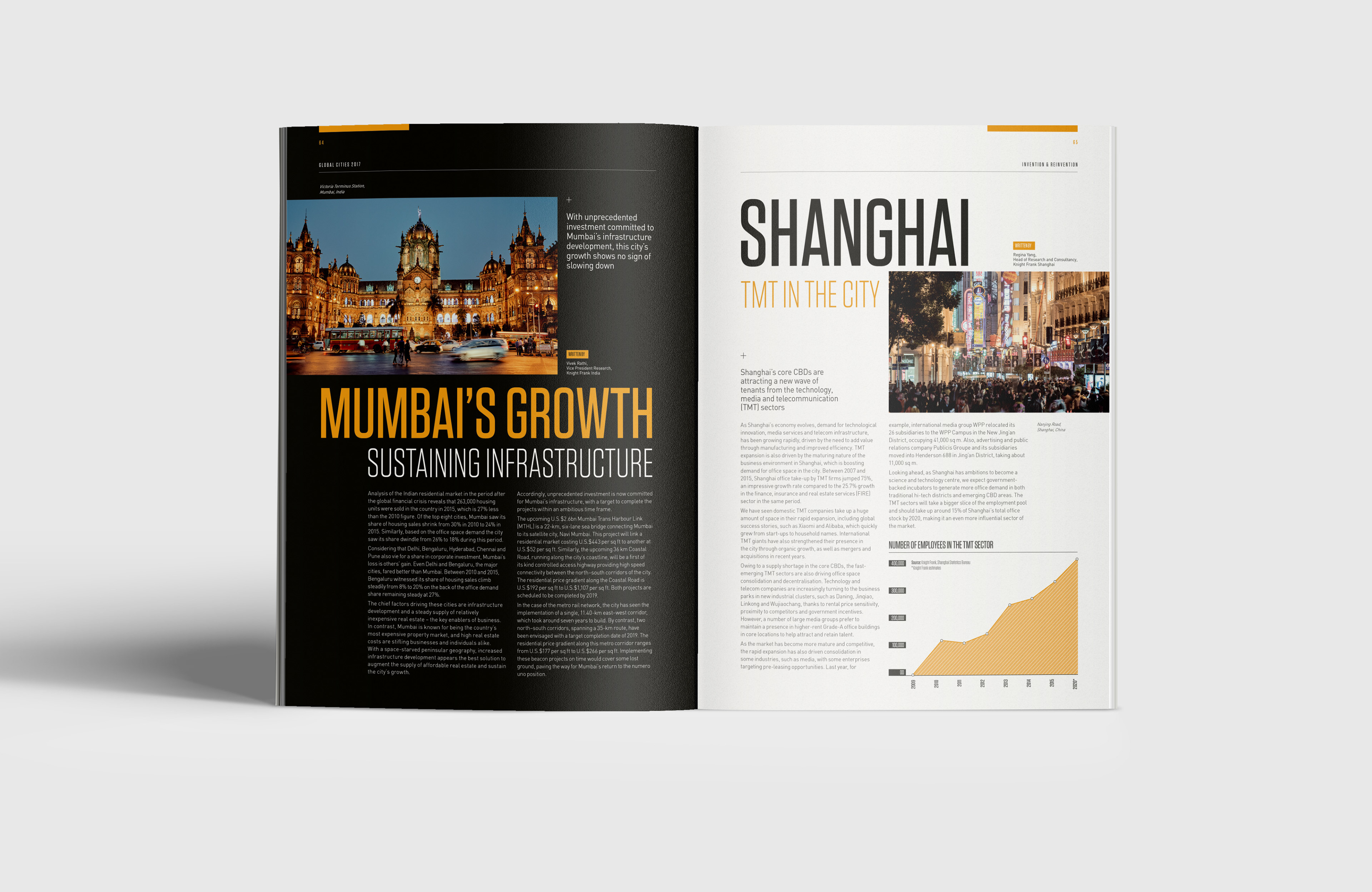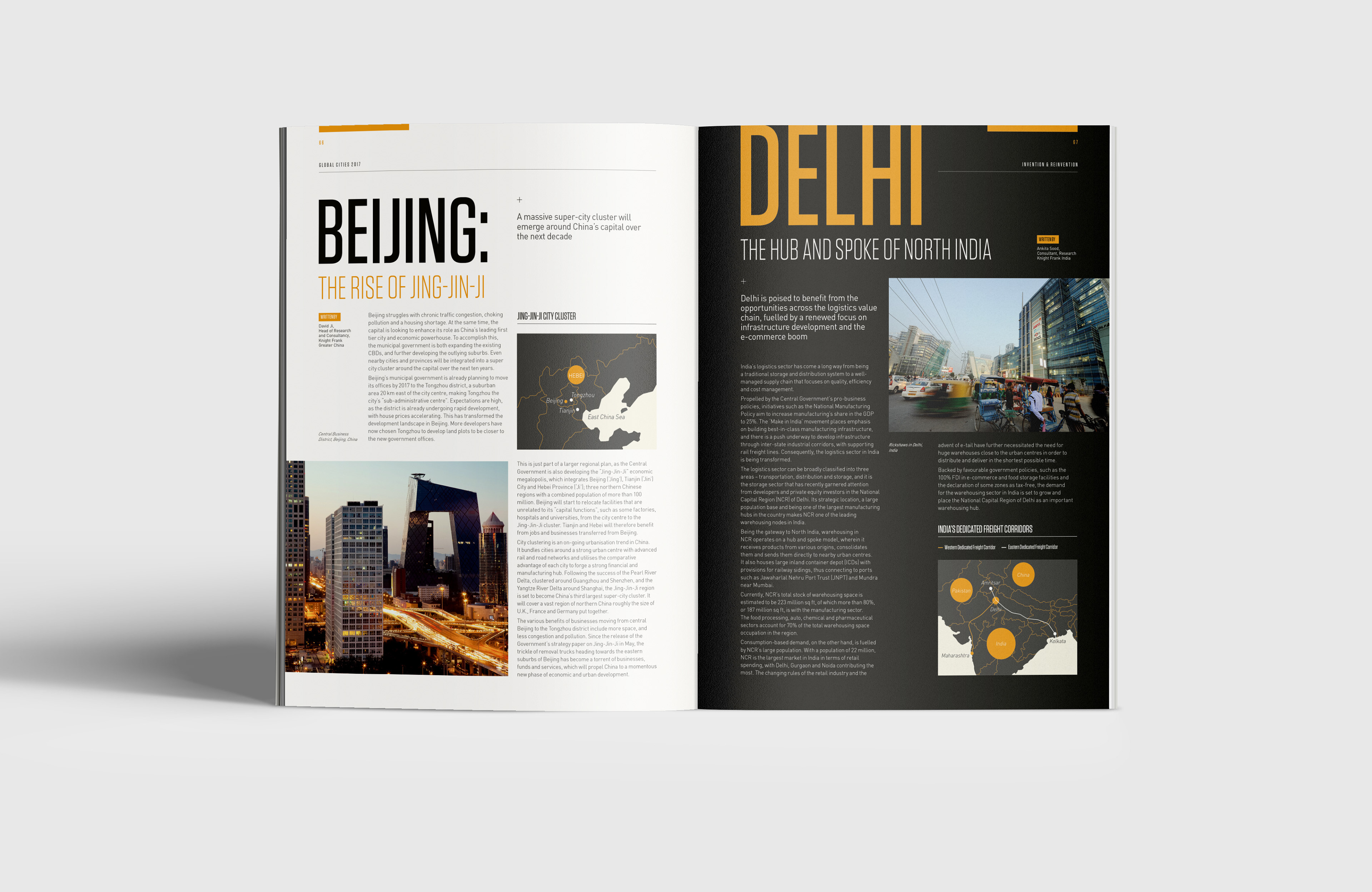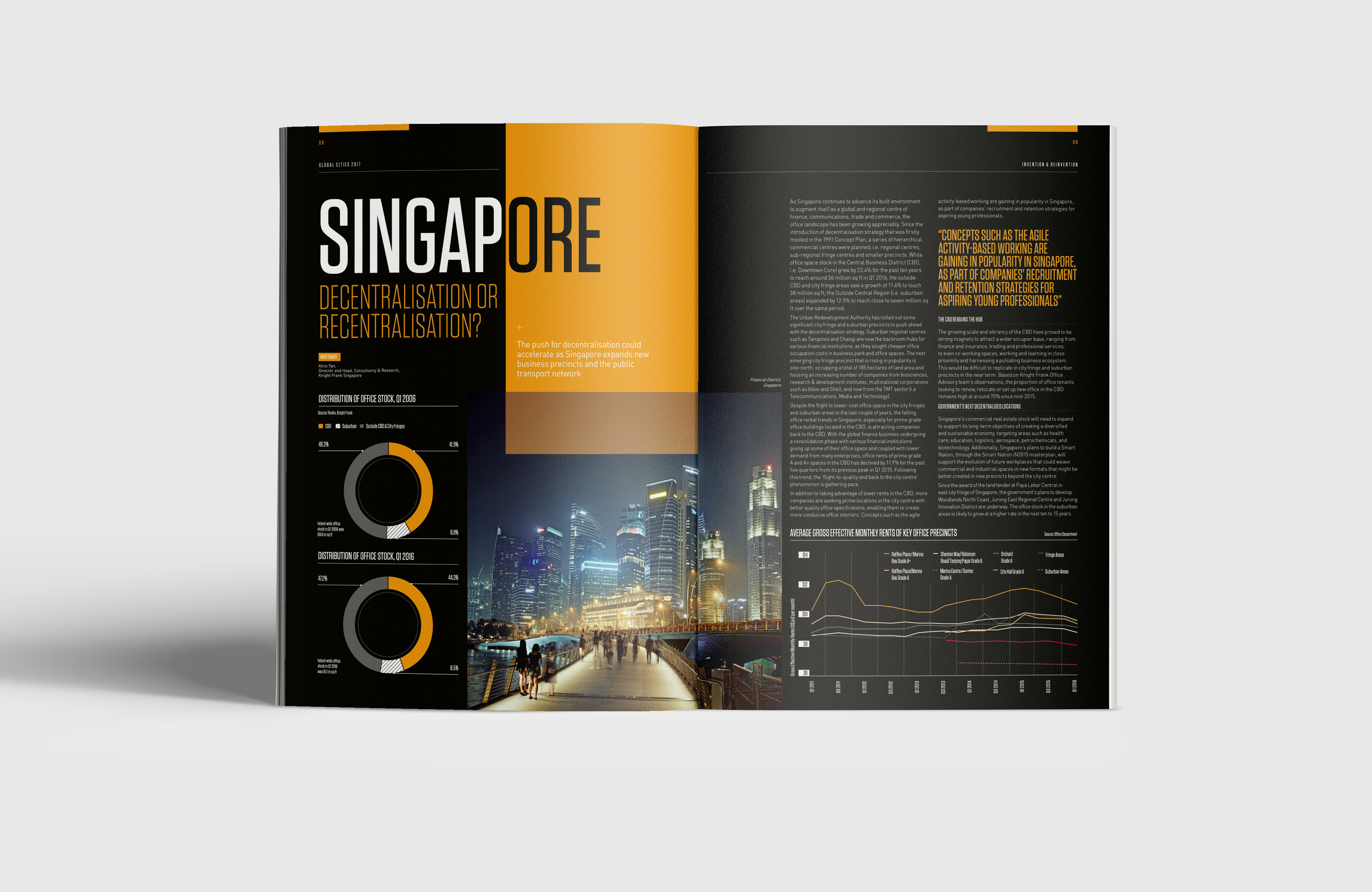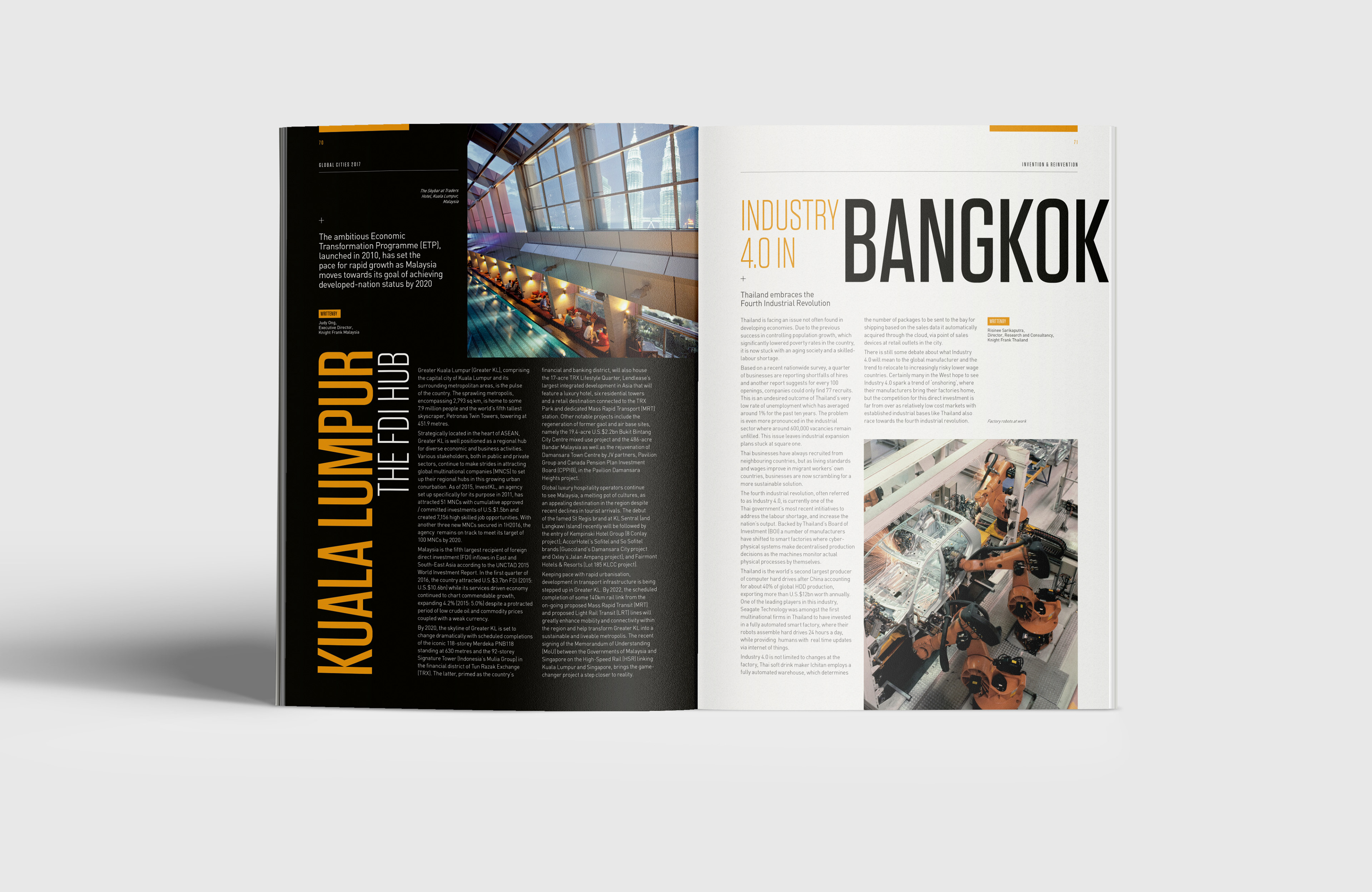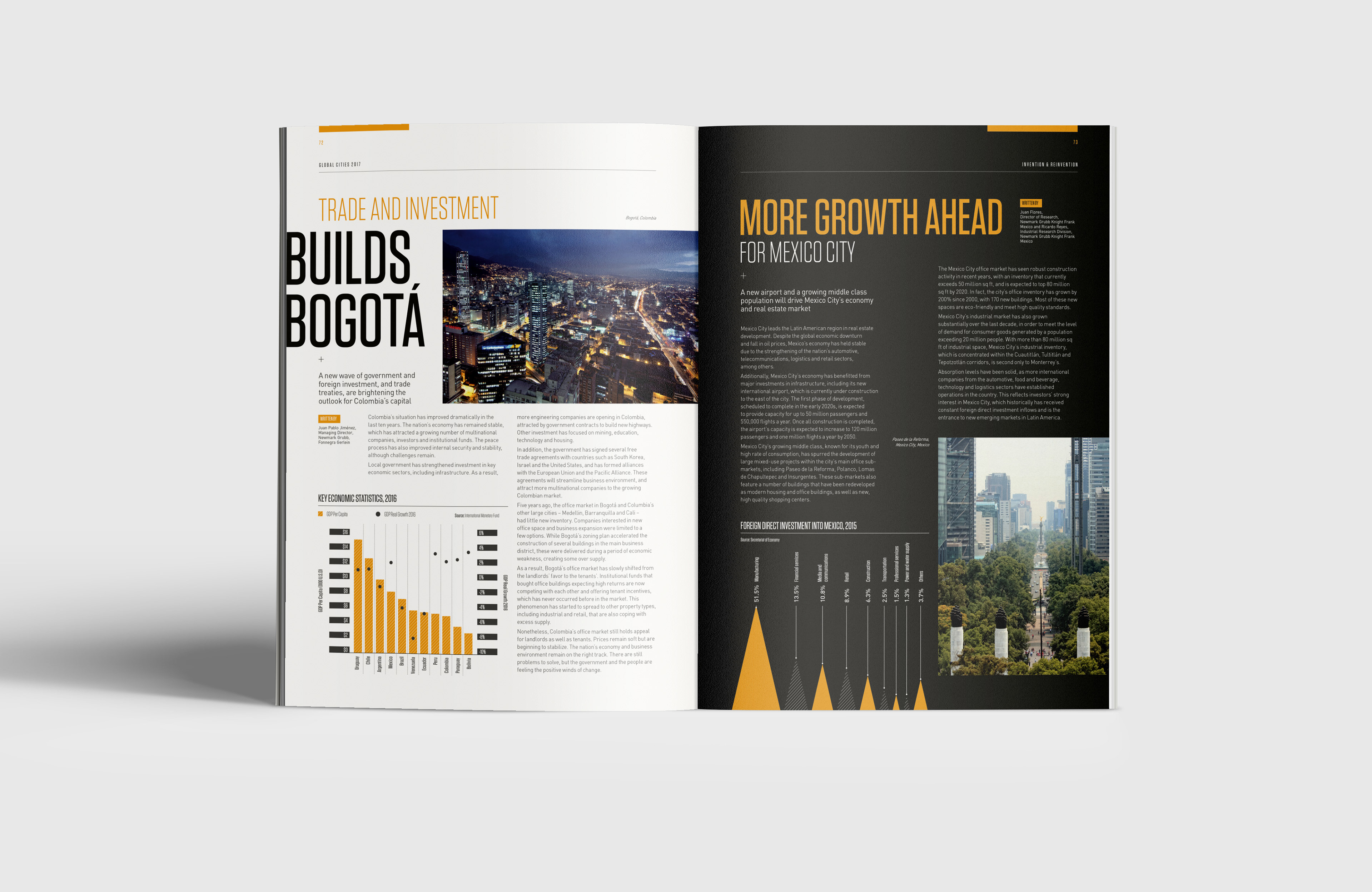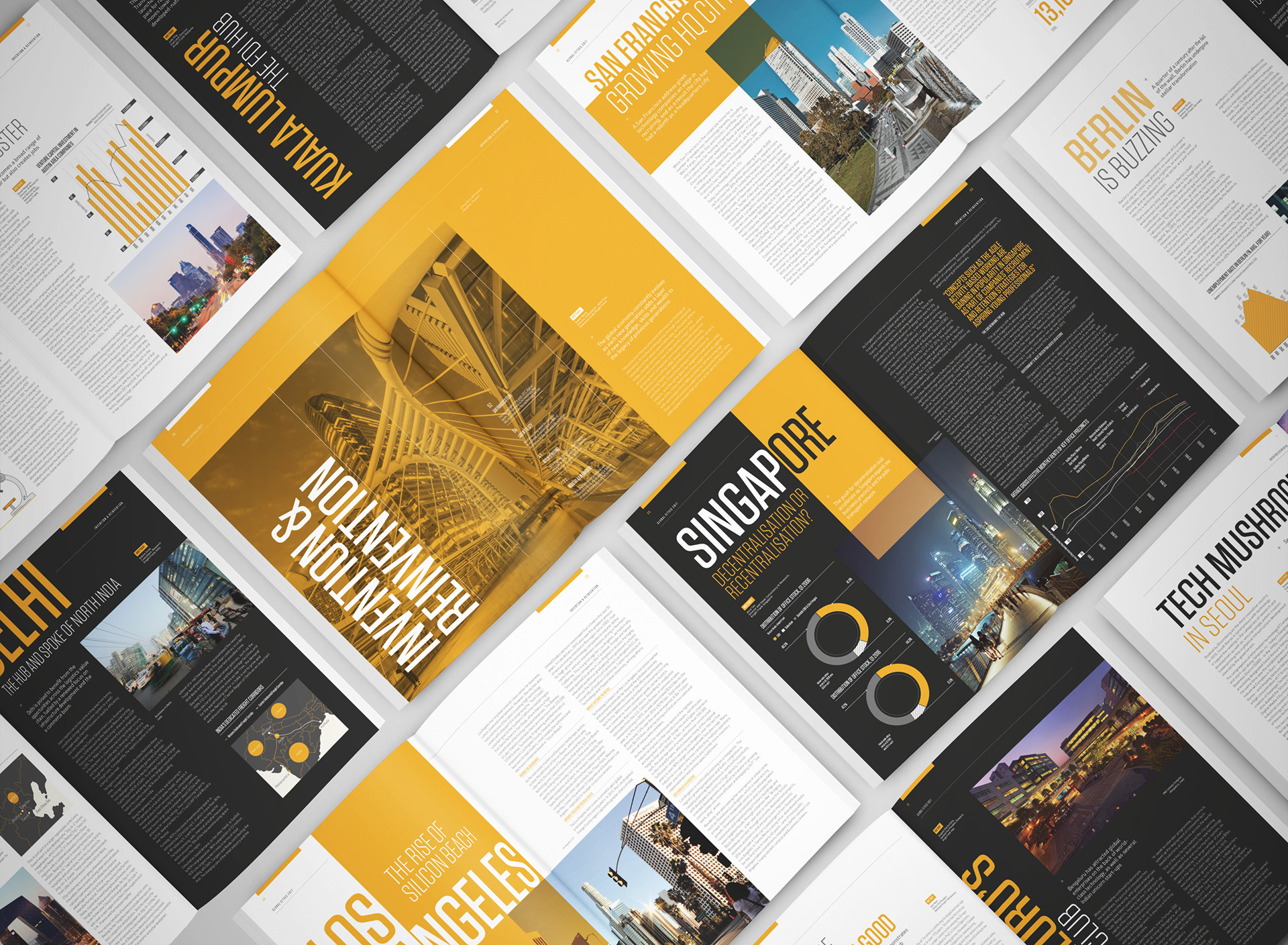 We regularly post other works on Facebook that we don't upload to our Behance page. 
If you would like to receive a update in your news feed that we have posted new 
works and to discuss your thoughts around any of our projects with us, please like 
us on Facebook and follow us on Twitter.