The Economist – Infographic Collection
Surgery & Redcow were recently commissioned by The Economist Intelligence Unit to create a series of digital infographics for Western Union and the Dassault Systemes Future Realities project. The key focus for Western Union was to explore the global distribution of four migrant communities (West Africa, China, India and the Philippines) with a focus on their typical livlihoods and contributions to host countries. This infographic series would contribute to public understanding by focusing on the contribution migrants make to the countires in which they live and work. For the Dassault Systemes Future Realities project the key focus throughout each infographic was on creating a definitive and concise illustrative insight into various future trends; The Connected Oceans and Tomorrow's Prized Resources. Each infographic offers a distinctive style through the use of illustration and photography - yet remains consistent in size, format and layout.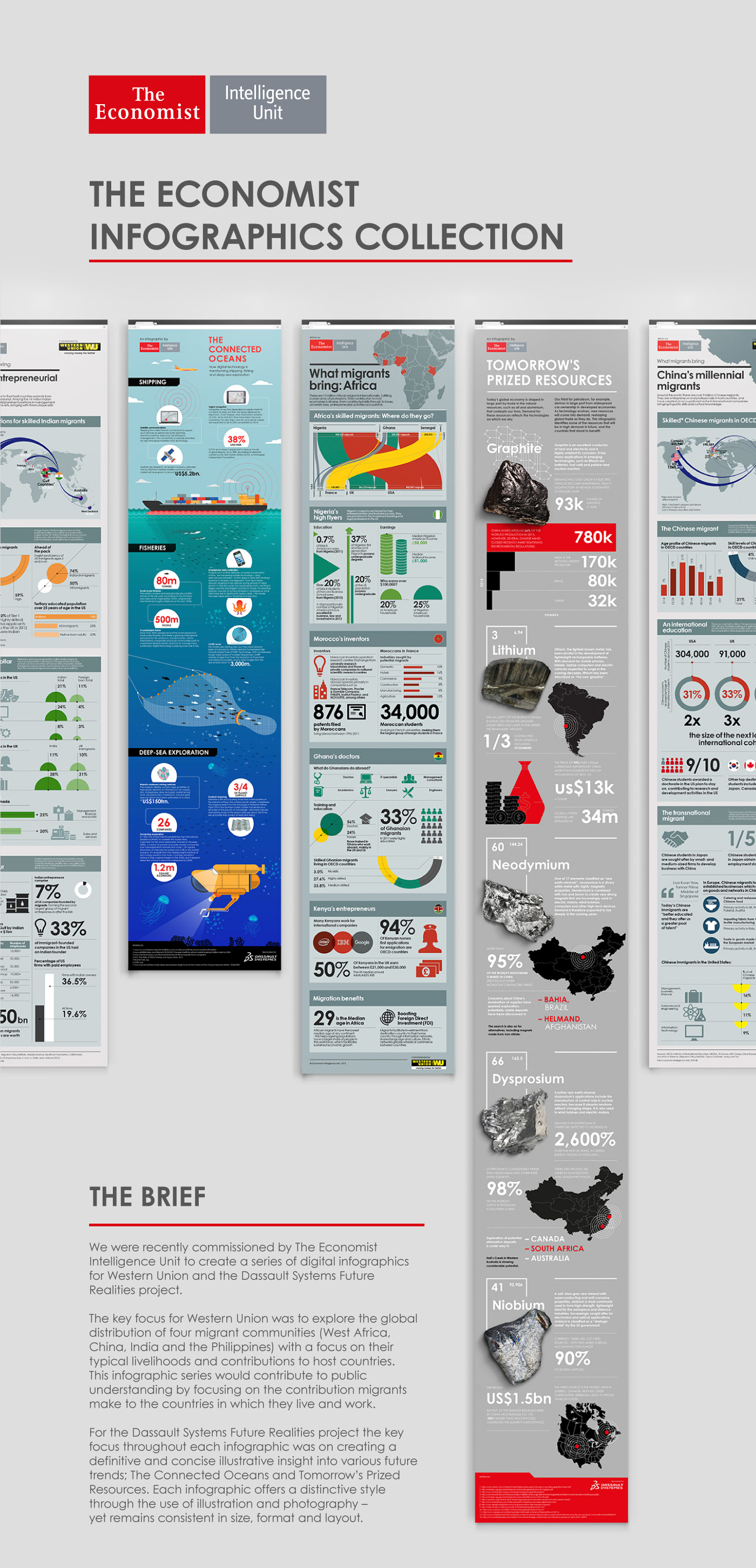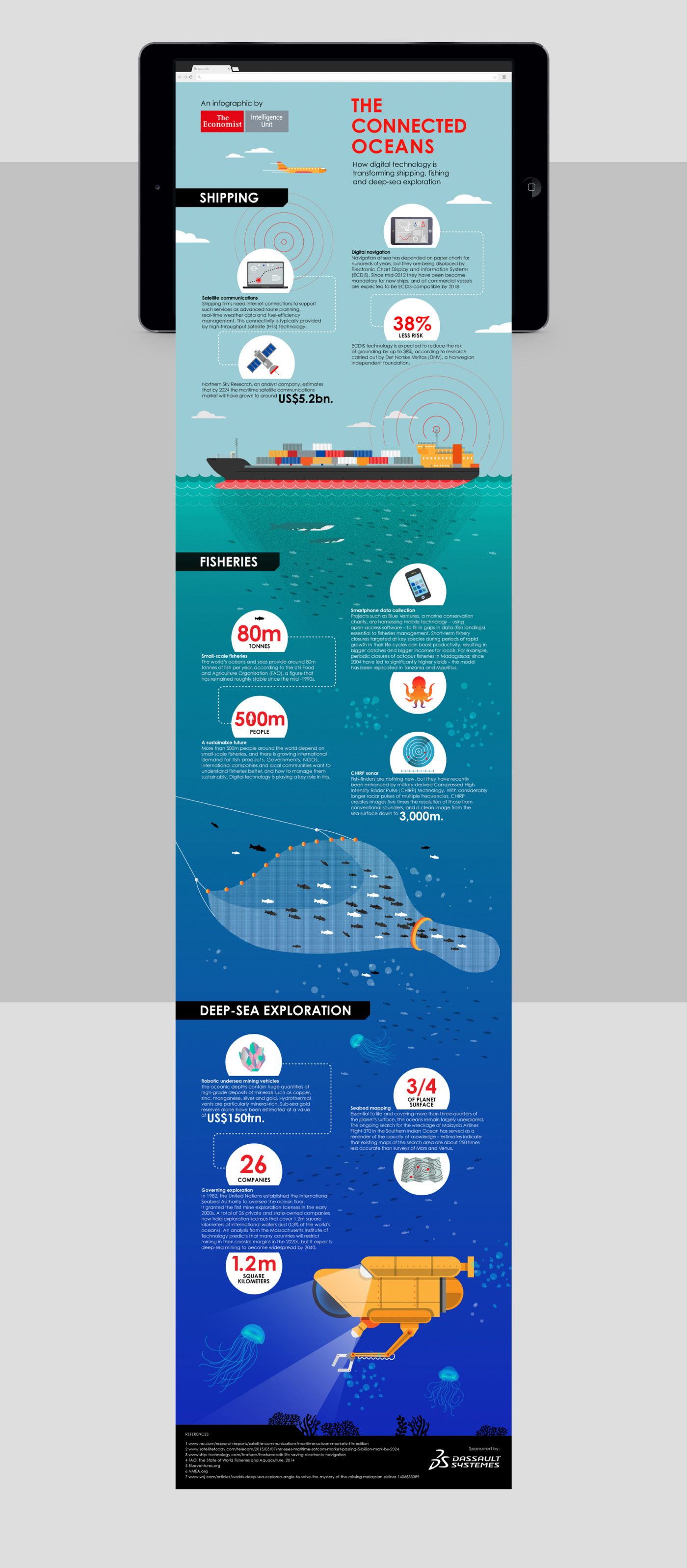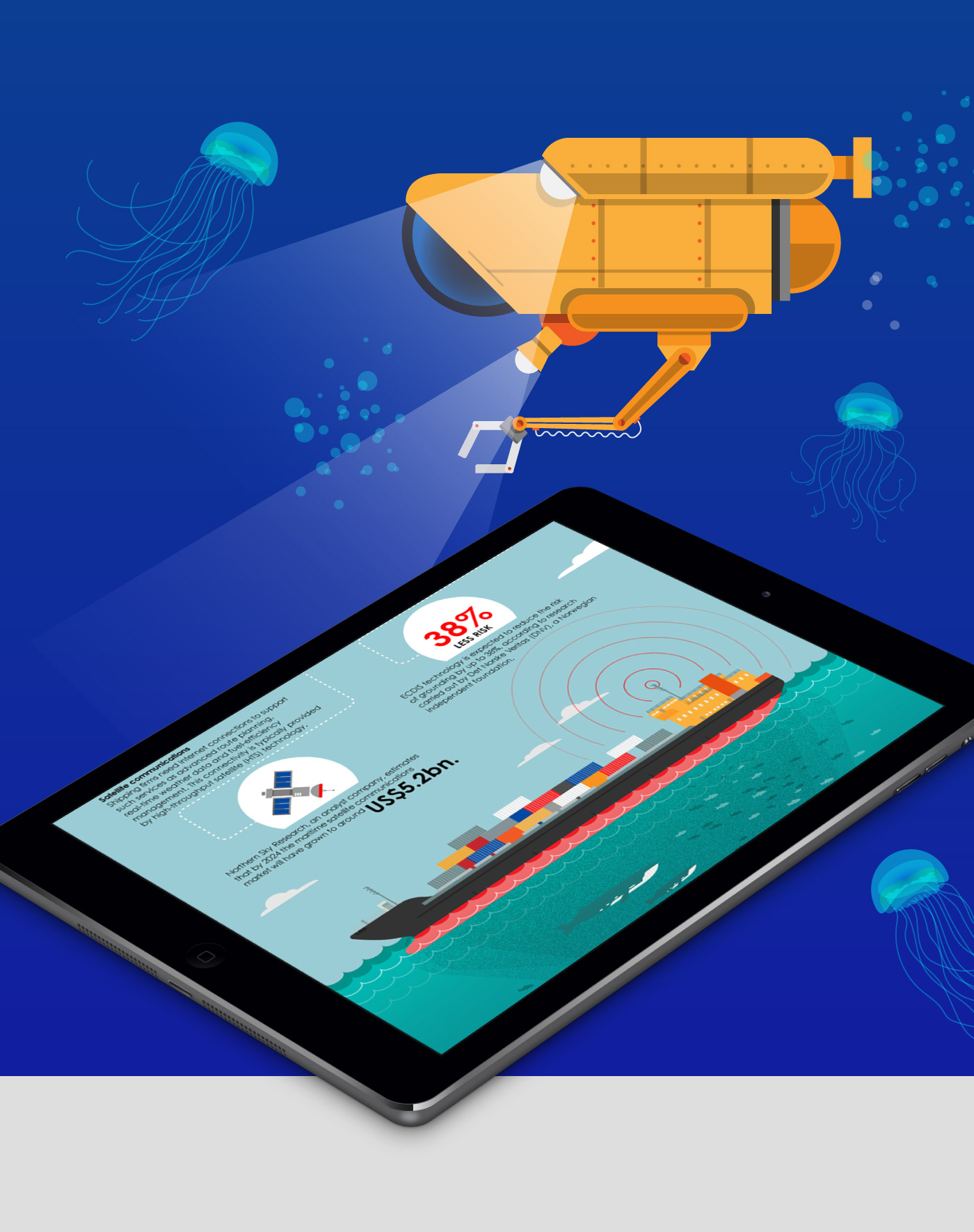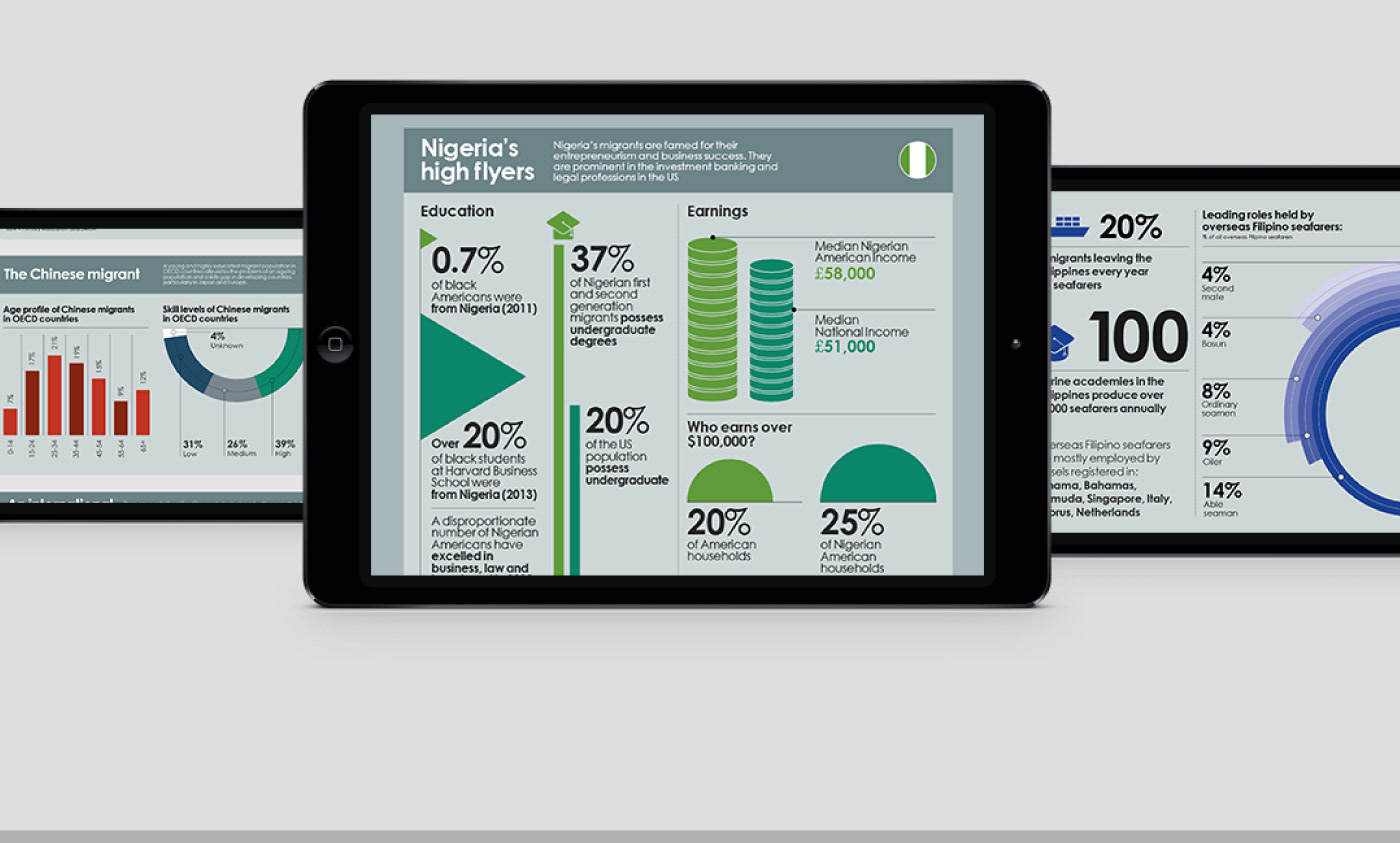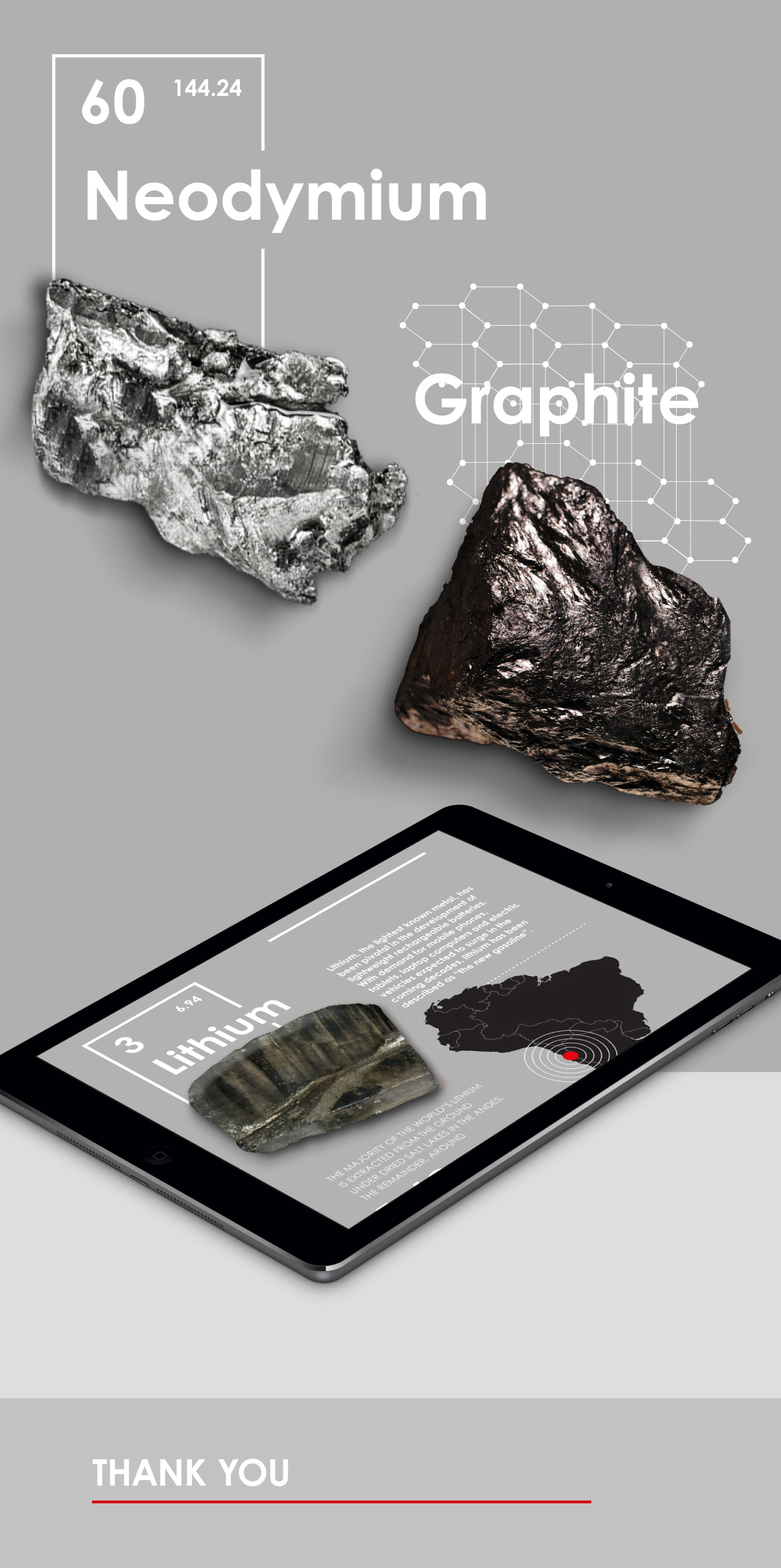 –
We regularly post other works on
Facebook
that we don't upload to our Bēhance page. 
If you would like to receive an update in your news feed that we have posted new works and to discuss your thoughts around any of our projects with us, please like us on 
–