The Active Capital Report
–
This flagship report explores and examines the complex world of real estate across the globe, and what the emerging trends are for the future. This piece exudes class and refinement, whilst keeping it fresh and modern with the use of layouts, fonts and colours. By using a contemporary illustration style we created an ambiguous city scape to represent multiple markets and locations.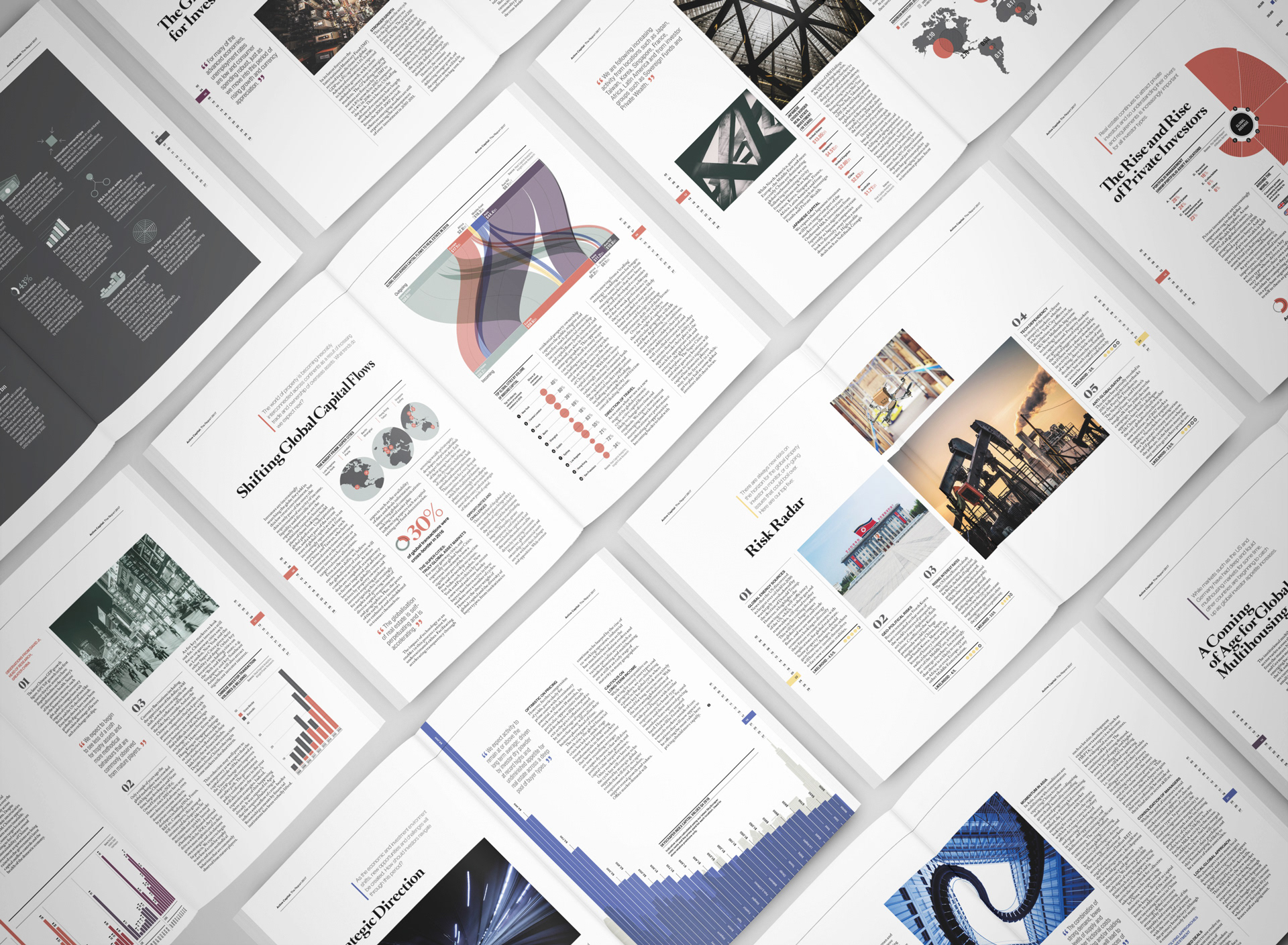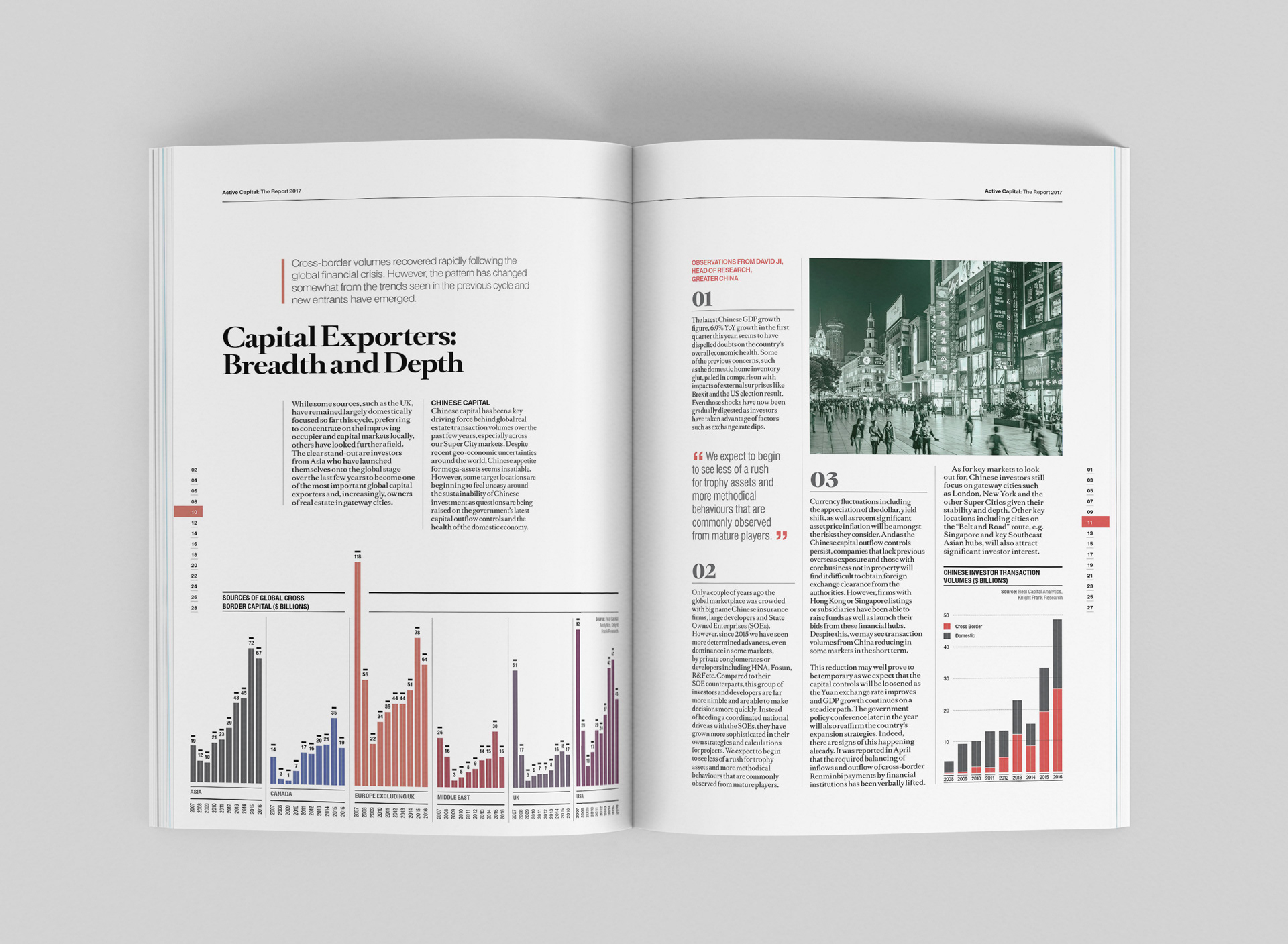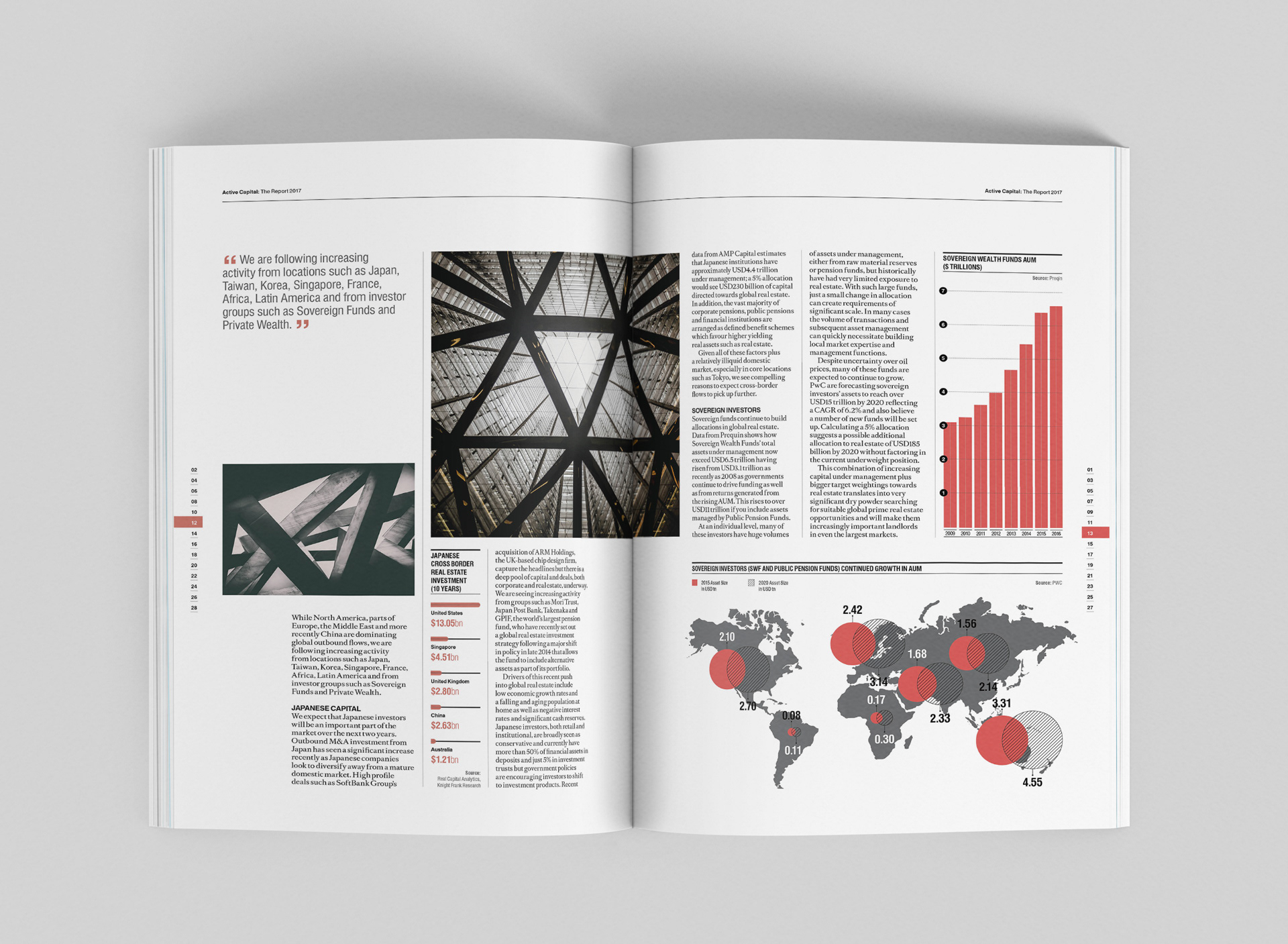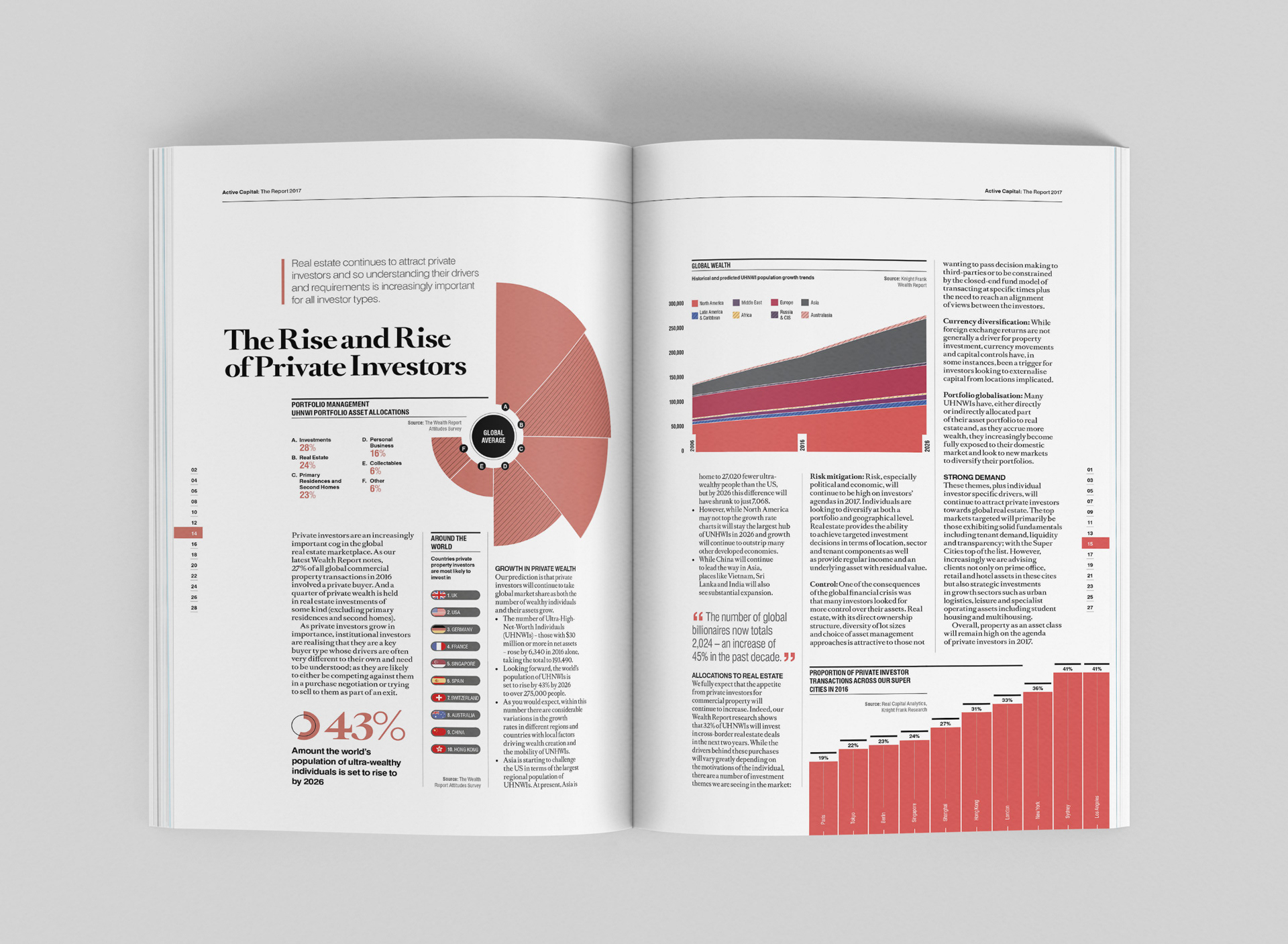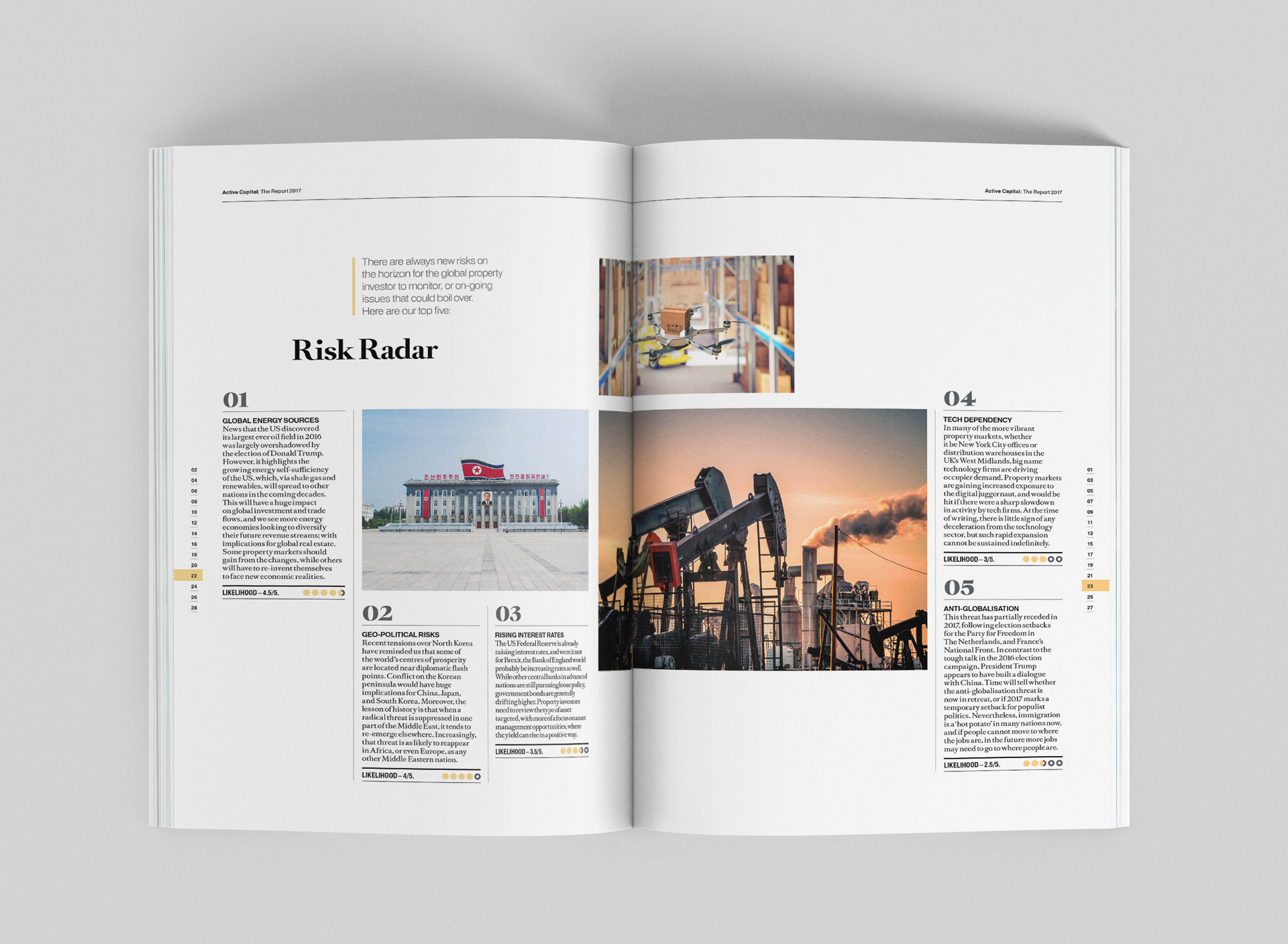 The M25 Report is a in-depth look of the South East which examines both location and the changing needs of the office market. Using an already established style, we were asked to illustrate and emphasise key areas of the South East and highlight the exciting changes within the industry.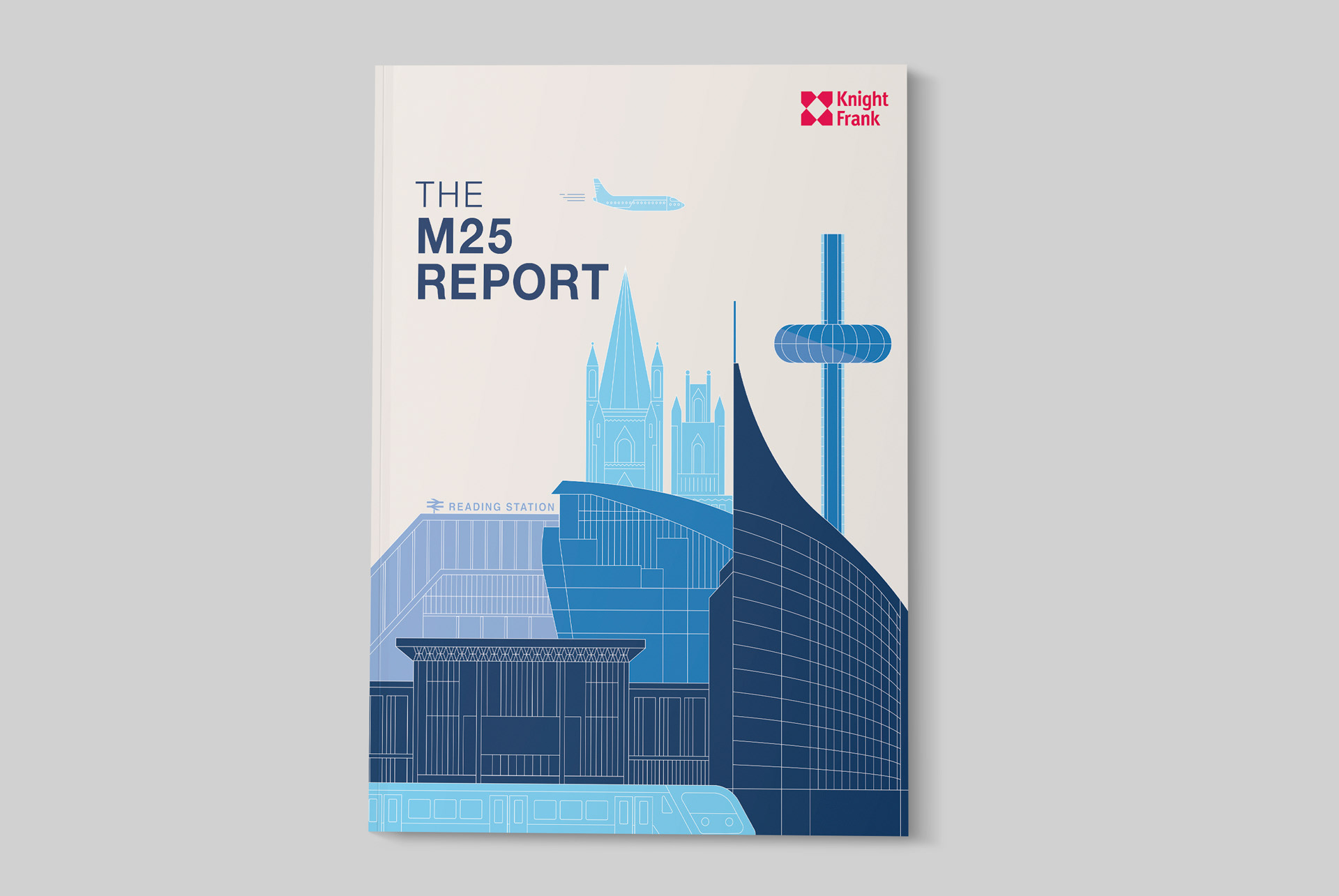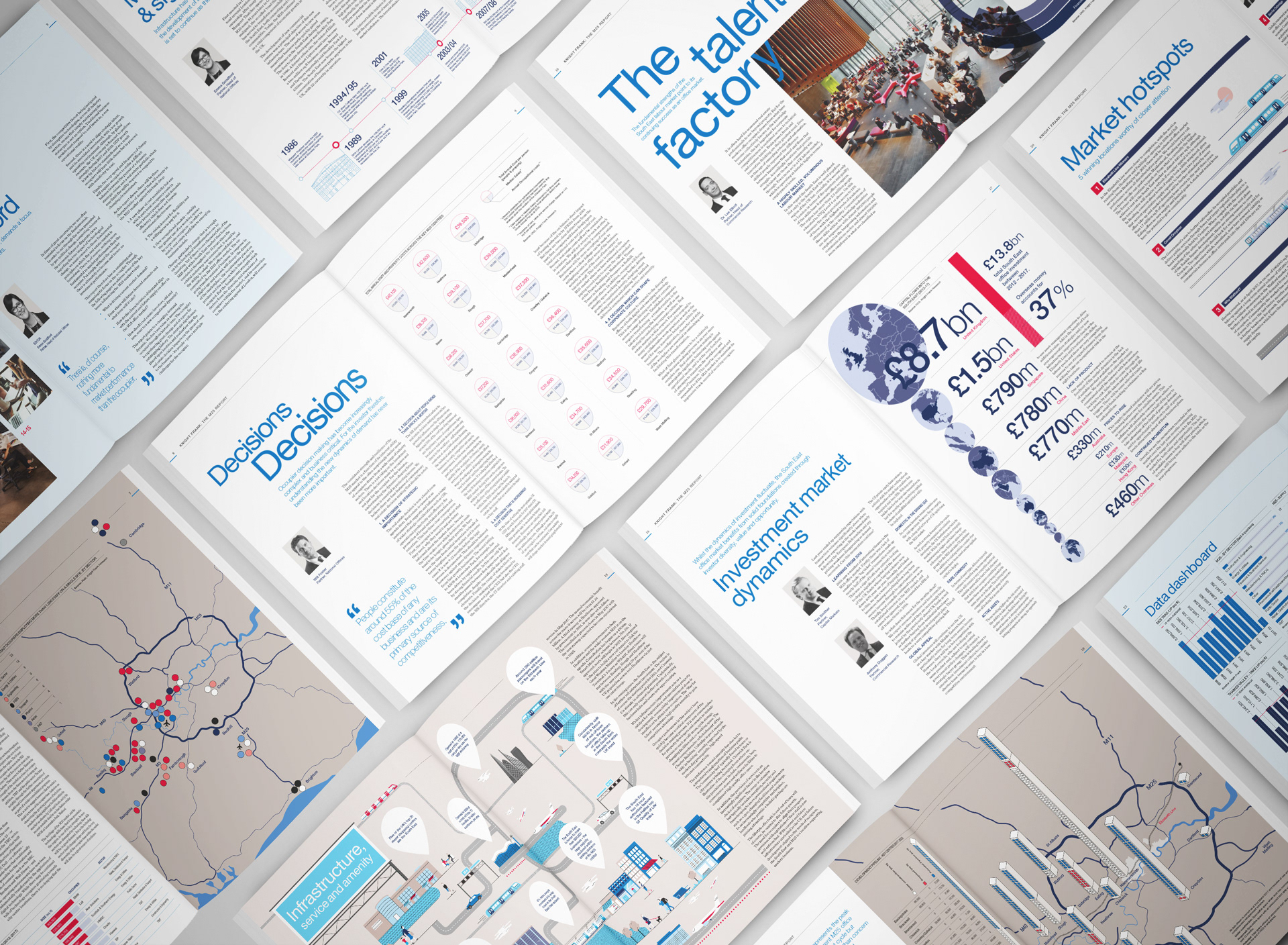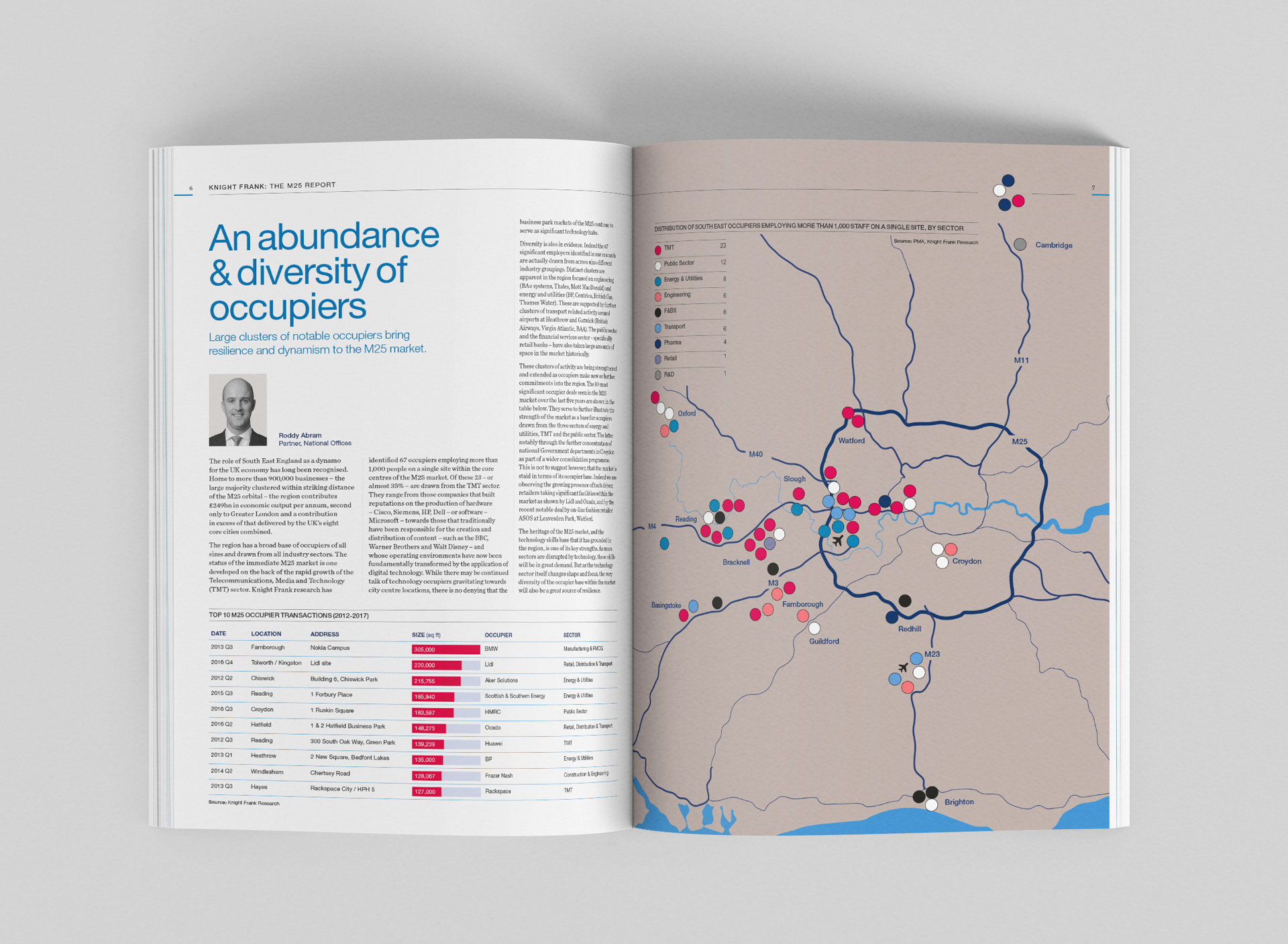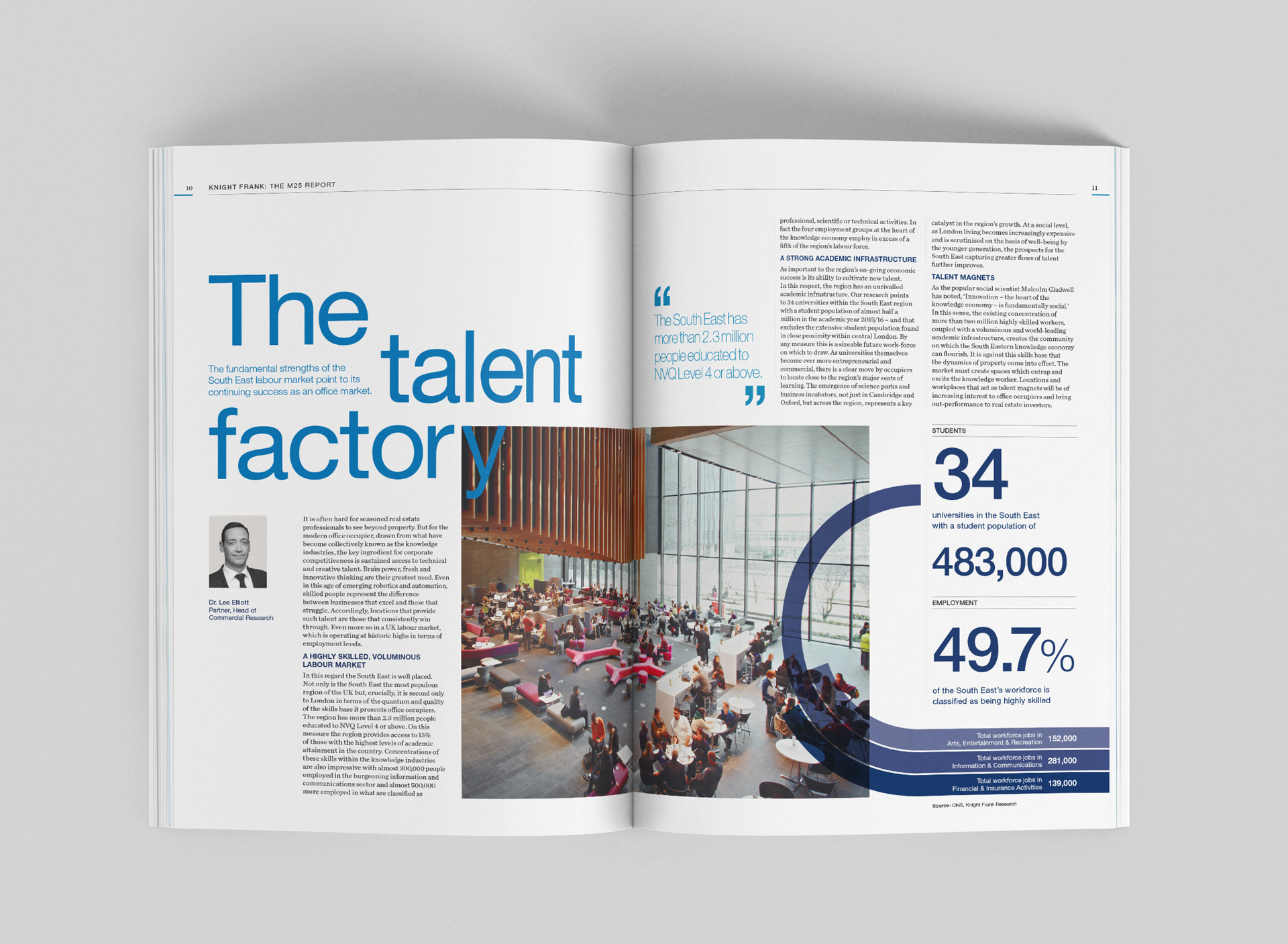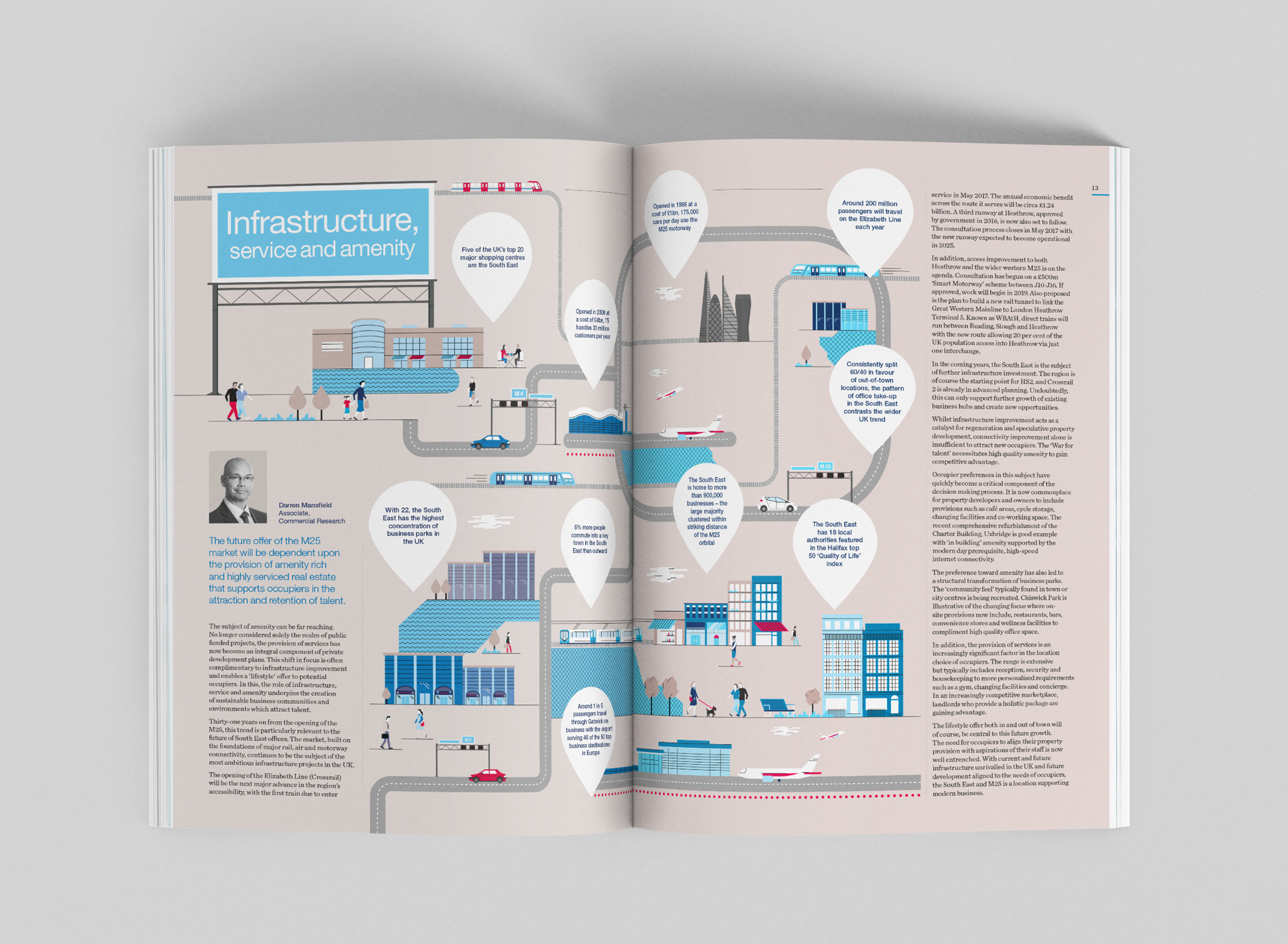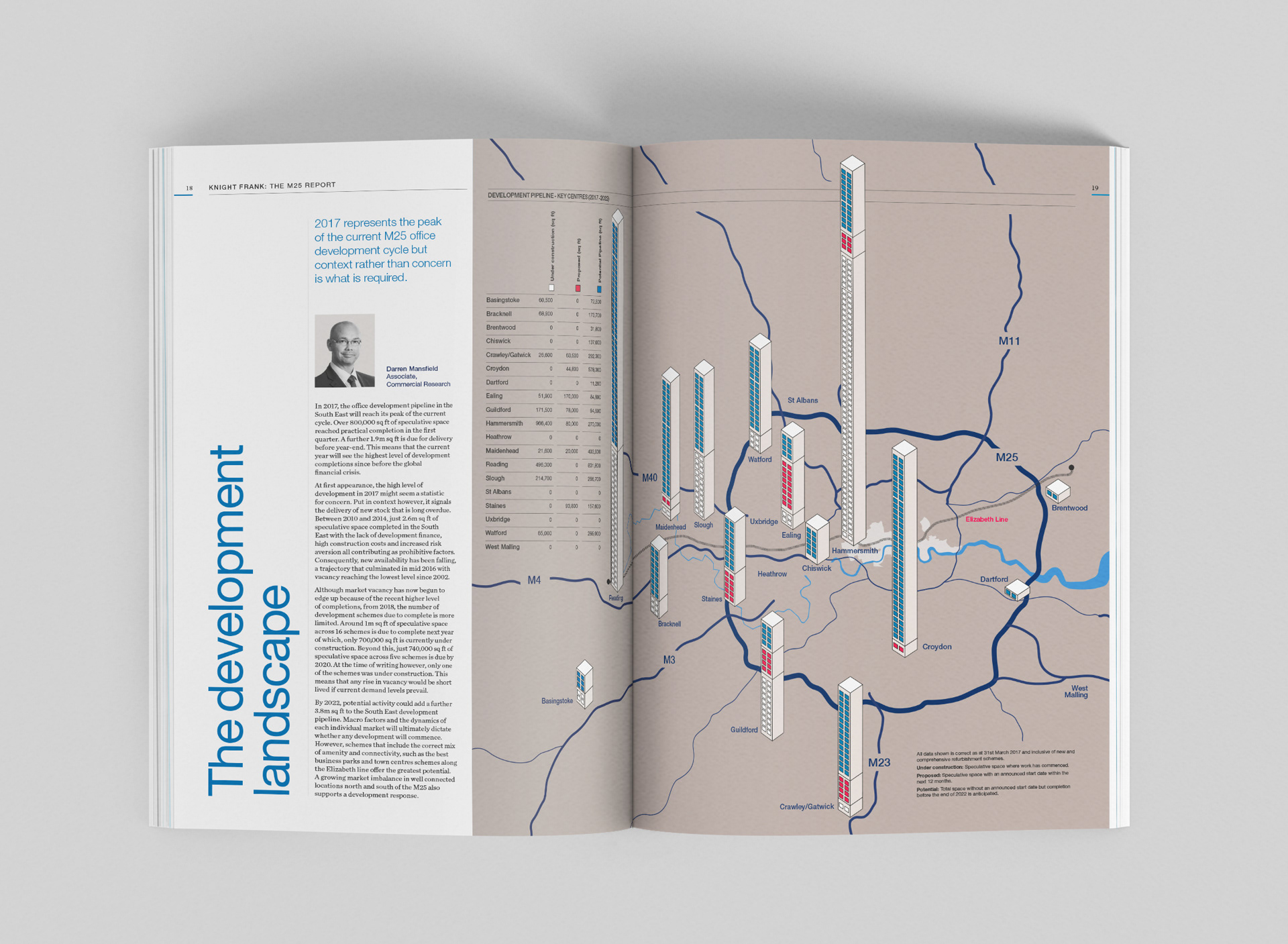 A colourful and bold look into the Birmingham property market, covering all the latest commercial and residential trends using research from experts in the area. This piece was the first in a series of reports where we took a simple illustration style to represent the focus area.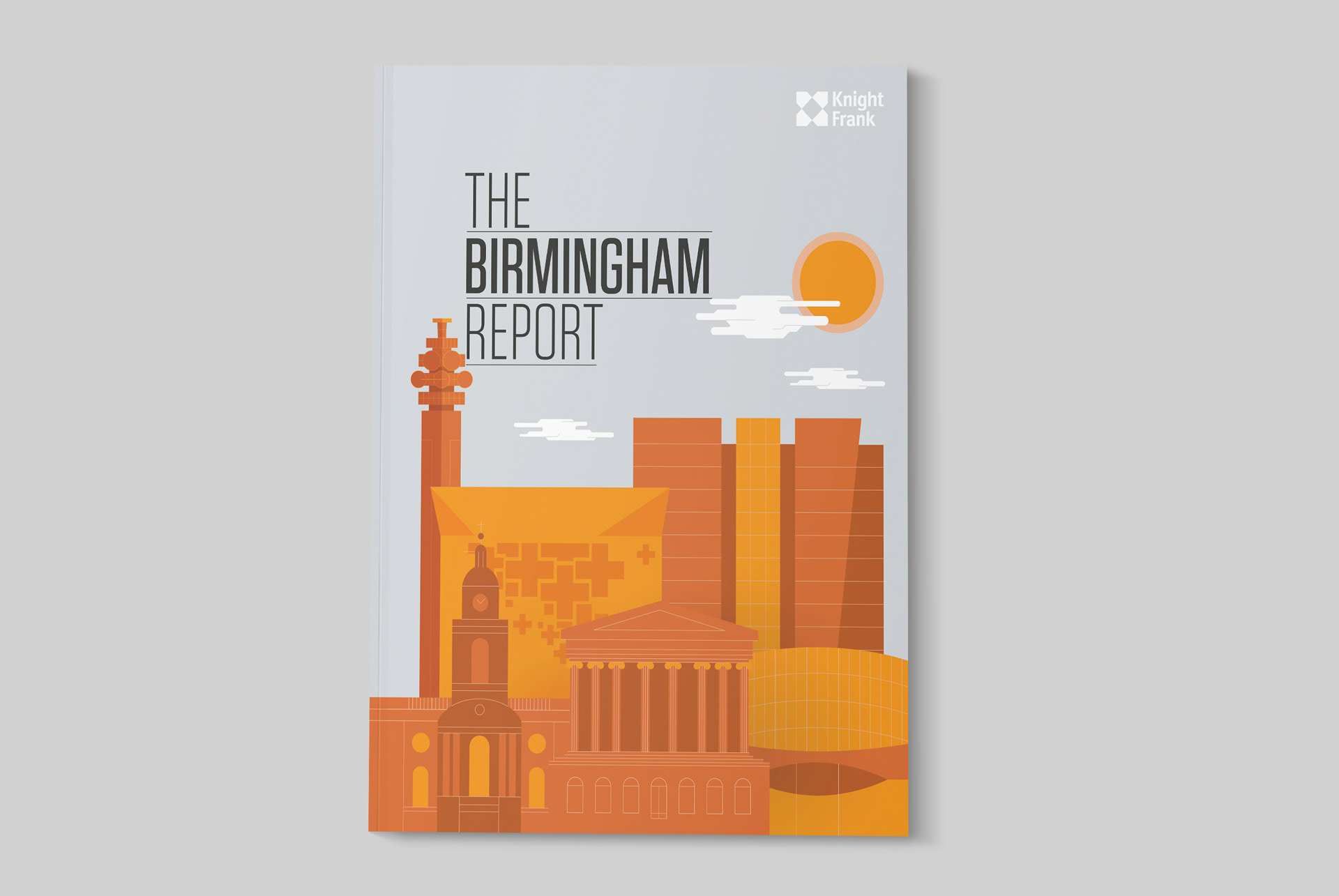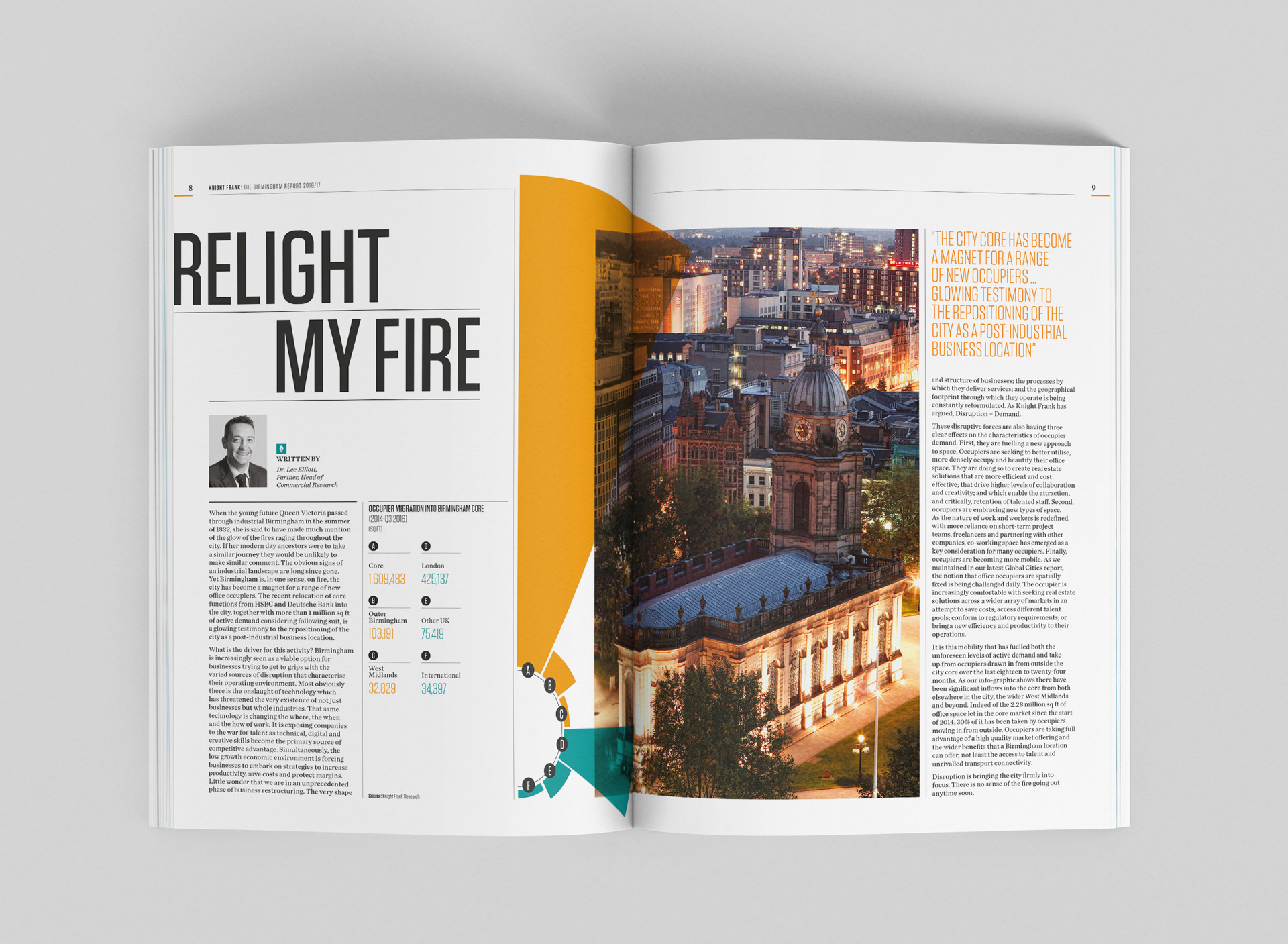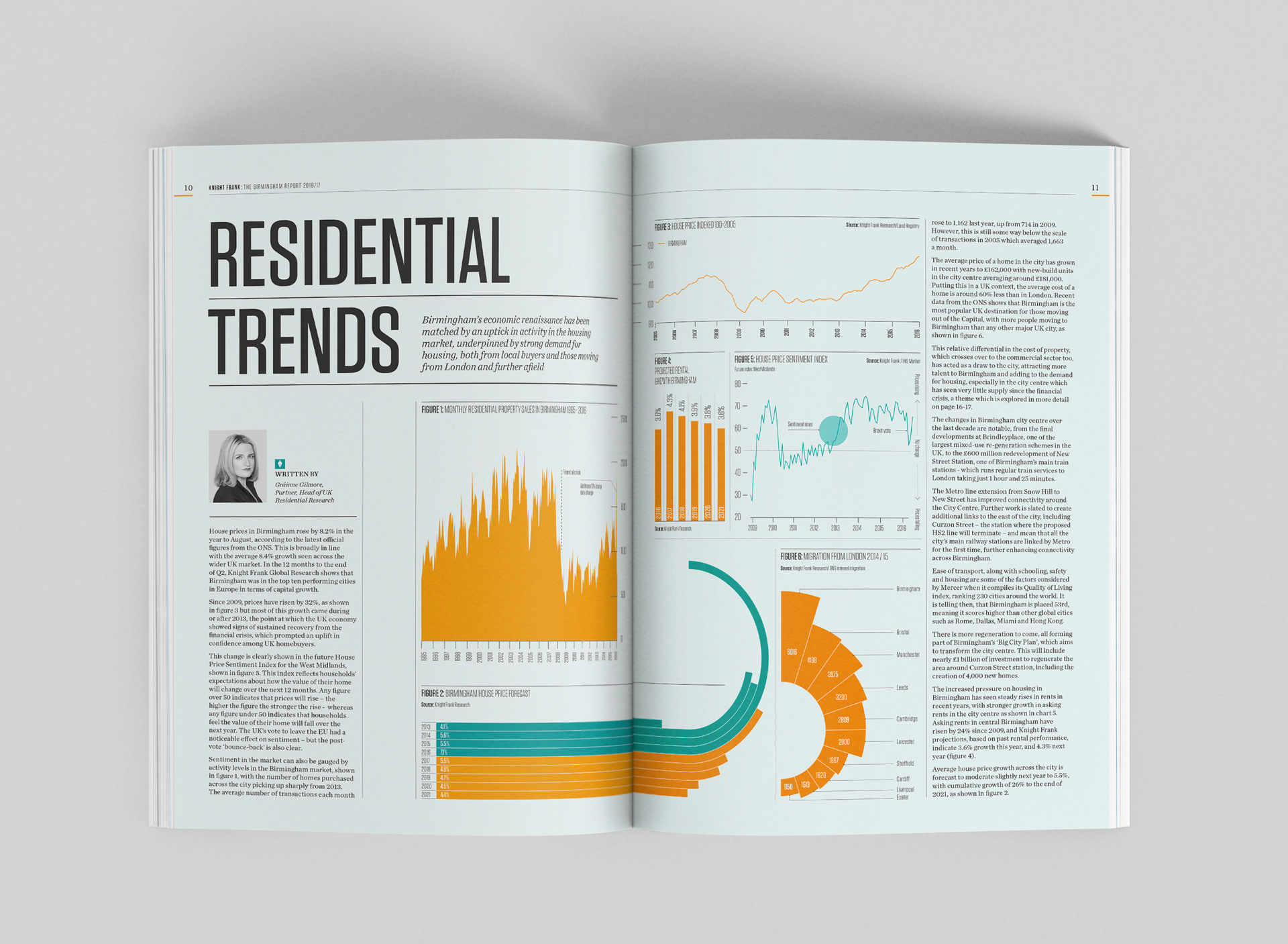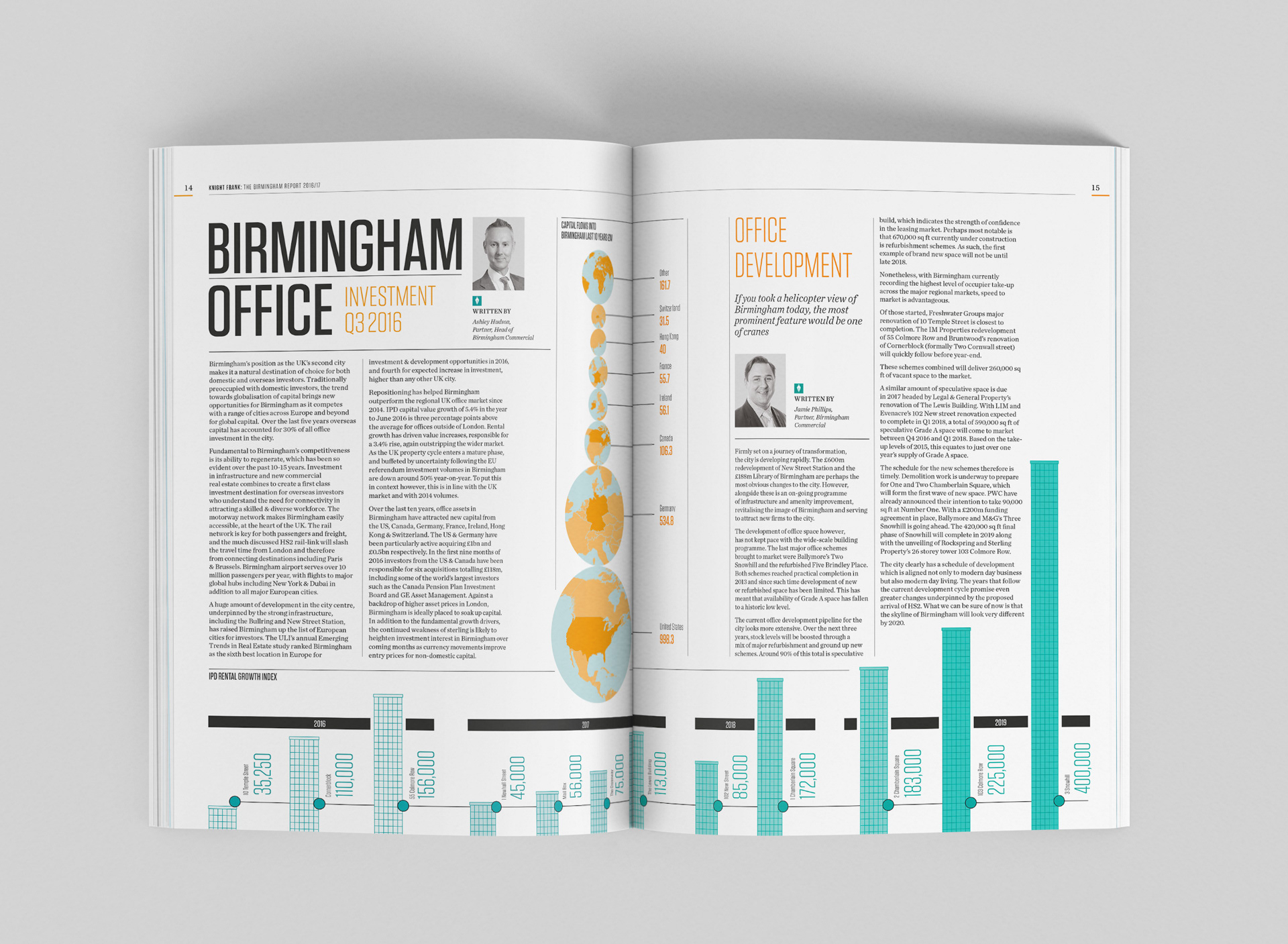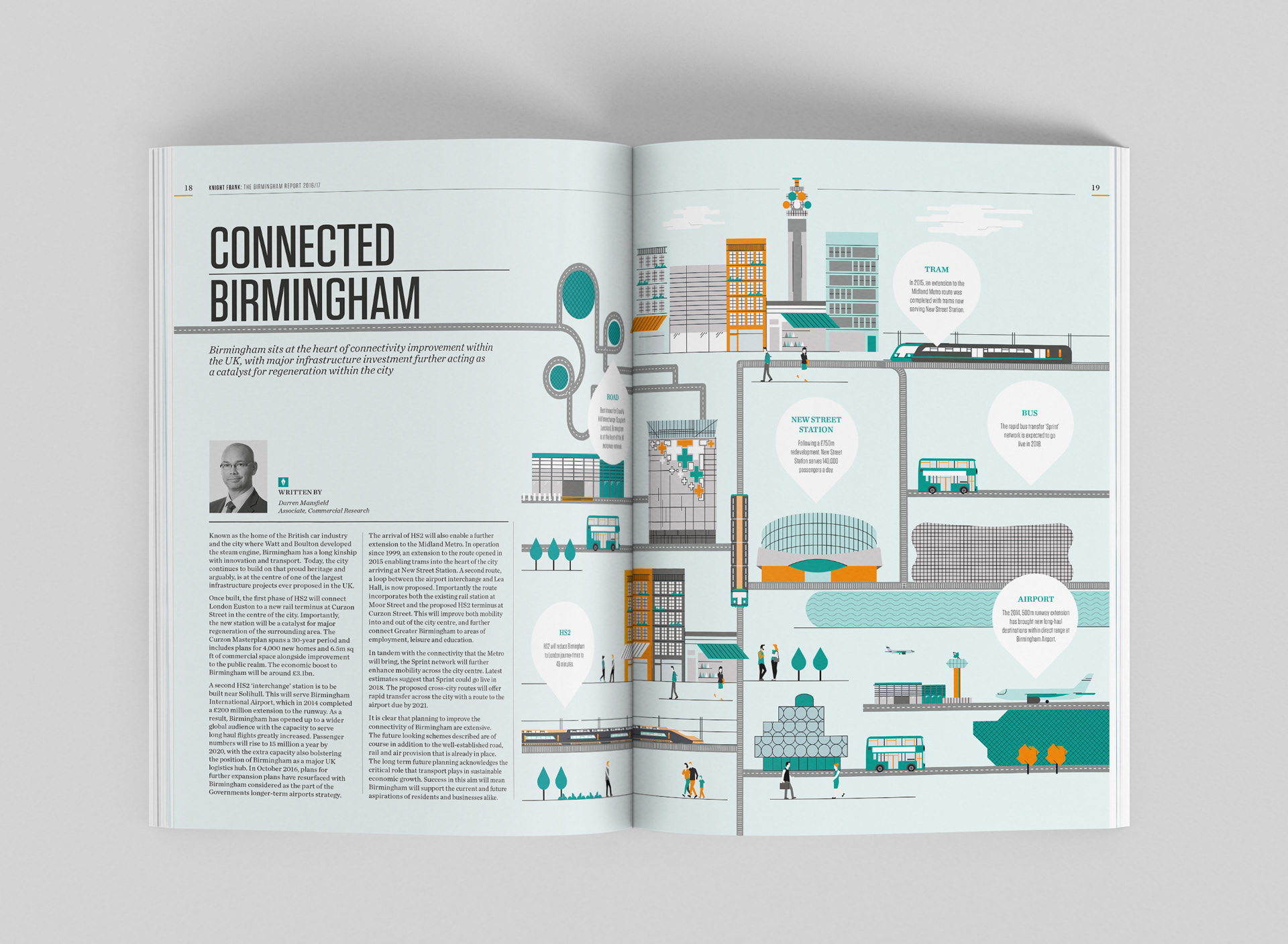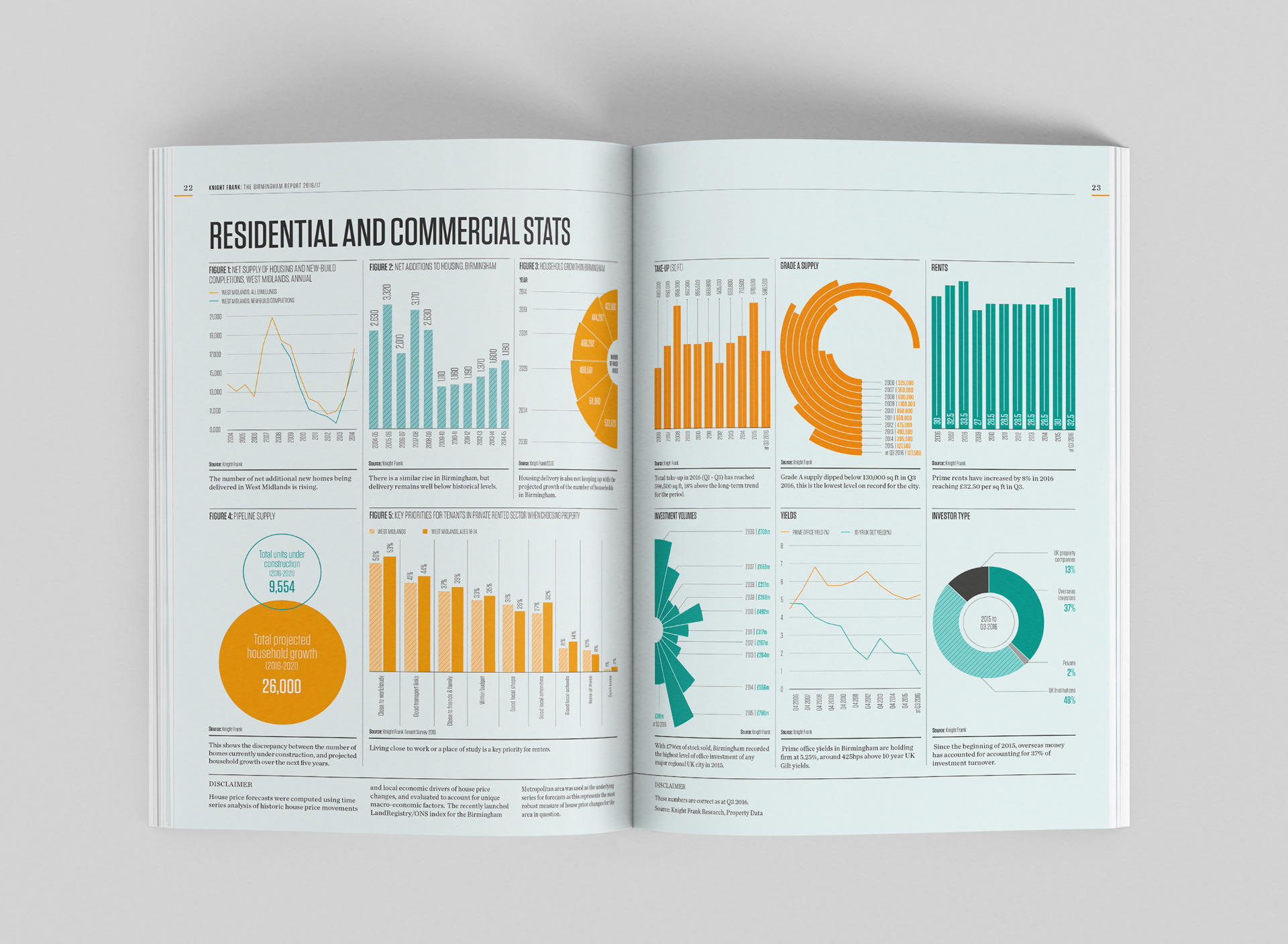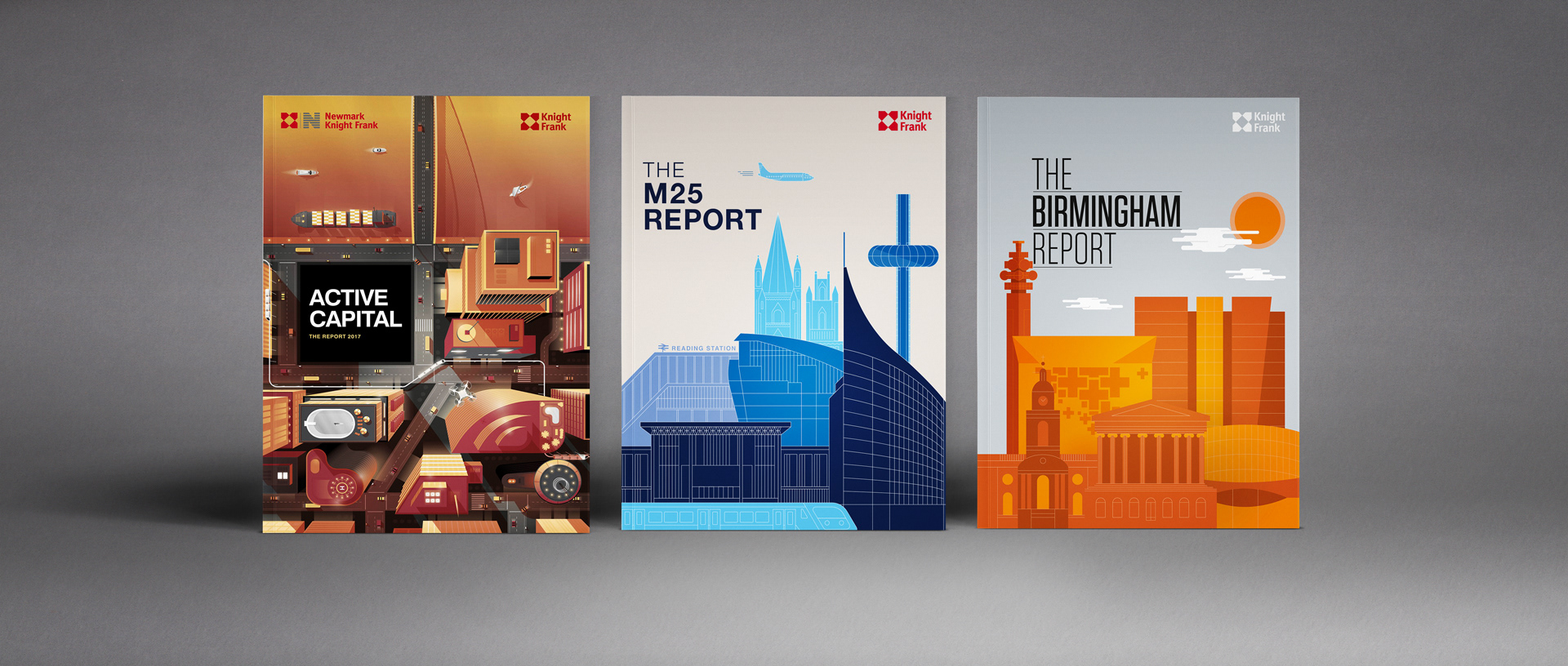 We regularly post other works on Facebook that we don't upload to our Bēhance page. 
If you would like to receive an update in your news feed that we have posted new works or to discuss your thoughts around any of our projects, please like us on