Thomson Reuters are leaders in innovative technology, they enable
financial professionals the ability to access data anytime. The Surgery was asked to produce a series of infographic handouts demonstrating how Thomson Reuters has moved with the times, enhancing their software (Eikon) to give proffessionals the market advantage. To overcome the barrier of financial language we illustrated Eikon's features and used comparitive infographics to show how Thomson Reuters is competiting within the industry. This engaging approach has proved successful and has been applied accross further marketing materials including videos, brochures and exhibition stands. Expect to see further Thomson Reuters projects in our portfolio soon.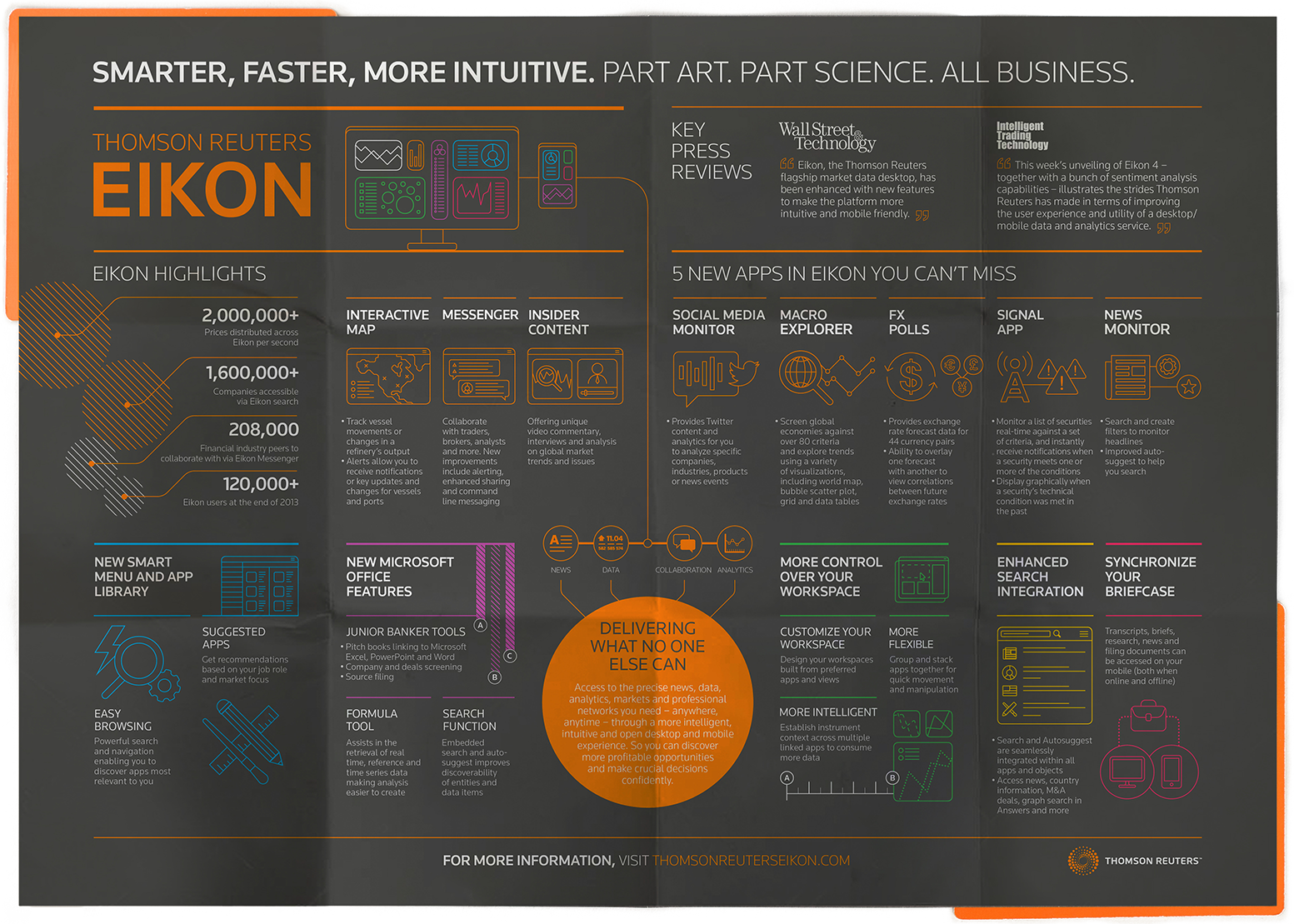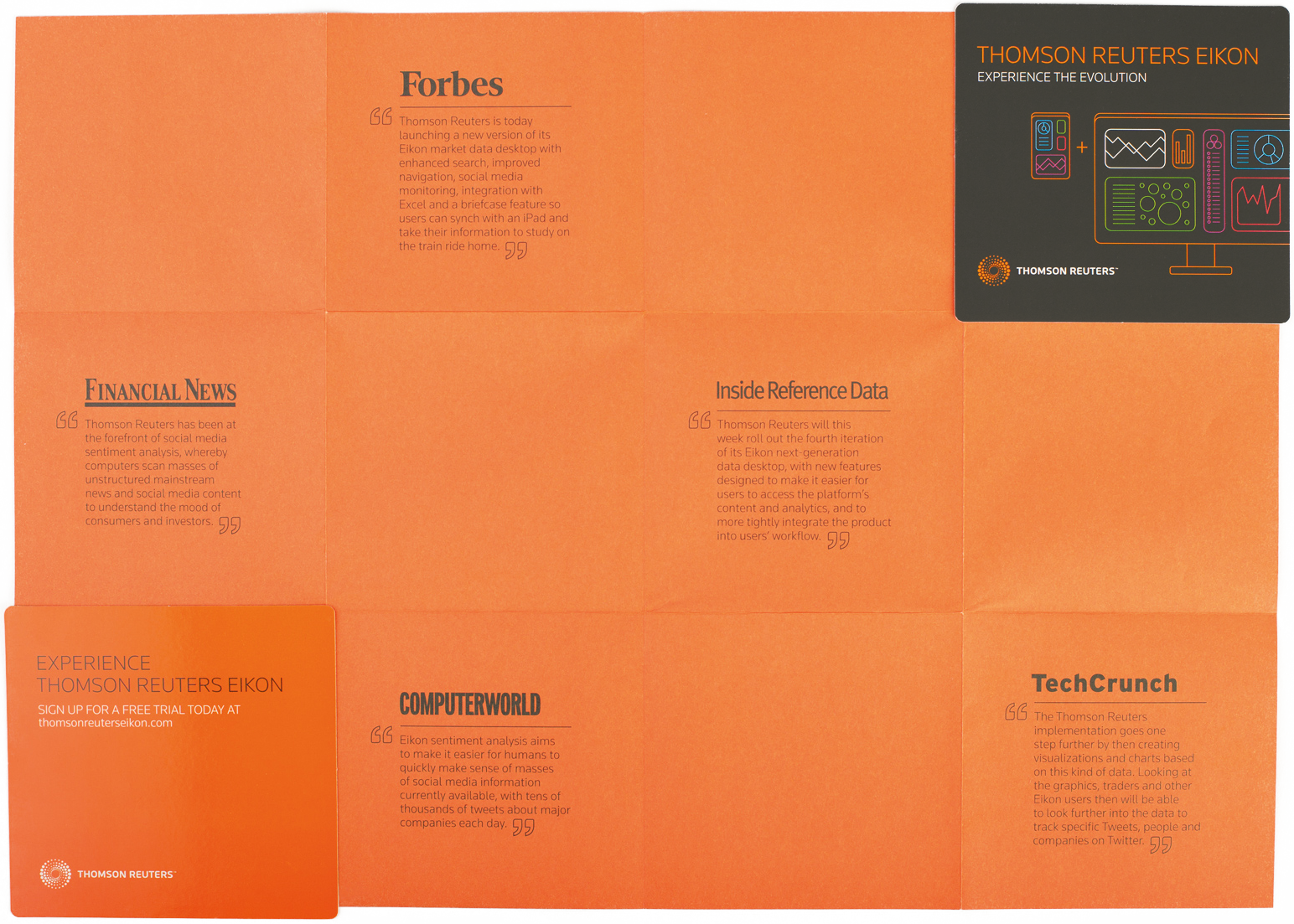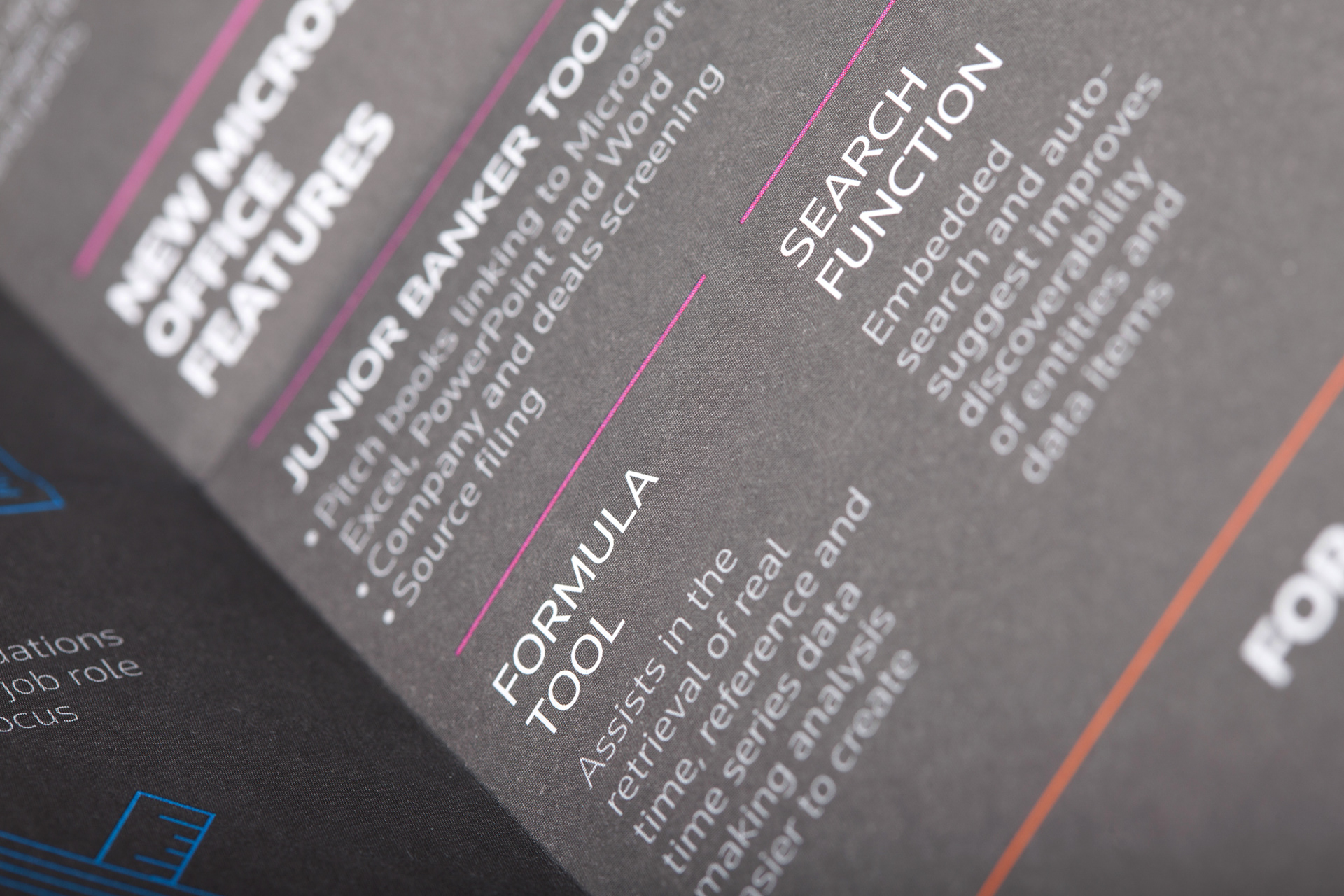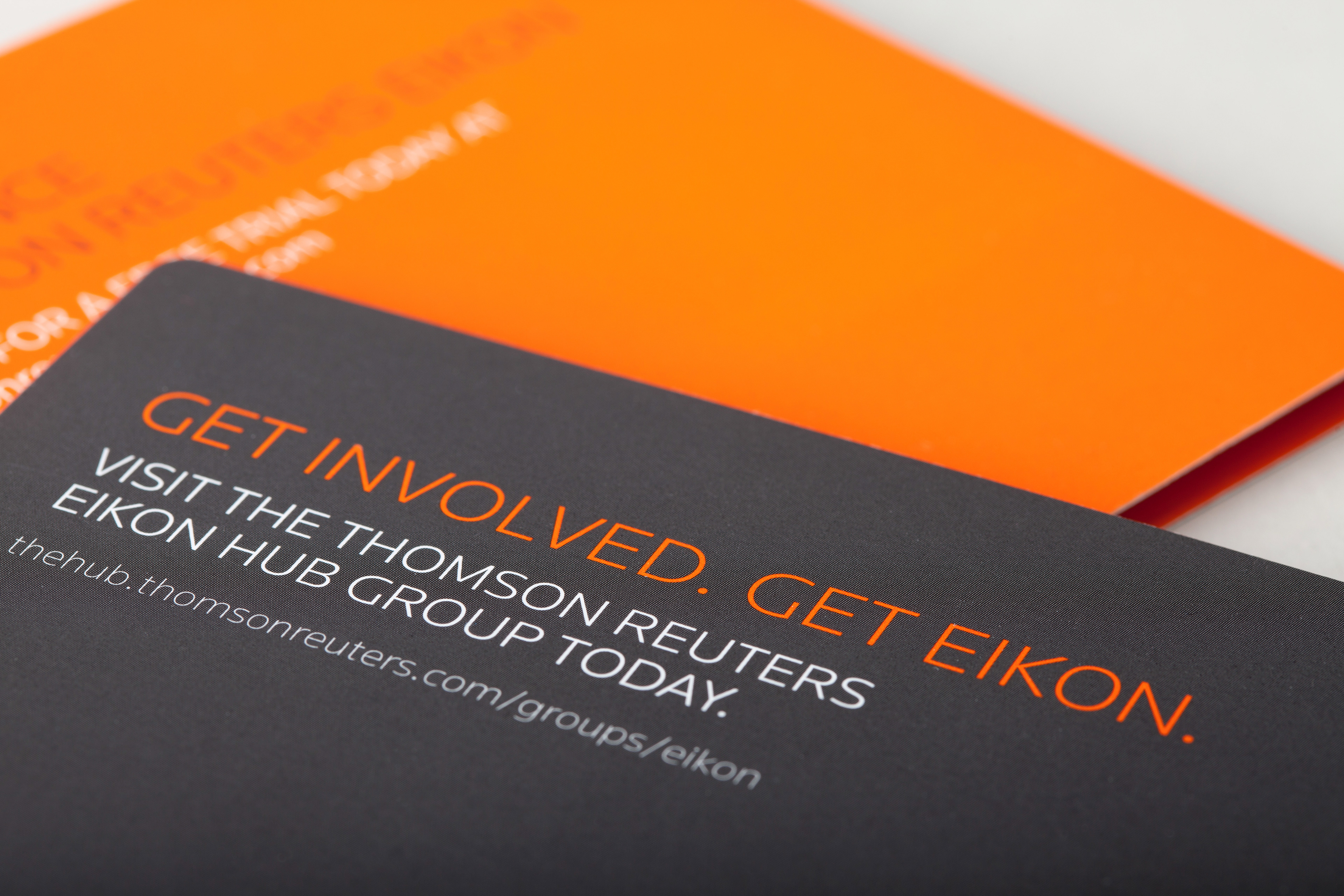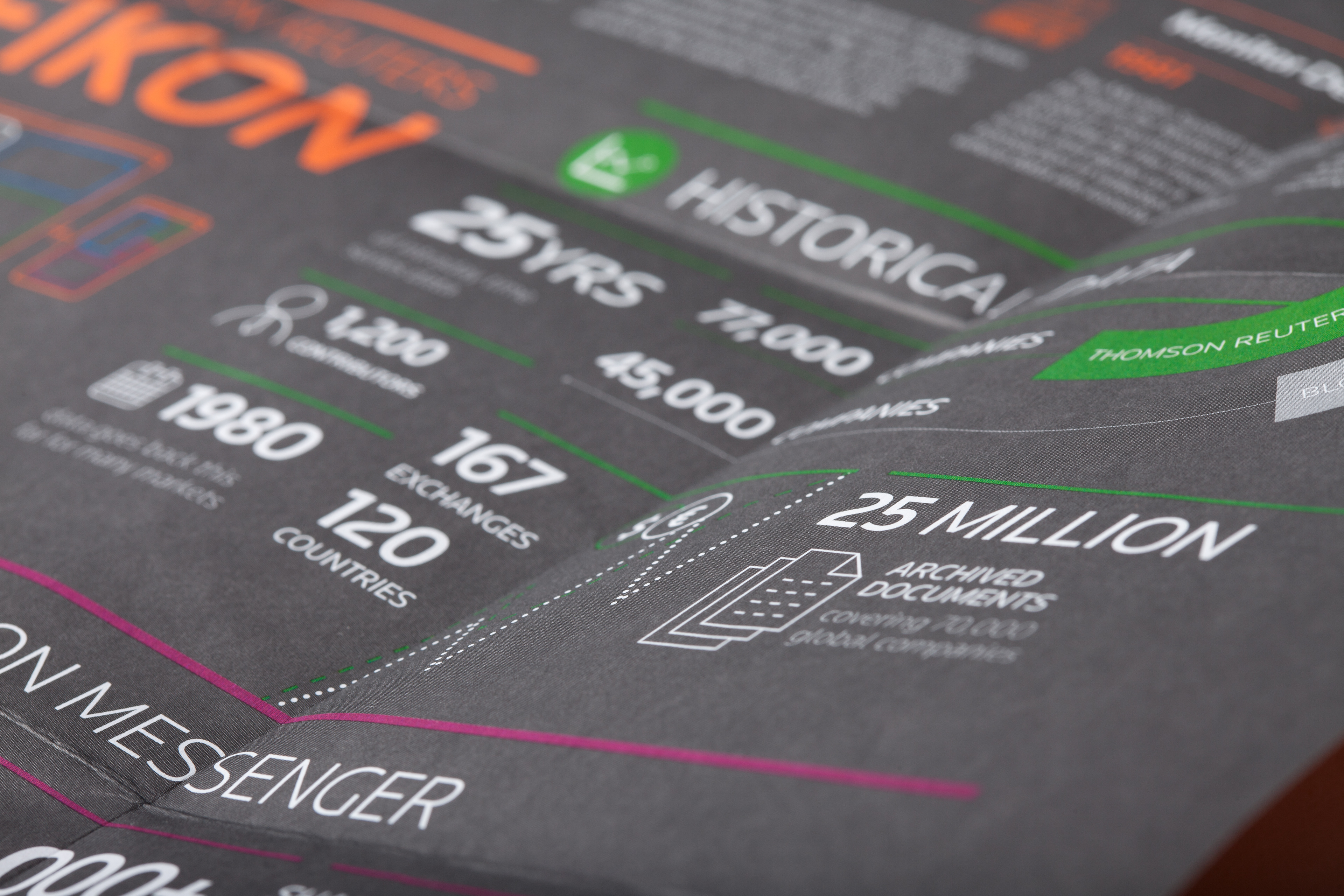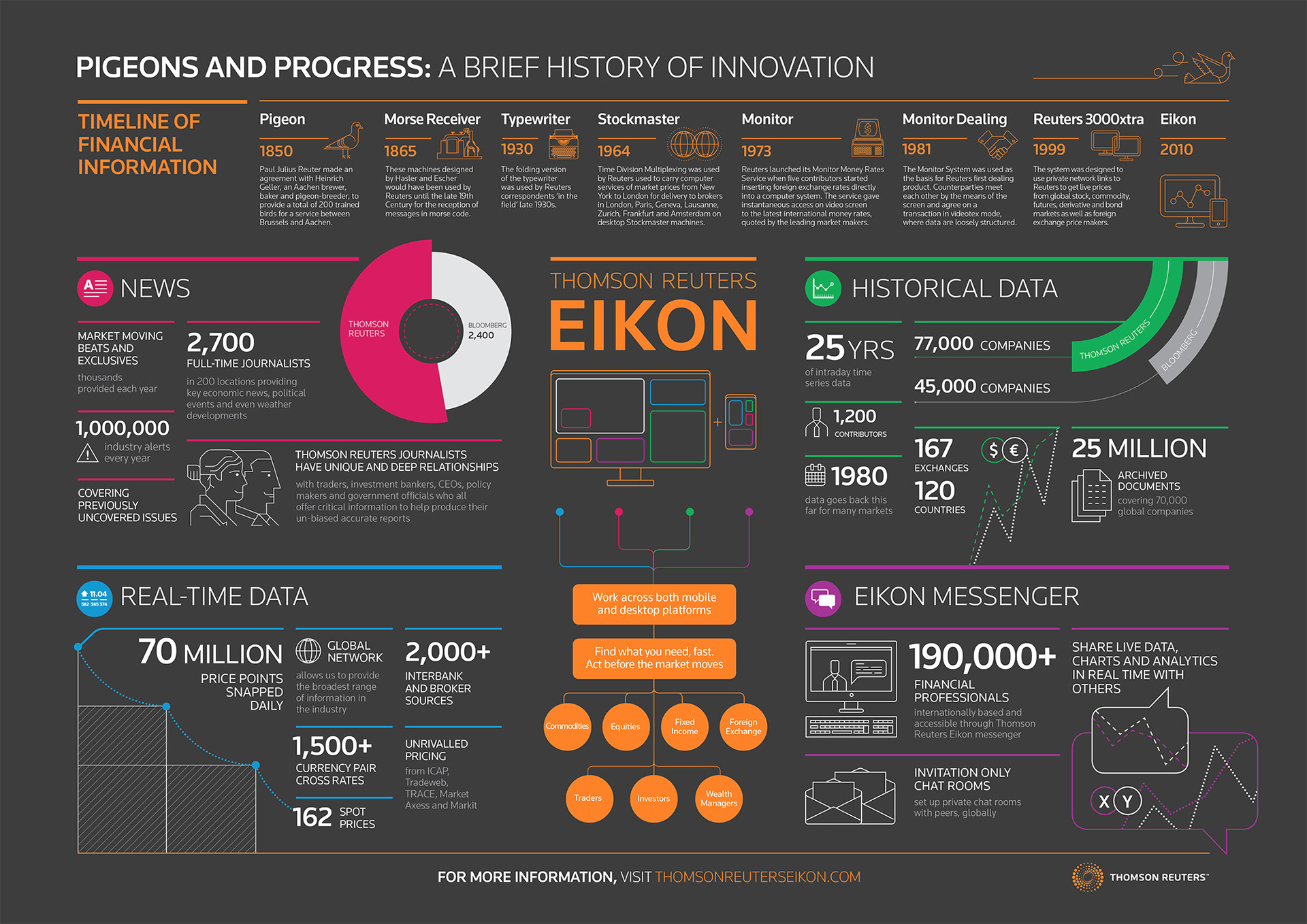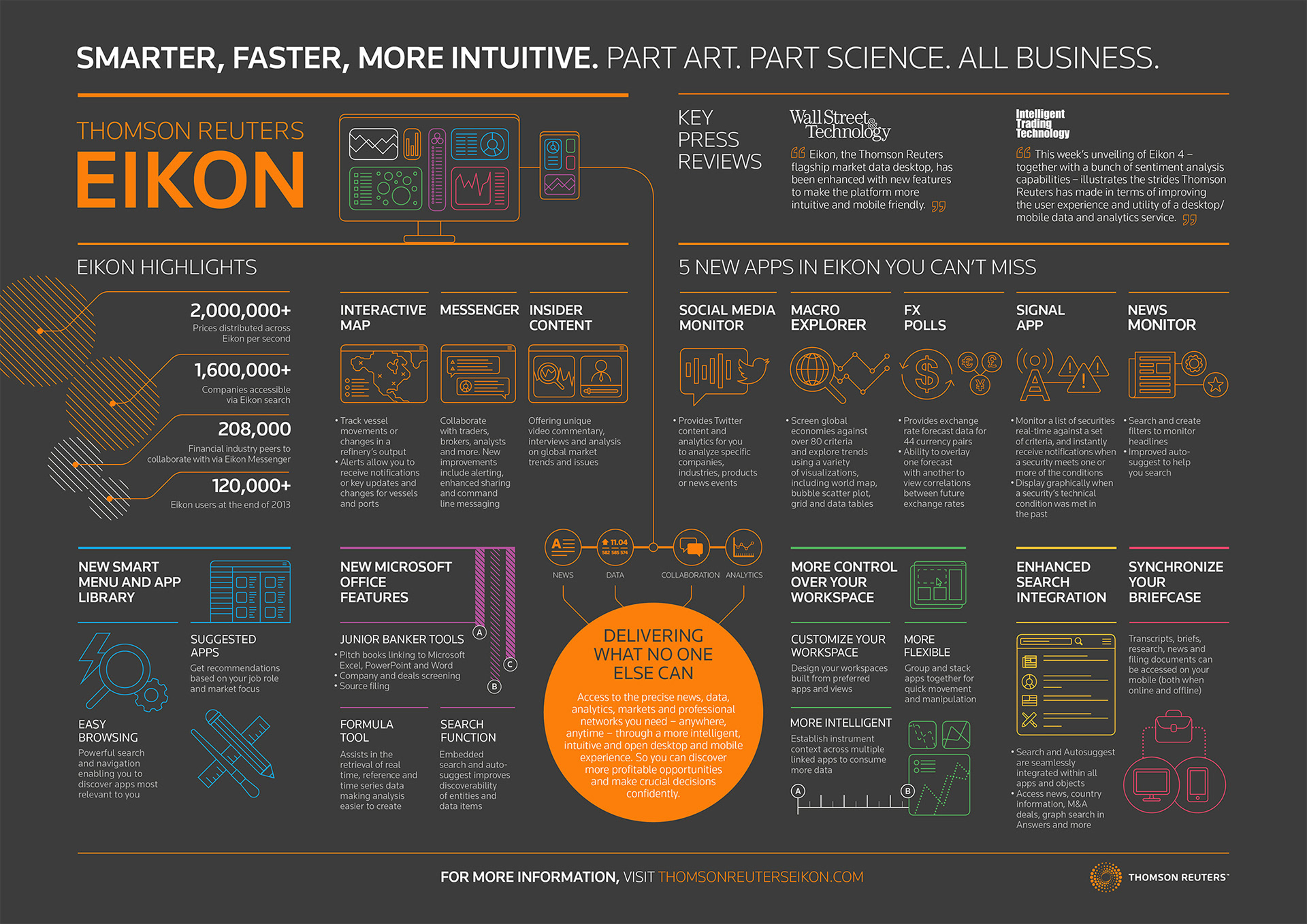 We regularly post other works on Facebook that we don't upload to our Behance page. 
If you would like to receive a update in your news feed that we have posted new works and to discuss your thoughts around any of our projects with us, please like us on Facebook and follow us on Twitter.